How To Talk To My Partner About Getting A Prenup?
Prenuptial agreements (prenups) are legal documents that allow couples, who are preparing for marriage, decide how they would fairly divide their assets if they eventually found themselves in a divorce.
Increasing numbers of engaged couples request prenups. Because of new financial and family dynamics, for many millennial couples, it only makes sense to have a prenuptial agreement.
Economic and social shifts appear to be contributing to the rise in prenups.
Millennials tend to marry later than previous generations, affording them more years to grow their personal assets and debts.
Also, women's roles as income earners have changed. Today, nearly 40% of women earn at least half of a couple's income, compared to only about a third of that percentage in their parents' generation.
Additionally, many millennials have been raised by single parents, so they're especially clear on the practical need for the most responsible management of risks, in case of the worst -case scenario.
Who should have a prenup?
In the past, people often viewed a prenuptial agreement as planning for divorce, instead of planning for a life-long marriage. However, many financial and legal advisors recommend having a prenup as a practical person and business decision.
Marriage is a romantic relationship.
However, it's also a financial and legal contract. If one or more of the following apply to you or your future spouse, it may be best to have a prenup –
Own a business or real estate

Expect to receive stock options in the future

Hold a relatively large amount of debt

Have significant retirement accounts

Expect to take off time from a career to raise children

Have been previously married or have children from a previous partner

Live in a state in which marital assets are not divided in a divorce in a way that would seem most fair in the case of your and your spouse's respective finances

When

filing for bankruptcy

it is possible for the spouse to incur the same debts
How to approach your partner about a prenup
Here are a few helpful tips for approaching your partner to ask for a standard prenuptial agreement.
1. Don't procrastinate or try to avoid the matter
The mix of love and trust with money and unpredictable future events and outcomes is a very sensitive bundle of topics to try to sort out.
So, if it upsets both the partners from bringing up the subject, you can set it aside and revisit it. Once it's brought into the open, you can hope to make progress.
Explain that the point is to help protect your relationship by ensuring that undue financial and emotional risks for either of you or for any future children can't become an issue in it down the road.
2. Discuss it with your partner earlier instead of later
Good timing is important to a successful prenup.
Most experts recommend bringing up the subject before you get engaged. That allows plenty of time for as many discussions as necessary to help prevent your fiancé from feeling rushed into an agreement he or she doesn't entirely understand or feel comfortable with.
3. Be prepared to explain your reasoning
Be ready to help your partner understand and come to support the idea.
Have your list of several reasons ready, to help you clearly explain why you're sure it's important to have the agreement.
Explain that the prenup helps you both act most responsibly now to protect yourselves and any future children from as much emotional and financial trauma as possible in the event of the worst-case scenario.
4. Get legal insights and guidance
If your finances are very simple, one of the various DIY prenups that you can find online may or may not be sufficient to hold up in court.
But, if for more complex personal and business finances, you should consult with an experienced prenup lawyer.
Questions to ask your prenup attorney include –
5. Do we really need a prenup, considering our current finances and future plans?
Depending on your future plans, a prenup can be important, for example, if you plan to set your career aside to raise children.
6. What does a prenup include?
For example, does it cover infidelity, negative social media posting?
7. How much does a professionally written prenup cost?
Can a DIY solution work as well in our case? For a straightforward prenup to cover uncomplicated finances, you may plan to spend between $1,200 – $2,400 on average.
8. Are we already married? Is it too late for us to create a prenup?
If you didn't have a prenup, you could have a postnup written, at any point after you're married, to increase protections for one or both spouses and/or children.
9. Can a prenup be changed or modified later?
A prenup can be changed at any time, as long as you both agree. It can also have a timer included, to prompt revisions after a set number of years.
Share this article on
Planning to get married?
Just engaged or contemplating marriage? Discover how to transition smoothly into the next phase of your relationship with Marriage.com's Pre-Marriage Course. Begin your incredible journey with this guide designed by experts and lay a strong foundation for your path of togetherness - forever!
Learn More On This Topic
You May Also Like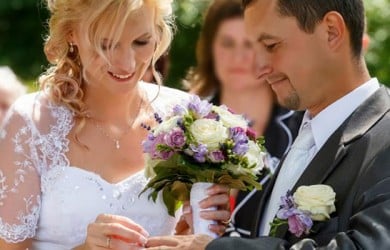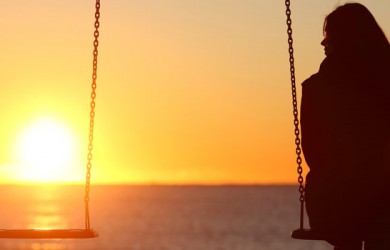 Popular Topics On Getting Married