What to Do When Your Partner Rejects You Sexually: 11 Tips
Sexual rejection in a relationship can be painful and drain you emotionally. Such a rejection can make you feel inadequate, confused, and frustrated. This article will discuss what to do when your partner rejects you sexually. Find some helpful advice on how to cope with this scenario properly.
Impact of sexual rejection on a relationship
Before you break your sleepover what to do when your partner rejects you sexually, it is essential to know the effect it can have on you and your relationship. Rejection can significantly impact several fronts, and the negative impact can severely affect your relationship.
So, how does a woman or man feel when rejected sexually?
A sexual rejection results in an emotional distance between the partners. What should have been a closely tied bond can witness a reduced level of closeness and warmth. You may feel inadequate, and the satisfaction and joy expected from a relationship stay minimal or almost absent.
In the long run, such a scenario leads to low self-esteem, unworthiness, lack of trust, and absence of communication in partners. It could result in tense moments between partners; hence, one must confront sexual rejection promptly while maintaining a positive attitude to avoid causing long-term harm to the relationship.
Feeling rejected vs. being rejected – What's the difference
Though it may seem purely a play of words, there is a difference between feeling rejected and being rejected. This is important in the context of the confusion about what to do when your partner rejects you sexually.
In brief, feeling rejected is an emotional reaction; it's a perception of a lack of interest or desire on the other side. The partner may or may not have rejected you sexually. Try to look for signs of rejection in a relationship to gain clarity.
On the other hand, sexual rejection is when there is a clear-cut indication – verbally or non-verbally that the partner prefers to maintain distance when it comes to sexual activity.
Of course, both scenarios can be equally upsetting, but understanding this primary difference is vital to successfully getting through the emotionally challenging situation.
How to deal with sexual rejection from your partner
Once you have established that there is indeed sexual rejection from your partner, there are ways with which you can tackle the situation and reduce your tensions. The position requires tact and sensitivity as it involves individuals and their emotions.
Here are some smart tips to help you deal with sexual rejection.
1. Communicate openly
A fundamental rule in any relationship is to have open communication. It solves most of the problems and eases tensions between partners. Regarding sexual rejection, honest communication is necessary between partners to discuss the issue.
Firstly, before you start, create a comfortable environment where you and your partner can sit and open up your thoughts and worries. Let it not be in combat mode but in an amicable manner.
2. Open your doors to understanding
Relationships are a two-way road; you must open your doors to understand your partner. Let it be a dialogue that is open and honest from both sides. Instead of making it an inquisition session on the refusal of your sexual approaches, try to gain an understanding from your partner's point of view as well.
This is essential to find areas or zones where conflict or disagreement could occur. To understand what to do when your partner rejects you sexually, it is necessary to understand their mental and overall well-being.
3. Empathise
Having understood that sexual rejection can be because of several reasons, such as anxiety, exhaustion, finances, or other problems at the partner's end, it is essential to put empathy into practice.
Be compassionate to your partner's wants and needs apart from just expressing your desire. This is crucial regarding what to do when your partner rejects you sexually.
4. Don't take what they say to heart
Be practical and understand that sexual rejection does not necessarily reflect you as a person negatively. It does not mean putting down your overall value or beauty as an individual.
With regards to what to do when your partner rejects you sexually, remember to keep your sense of self-worth apart from the circumstances and not internalize the rejection that you are experiencing.
5. Build emotional connections with sexual activity
If you are perplexed by what to do when your partner rejects you sexually, know that very often, it could just be a temporary situation.
You could try to build an emotional connection through simple gestures of love, such as holding hands or snuggling. Such acts may assist in rekindling the love between the two rather than brewing unnecessary tensions resulting from sexual rejections.
6. Focus on self-care
Make self-care a priority. Boost your self-worth and confidence by indulging in interests that you are passionate about. Involve in physical exercises, cooking, gardening, or exploring other attractions outside work or home. This will help you deal with sexual rejection more efficiently.
If you are trying to learn how to manage the psychological effects of rejection, you can seek help when you require it.
7. Avoid making assumptions
So, how to deal with rejection from your partner?
Do not make hasty assumptions such as that the partner isn't in love with you anymore or isn't attracted to you. Often your partner may be going through a temporary turmoil, and once that is addressed, the situation can be resolved.
Talk to your partner about your feelings honestly before you base any decisions or opinions on them.
8. Be patient
As mentioned in the above sections, when a man rejects you sexually, there are underlying reasons that need to be addressed. Empathy helps resolve the fundamental issues before focusing on sexual rejection.
Be patient with your partner until his problems are fixed so your relationship can get back on track smoothly and efficiently. Remember, all relationships require time and effort from both partners. Thus work together to improve closeness.
9. Seek genuine companionship
Apart from just open communication, it is good to seek genuine companionship. This will open your doors to emotional well-being, where both partners can express their concerns freely.
So, instead of worrying about why my wife or my husband rejected me sexually, why not become an excellent companion to him and build a common emotional platform?
Watch this video to learn how to build authentic relationships:
10. Evaluate the dynamics of the relationship
Reexamine the dynamics of your relationship. Is there a mismatched libido or emotional disconnect that is causing the situation? If you are worried that "My wife or my husband rejects me emotionally," check for any underlying emotional issues that might lead to sexual rejection.
11. Seek the assistance of a professional
Finally, if none of the above methods resolve the situation, do not hesitate to seek professional help. Opt for couples or sexual counseling to identify the condition's root cause. Several counseling platforms offer a secure and encouraging atmosphere in which to tackle challenging problems and find solutions to them.
Some commonly asked questions
Now that you have understood how you can tackle sexual rejection. Let us focus on some frequently asked questions to develop a better idea about the situation further.
Why does my partner reject me sexually?
There could be several reasons why your partner may have rejected you sexually. The most common ones could be stress, mental anxiety, tiredness, medical issues, financial problems, body image insecurities, mismatched libidos, relationship disputes, or emotional disconnect.
Open dialogue is the best way to identify and tackle the point. Remember, very often, Feeling sexually rejected by your husband may be temporary, and taking that first step towards addressing the issue can go a long way in the relationship.
How can sexual rejection affect a relationship?
If the thought that 'my husband rejects me sexually" bogs you every day, then know that such a situation can put your relationship under tremendous stress. It can make you emotionally distant from your partner, lead to moments of conflict, increased anxiety, and an overall decline in relationship satisfaction.
It is also possible that there could be feelings of inadequacy, anger, and a reduction in one's self-esteem due to sexual rejection, all of which will harm the well-being of both spouses.
Is it emotionally abusive to be rejected sexually?
Although the act of rejecting a sexual partner does have severe emotional implications, it cannot entirely be labeled as emotional abuse. The partner in question may have underlying issues that must be addressed. Once these issues are addressed, the relationship can get back on track.
Getting support from a mental health professional or a hotline specializing in relationship difficulties is crucial if you feel that you or someone you know is being emotionally abused.
Final thoughts
Rejecting a partner sexually throughout a relationship can be a trying experience, but it does not have to mark the end of intimacy and connection between the partners.
Couples can negotiate this tricky circumstance and work towards achieving mutual understanding and happiness if they approach the problem with open communication, empathy, and patience and handle the matter at hand.
Seeking professional treatment, such as couples therapy or sex counseling, may provide a supportive atmosphere for examining deeper issues and establishing healthy sexual dynamics. This can be accomplished by bringing in a trained expert.
Keep in mind that finding a solution will involve the participation of both of you, which highlights the significance of supporting each other and being committed to the general health of the relationship.
Share this article on
Want to have a happier, healthier marriage?
If you feel disconnected or frustrated about the state of your marriage but want to avoid separation and/or divorce, the marriage.com course meant for married couples is an excellent resource to help you overcome the most challenging aspects of being married.
Learn More On This Topic
You May Also Like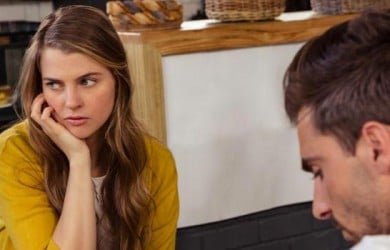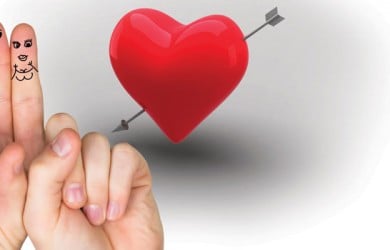 Popular Topics On Married Life