11 Types of Noise Men Make During Sex
If you are a woman who listens to your guy while having sex, it is likely that you have heard some pretty strange utterances during the act, and especially when he gets close to climax. Ever wonder what is beneath all those sounds?
In order to help you interpret this unique foreign language, here's a fun guide to help translate those noises!
1. Panting
Is this guy finishing a marathon race, because that panting sounds like he is close to the finish line.
Maybe not "that" finish line just yet, but yes, as his excitement escalates, so will his heart rate and rhythm, resulting in that panting noise that sounds like what you hear from your dog after a good session of fetch.
"Huuuuuuuuuuuh, huuuuuh"
2. Gulping
He may be so distracted by your beauty and desirability that he forgets to swallow his own saliva.
Or, he may just be taking a massive swig from that water bottle on the bedside table. Either way, the gulp isn't the sexiest of male sex noises, but a necessary one. Just as long as he doesn't start choking on his saliva or water, which could be a real mood-breaker.
" ooooogooooooggg"
3. A series of grunts
While not the most beautiful of all the noises a man can make during sex, grunting is very common and rather animalistic in nature. This means his climax is close, so avoid saying anything like "Did someone just bring a pig into the bedroom?" or you may break his stride.
Try viewing these grunts as proof of his mounting pleasure, and not just barnyard sounds. It will enhance your own erotic experience, trust us.
"Uhhhhhhhngn"
4. Rhythmic moaning
One of the loveliest of male sex noises, moaning, especially in a sustained rhythm, is a sign that he is "out of himself" and really just floating on how lovely everything is feeling.
You might try to synchronize your own moaning with his to heighten your mutual pleasure, either by answering his moans with your own or aligning yours with his.
In any case, be attentive to the cadence of the frequency of his moaning, as it will increase rapidly as he nears orgasm, giving you an idea of where he is in his pleasure trajectory.
" Yeaaahhhhh-O-Yeaaahhhh"
5. Laughter
Don't be insulted; hearing him laugh is a good sign.
It doesn't mean he's just looked at your lower belly and flashed on Santa Claus. No, it is just a nervous-system response meaning that he is enjoying this lovemaking session and really happy.
6. The sharp yelp
A sudden, sharp cry can be one of two things.
Either this is his way of announcing that he is in the process of climaxing, or (less fun) he has a painful cramp in his calf. You'll only know by what comes after the yelp, so stay tuned. Or, just look at this face.
If he seems happy, it's oan rgasm. If he is wincing and tears are starting to form, start massaging his calf.
"Eeeehhhhheeehhh"
7. The check-in
Not really an out-of-body noise, but a gentleman's way of taking your excitement temperature. "Are you enjoying this? Would you like me to do more of this, or less of that?" You might find these male sex noises a bit more appropriate for a business meeting, but they do prove that your guy is a great communicator, using normal language to assess your sexual satisfaction.
Nothing wrong with that!
This also opens up the bedroom dialogue to you stating in simple language what you need to get to the climax, rather than having to just move his hand or moan a certain way.
8. Dirty man
Some men just need to talk like they are in a porn video to get themselves and their partner off. While he may be Shakespeare outside the bedroom, using only the finest and most acceptable language, once you get him between the sheets he starts talking like a foul mouthed man.
Many women find this very exciting. Some find it a total turn off. In any case, don't take offense at anything too risqué that he might say.
The Dirty Man has watched so much porn that this is his new native language, at least when having sex.
"Yeah, my sex goddess"
9. Mr. positive
"Yes yes yes!" is Mr. Positive mantra.
What a helpful partner this is, as his affirmations will let you know that whatever you are doing, he wants you to continue. Keep asking him questions such as "Do you like when I do this? Should I do it faster? How about when I touch you here?" As long as he keeps answering "Yes, yes yes", you know you are on the right track!
10. The broadcaster
The Broadcaster will give you a play-by-play commentary on where he is as he climbs his path to climax. You'll hear "Things are getting closer,", "I'm almost there, " "It's going to happen soon" and then the ultimate "I'm coming"!.
The Broadcaster feels a need to keep up a running narrative, which is certainly helpful the first time you sleep together, but really not necessary if you've made love with this guy for the past 10 years.
11. Screaming
This is a tough call. Some men scream because they just can't keep in their joy when they hit orgasm.
But others scream because you've just done something way too painful for their sensitive penis/balls/nipples or other erogenous zone. Sorry, but you'll have to ask him to give you more concrete feedback, not just scream, in order for you to decipher what this one means.
Share this article on
Want to have a happier, healthier marriage?
If you feel disconnected or frustrated about the state of your marriage but want to avoid separation and/or divorce, the marriage.com course meant for married couples is an excellent resource to help you overcome the most challenging aspects of being married.
More On This Topic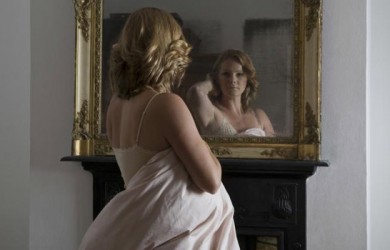 You May Also Like