Understanding Child Bullying Problems: 4 Ways to Discipline Your Child
Child bullying is a social problem that has been around for ages. Hundreds and thousands of people from around the world continue to experience the harshness of this widespread phenomenon despite the anti-bullying efforts of numerous governments and social organizations focusing to stop bullying kids. In schools, particularly, child bullying is a serious issue that affects many children.
During the early twenty-first century, the issue of school bullying has already reached epidemic proportions. To stop the spread of child bullying in schools, the efforts must not only come from the government, civil society, nor school administration. Parents should also have their fair share of responsibility in ensuring that their children do not engage in bullying.
So, how does bullying behavior start in children?
There are several signs that indicate your child might be participating in bullying: they have behavioral problems, justify bad behavior, act aggressively toward their siblings, get in trouble at school, and lack empathy. If you suspect that your child might be a bully, then it would be best to correct their behavior as early as now.
1. Explain thoroughly why child bullying is wrong
If your child is showing some signs that they might be a bully at school, the first thing that you need to do is to ask them and talk them out of it. Regardless of their response, it is important that you explain to your child why they should never bully other children. Demonstrate to your child what actions constitute child bullying (e.g. kicking or punching someone; taking or breaking someone's things; teasing or name-calling; embarrassing someone in public; and spreading rumors about someone), and explain thoroughly to them why these actions are wrong and harmful.
To convince them further, give some examples of the long-lasting negative effects of bullying on a victim (e.g. health problems, anxiety, and depression) as well as on a bully (e.g. possible alcohol or drug abuse in adolescence and criminal convictions in adulthood). If you are concerned about how to deal with bullying, talk about bullying problems. The more a child understands bullying and its ramifications, the less likely they are to engage in it.
2. Determine the root cause of your child's bullying behavior
Oftentimes, children do not become bullies on a whim. There are certain factors that influence the way a child behaves, especially in relations to other children.
What to do if your child is bullying others?
When your child is the bully, before castigating or punishing, you first need to understand why your child has done it in the first place. Determine the root cause of your child's bullying behavior. Ask your child if there is something that is bothering them, and immediately address their concerns.
There are many possible reasons behind your child's bullying behavior: they bully to express their anger; they are envious of other children; they want to take revenge; they are given too much authority or responsibility, they are not given enough attention; they are dealing with too much pressure; or they have been bullied themselves. These are the things that you should focus on addressing first about your child. You cannot change the child bullying behavior if you do not change the cause of that behavior.
3. Use positive reinforcement as a method of discipline
When it comes to disciplining your child, who is exhibiting a child bullying behavior, it is necessary to choose the right method, as you most probably would not want to add fire to the flame.
So, what stops kids from bullying?
Oftentimes, when you discipline a bully in an authoritative and harsh manner, there is a tendency for them to continue bullying other children because it serves as a way for them to channel the anger and frustrations that they suppress at home. For this reason, it is greatly recommended that you use positive reinforcement as much as possible as one of the crucial ways to discipline your child.
Positive reinforcement is a method of discipline that encourages good behavior by praising and rewarding it. It reinforces what a child is doing right rather than focusing on what a child is doing wrong. Several experts on child development have already found convincing evidence on the effectiveness of positive reinforcement.
When you support your child's positive behaviors and deeds through enthusiasm, encouragement, and rewards, they are more likely to repeat these positive behaviors and deeds instead of the negative ones.
4. Cultivate a positive atmosphere within your family
Family is the first school of children. It plays an essential role in nurturing the behaviors and forming the moral beliefs of a child. If a child is raised in a family that is chaotic, dissonant, and indifferent, then they are most likely to form bad behaviors and act negatively toward other people outside of home.
On the other hand, if a child is raised in a family that is organized, harmonious, and caring, then they are most likely to exhibit positive behaviors both inside and outside of home. So, to keep your child from being a bully, the solution must start at home. Cultivate a positive atmosphere within your family. Make sure that everyone in your family feels loved and respected. Avoid arguing with your partner in front of your child. When a conflict arises, make sure that you immediately settle it as a family. More importantly, as much as possible, support your child in every good thing that they do.
Overall, parents play an important role in the battle against school bullying. Oftentimes, the problem does not begin at school nor lies within the children themselves. Instead, the problem starts at home where children first form their behaviors and acquire their moral beliefs.
If a child lives in a home where their bad behaviors are neglected rather than corrected, then there is a great chance that they might engage in bullying at school as a result of parental negligence. If you have a good hunch that your child might be a bully based on the behaviors that they are exhibiting, then you have the social and moral responsibility to correct them for it.
In this video, Marisa Peer talks about what causes bullies, a bully's unmet needs and how can one overcome that. Take a look:
The problem begins at home, so the solution should also start there. Governments and social organizations can do so many anti-bullying campaigns, but for as long as there are still parents who refuse to discipline their children at home, child bullying will remain rampant in schools, and the big dogs will continue to prey on the small ones.
Share this article on
Want to have a happier, healthier marriage?
If you feel disconnected or frustrated about the state of your marriage but want to avoid separation and/or divorce, the marriage.com course meant for married couples is an excellent resource to help you overcome the most challenging aspects of being married.
Learn More On This Topic
You May Also Like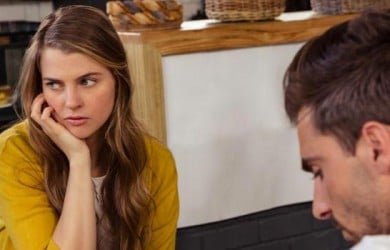 Popular Topics On Married Life