6 Helpful Ways to Deal With Overprotective Parents
There is always a difference between humans and animals. While animals would let their kids explore their surroundings with minimal overlooking, humans sometimes get quite protective of their offspring.
There are some parents who are negligent, some are neutral, whereas some are overprotective. What overprotective parents forget is their trait restricts their kids and makes them dependent.
Besides, their kids desire to break free and hope to fly high. The following piece is a guide for kids to identify overprotective parenting and how to deal with overprotective parents.
Signs of overprotective parents
1. Taking interest in your kid's life
Overprotective parents take a deep interest in their kid's life even when they're an adult. They want to make sure that their kid is not going through any problem. If so, associate them with their kid's problems and try to solve it.
This doesn't reflect good and when the kid reaches the teenage; they either resent or get depended on their parents.
2. Don't give them responsibilities
One of the signs of an overprotecting mother is that they stop their kids to take up any responsibility. When they're kids, the parents must help their kids in various things. Once, they grow up, parents should discontinue helping them around with chores.
But, there are mothers who continue catering to do their child's things, like making up their bed and keeping their rooms clean.
Experts strongly condemn this and recommend parents to make their kids independent.
3. Over consoling your kids
Overprotective mom or overprotective dad takes the utmost care of their kids.
It's usual for kids to fall and hurt themselves while playing around.
Usually, parents consol for some time and let them play again. However, in the case of overprotective parents, they get worried even for a small rash and do whatever possible within their limits to ensure that their kids are safe.
Parents do wish that their kids are in the right social circle.
However, most parents guide them through this but leave them to take their own decision. Things change in the case of overprotective parents, who get into the groundwork of selecting the right friend and restricting them to explore the world on their own.
Dealing with overprotective parents
Since we have identified the traits of overprotective parents, let us get into the details on what to do about protective parents and get your freedom back.
1. Build up the trust
Have you ever wondered why are parents overprotective?
This is as they've gone through a certain bad phase as kids and don't want you to go through the same path.
However, when you start sharing things with them and keep them in the loop, even before they ask you a question, you would develop trust and things will move smoothly.
So, don't let them have any doubts. Share the important news yourself and keep them happy.
2. Speak to them
Overprotective mother syndrome can sabotage a kid's future.
When the kid reached the teenage, they will either resent their parents advices or would entirely become dependent on them. It's a must that you must speak to your overprotective parents and share your feelings with them. Let them know what you think of their overprotective trait and how it's damaging you as a person.
3. Ask them to show some faith in you
Why are parents so overprotective?
Well, one of the reasons could be that they have certain doubts about their kids. They fear that their kids might take wrong decisions and would land themselves in trouble beyond recover.
One of the best solutions to avoid intervention of overprotective parents in your life is to ask them to trust you. Show them that you're a grown-up adult and can make better decisions without their guidance.
If you succeed in this, things might change.
4. Explain when you need or don't need help
Explain to them when you need their help and when you don't
Kids will be always kids for parents.
They consider their responsibility to help their kids. However, overprotective parents overdo this and make their kids dependent on them.
If you feel that you're relying more on your parents and they're being overly protective of you, explain to them calmly that you would reach out to them whenever you would need their help.
5. Don't fight for the freedom
It is never easy to deal with overprotective parents.
While you're trying out to ensure that your parents get your message and give you some freedom, you have to make sure that you have to keep calm.
Sometimes, when you're expressing your thoughts, your parents might not approve it initially. This doesn't mean that you've to be angry and take the conversation to a different tangent.
You've to be calm and give them some time to understand this.
6. Establish a healthy boundary
Personal boundaries are essential for everyone, even with your parents. If you're living with your parents, then you have to find a way to establish a healthy boundary wherein you are not disturbing the family arrangement.
If you're living away from your overprotective parents, then you have to ensure that what and how much to share and contact them.
Not contacting them can also lead to problems, so take a wise call.
Share this article on
Want to have a happier, healthier marriage?
If you feel disconnected or frustrated about the state of your marriage but want to avoid separation and/or divorce, the marriage.com course meant for married couples is an excellent resource to help you overcome the most challenging aspects of being married.
More On This Topic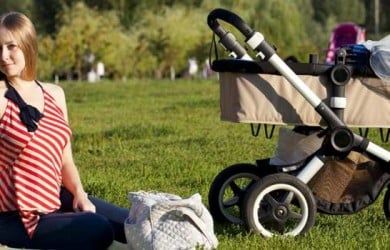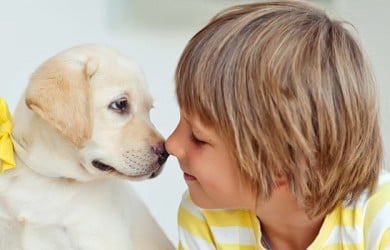 You May Also Like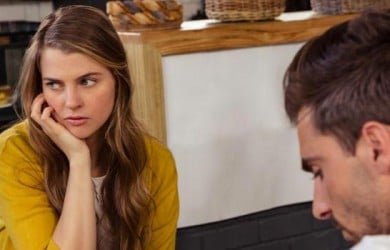 Popular Topics On Married Life