8 Tips for Long Distance Parenting to Stay Connected to Children
So many children and parents are separated right now, trying to connect over a screen.
Whether it be a healthcare worker, a first responder who is living separately from their child due to concerns about exposure to COVID-19, a parent hospitalized with COVID19, or a separated parent who is 'visiting virtually' with their child- so many of us are relying on technology for connection with children.
This modality of long-distance parenting can be difficult for both children and parents. These families miss one another greatly, and can't fill the space between them with the hug they long for.
As child therapists, we had to transition to online therapy quickly, and we have learned a lot along the way about long-distance parenting tips. The following is a list of activities that may be done with a child, led by an adult when the source of communication is done virtually (Skype or Facetime calls) due to long-distance parenting. This will help improve long-distance parent-child relationships.
1. Notice small things
Children need to experience being seen and delighted in. They will
believe they are as the essential adults see them in their life. To give
this experience virtually start with a "check-in."
If you are parenting from a distance, take time to notice the child. Point
out freckles you see, the color of their eyes, notice their hair. Notice
things that are the same- "I see you still have those dark brown eyes."
Notice something new- "Wow, I think your hair has grown a tiny bit
since last time."
This will help you connect to your children better and also give them the feeling that you are around.
2. Choose empathy
When there is a secure, empathetic, and nurturing adult relationship, children learn to be close to others, empathic, and to communicate their feelings, improving their regulation. You can provide nurture from afar!
Depending on the child's age: count your child's fingers/toes, play peekaboo, read books together, or sing a favorite song that soothed them when they were young.
You must engage them and have fun!
Create a space of shared enjoyment by playing games. For an active sport, one of the activities for long-distance parents is to get in sync with a 'mirror game' – stand up and first have your child mirror your movements, vary the speed, then take turns!
Children are known to be active and adventurous. So, encourage them to be sporty. This is great for a child who has trouble sitting still during video calls.
4. Try mirroring
Mirroring is an excellent way to increase cooperation and help kids calm their active bodies. Try this twist on the mirror game. Have legos or blocks and mirror one another's structures. First, build a structure, then have your child copy it. Take turns leading.
Ritamaria Laird believes this will trigger their creativity and involve them in an exciting activity. Even when you are not around, they can engage in this activity anytime during the day and be involved creatively.
5. Teach creativity
Using your imagination and creating together helps the child reduce stress and aids in self-expression, but it increases the adult/child bond. Write a story together. Take turns adding a sentence, let the storyline grow with each call.
6. Be Calm
Keep your virtual time predictable and end on a calm note. Let the child know just how much you enjoyed their time and end with something nurturing. Tell them a story about a time when they were babies, give a virtual hug (hug yourself as the child hugs themselves), or have a special snack together.
7. Make interesting schedules
One of the activities for parents and children is to schedule a day for jokes and stories. On that day, parents and children can spend time with each other telling each other jokes and stories. You can schedule this only once a week to avoid boredom. Also, both parties will have something exciting to look forward to.
8. Planting
One of the activity ideas for kids is to plant seeds in different pots as you are in different locations. This is one of the great activities for how to make long-distance parenting work.
Below is an educational video for kids that explains the basics of gardening. This will help children learn the fundamentals of planting and how to take care of them.
Connecting through a screen with children is not always easy, but hopefully, these tips can make it much more enjoyable for both of you.
If you or your child continue to struggle to connect over the screen, search for a Theraplay therapist in your area who can facilitate some online sessions, or share tips with you on how to make the most of your virtual time with your child.
Share this article on
Want to have a happier, healthier marriage?
If you feel disconnected or frustrated about the state of your marriage but want to avoid separation and/or divorce, the marriage.com course meant for married couples is an excellent resource to help you overcome the most challenging aspects of being married.
More On This Topic
You May Also Like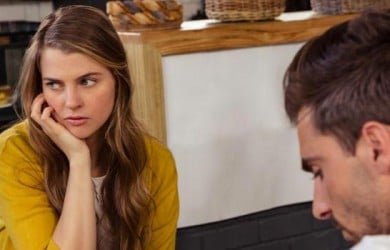 Popular Topics On Married Life