New Parenting 101: 9 Tips for Smooth Upbringing of Your Children
Parenting is never a cakewalk. When you presume things are going smoothly, there will be a situation to which you'd have no answer. It's always challenging. Many parents quoted that they've evolved with their kids. It's quite right, though.
To be able to understand your kid's mindset or challenges they're facing in their daily life, parents must relive their childhood days through their kids.
Though there are no predefined rules that will assist you in raising a child just the way you want them to, there are certain milestones that would help you reach the destination, at least.
Listed below are some effective parenting 101 tips that every parent needs in today's time.
Scrutinize your moves
The standard parenting advice it to foster good habits in your kids by teaching them the difference between right and wrong.
However, in most cases, parents ignore the fact that kids start their learning phase at quite an early age, even before they learn to speak.
Kids learn by watching their parents. Your kids carefully observe you and try to imitate every action or word of yours. Hence it's a must for you to scrutinize your moves before you expect them to be a good kid or a citizen.
Support. Do not enforce
Mostly, parents try to enforce their ideologies and habits on their kids. This is what they've seen while growing up, and believe it is the best way to raise a kid. However, with time, a lot has evolved, so has parenting skills 101.
In today's parenting 101, enforcing decisions and choices on kids is excluded as it's rude and inhumane.
Alternatively, be a supporting parent and help them decide on their own. They'll develop a better sense of right and wrong this way than traditional parenting.
Establish communication
At every stage of parenting, you have to establish communication with your offspring. It's essential for parenting 101. There is a generation gap between the two of you, acknowledge this, and look for ways to bridge this gap.
It is only possible if you can learn or establish a robust communication channel with them. Speak their language, understand what they are saying, acknowledge their thinking ability, and respect their emotions.
Give them the much-needed space to explore and learn on their own. These are a few things that can undoubtedly strengthen your bond with them and change the dynamics between both the generations.
Show love through actions
Indeed! Love has no language until you've got a child of your own. It's necessary for you, as a parent, to show how much you love your kid. From the beginning, they carefully observe your actions.
Before they reach a stage where love needn't be expressed through action or words, you'll have to express your love and affection to them consistently.
Listen to them, spend time with them, buy them gifts, and show love through small gestures like hugs and goodnight kisses. Maintaining a strong love bonding with your kid is necessary for parenting 101.
Be involved in their lives
During the initial years, you're deeply involved in your kid's life. You're their life, and your worlds revolve around each other.
However, as they start to grow and have their own life, things may take a back seat. Ideal parenting 101 ideas suggest that parents must be involved in their kid's life from their infant days to their teenage years.
You may not always have to critique their life, but knowing what they're doing will give you satisfaction.
Make your 'own' path
It's known that parenting is harsh than we all think. Seeking out help from peers, relatives, family, and friends is quite apparent. Suggestions and recommendations will come in from various directions. However, it is not at all recommended to follow someone else's parenting style.
Every kid is different and will reciprocate differently. Hence, it's advised to have your own parenting style and evolve as your kid grows.
Predefine house rules
A house without a rule will be hard to manage and so would be a house with a plethora of regulations. You should find a way in between these two and have specific set ground rules for the home that would make managing things easy.
Explain these house rules to kids, why to follow them, and your expected reaction upon breaking those rules. One might not appreciate it, but it should be considered for parenting 101.
Control your first reaction
To control emotions and first reactions are what you, as a parent, would learn while upbringing a kid. The overwhelming emotions might create a negative impact on your kid.
You have to learn to control your emotions and patiently explain to them the outcome of their harmful actions and support them in developing a positive habit. Outbursts must be controlled to be a good parent.
Maintain your parenting goal
It is important to have a parenting goal. Every action of yours counts in fulfilling your parenting goals. It could be to excel in class, learn to care for people around them, be compassionate, or even living a healthy life.
No matter what the goal is, ensure that your parenting is aligned with your parenting goal. Having this as your parenting 101 skill will sort things quickly.
Share this article on
Want to have a happier, healthier marriage?
If you feel disconnected or frustrated about the state of your marriage but want to avoid separation and/or divorce, the marriage.com course meant for married couples is an excellent resource to help you overcome the most challenging aspects of being married.
Learn More On This Topic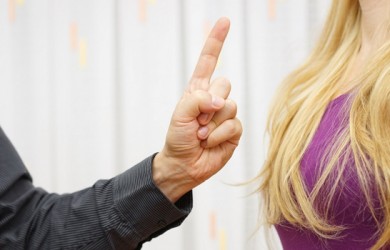 You May Also Like