5 Signs That You're Dating a Serial Monogamist
Have you ever wondered if you are dating a serial monogamist? This article can explain what that means and how to know if you are.
Keep reading for more guidance on this topic and advice on how to know if this is an issue in your relationship.
What is a serial monogamist?
If you are wondering about the serial monogamist meaning, it refers to an individual that has devoted relationships and is rarely single.
This may mean that shortly after one relationship has run its course, you will see them in another one. It doesn't matter how long these relationships are, just that a person is in one more often than not.
For some, this means they will get engaged or married in their relationships, but in other cases, a monogamist of this type may not want to become married or engaged at all.
What is a monogamous relationship?
In general terms, a monogamous relationship means that you and your partner choose to be in a relationship that is just the two of you and you are committed to each other.
An example is a marriage, where two people devote themselves to one another long-term. In many cultures, this is the expected course of action, but this isn't always the case.
For more information on relationships, you can watch this video:
5 signs that you're dating a serial monogamist
When it comes to serial monogamous relationships, there are a few ways to tell if you are in one. Here's a look at 5 signs that you should be aware of.
1. They have only had serious relationships
If your partner has only had serious relationships, and if many of them were long-term, this is one of the main serial monogamous characteristics to consider.
They may be rushing the dating process, so they can prevent themselves from being single. While this isn't always the case, it is possible.
It is vital to talk to your mate about their dating history if this is important to you, so you are able to discuss your expectations and rules related to your relationship.
2. They don't ask about your past relationships
Another clue is that they don't ask you about your past relationships or they are not interested in your dating history when you are trying to tell them about your life before you met them.
In some cases, a monogamist may not really care about the details, as long as you are willing to be in a relationship with them.
Consider how your partner behaves when you try to talk to them about exes or how you feel about relationships in general.
If they don't want to engage in these conversations or don't want to hear what you have to say, this is something that you should take note of.
3. They may be very dependent on you
Something else you might notice is that your partner is very dependent on you.
They may not know what to do with themselves or be unable to make decisions on simple things, like what to eat for dinner or what to wear, and expect you to pick up the slack in these areas.
Besides this, they may not rely on your opinions on any other issues. Perhaps you want to talk about something in the news that bothers you.
This type of monogamist might not be interested in talking to you about this subject nor care about how you feel about it.
4. They are likely inattentive to your feelings
Have you ever had an argument or disagreement with your mate, and they didn't really care about your point of view or your side?
This could be another one of the obvious serial monogamy examples that may be present. Your partner may not have any desire to notice your feelings or care about what you're going through. Instead, they may be only worried about how they feel.
Research shows that when both parties are able to convey how they feel, this can lead to fewer disagreements, or your arguments may be minor. However, if each person's thoughts and feelings aren't taken into consideration, this can be harmful to your relationship and in terms of communication.
5. They take up a lot of your time and energy
For some relationships, your partner may end up taking up a lot of your time and energy. Overall, you might have to devote yourself to making sure they are happy and getting their needs met.
To a certain degree, this is likely to take place in most relationships, but when this is not being reciprocated, this is something to watch out for.
If you feel like you are exhausted because of the amount of energy you are putting into your relationship, talk to your partner about this. They may be willing to make changes and meet you halfway, or they may not. However, you won't know for sure until you ask.
How do serial monogamists act when in a relationship?
While everyone is different, there are a few ways that serial monogamists may act in a relationship. For one, they may be in a hurry to enter into a committed or long-term relationship.
Essentially, they might not be interested in taking their time getting to know you before they want to become serious or move in.
Furthermore, they may need to depend on you for many things throughout the course of the relationship. They might count on you to fulfill your needs and help them feel better at all times.
Some may expect you to calm them down when they are feeling anxious and upset while not concentrating on how you feel or being able to help you when you aren't feeling your best.
Keep in mind that not all serial monogamists act in the same manner, however. It may be that a person simply likes to be in relationships and doesn't want to date casually.
This is why it is important to be open with your mate and find out as much as you can about them and tell them about yourself as well. When you are able to communicate effectively, this may be beneficial in terms of the longevity of your relationship.
Is serial monogamy harmful?
Serial monogamy may be harmful in some instances. For example, a serial monogamist may jump from relationship to relationship quickly, which doesn't leave a lot of time to develop feelings for someone.
In other words, they may be pretending that they have a strong bond with their partner when in reality, they don't know much about them and aren't devoted to the relationship.
Additionally, if a person doesn't take time to process their feelings after a relationship ends before starting a new one, this can also be an issue that affects their overall wellness.
How attachment influences serial monogamy?
It is thought that a child's attachment style influences all types of relationships that a person has throughout their life.
An attachment style is something that is cultivated as a baby and involves the care that is given by your first caregiver, usually your mom, dad, or another close relative.
In simple terms, if your needs are met by your parents when you are a baby, where cries are attended to regularly and you are given the things you need, this usually leads to secure attachment.
On the other hand, if your needs aren't met or the way you are cared for changes from day to day, this can lead to insecure attachment.
When a person experiences insecure attachment, this could cause them to act in specific ways in romantic relationships.
For example, a person who engages in serial monogamy might be scared to be by themselves and become anxious when they are not in a relationship. They may also become codependent with their partners in order to feel more comfortable.
How to break the cycle of serial monogamy
Now that you know serial monogamy definition and what it encompasses, you may be interested in knowing how you can break the cycle of serial monogamy. There are a few things that you may be able to do.
If you are a serial monogamist, and you are aware of it, you should consider working with a mental health therapist to determine if you are rushing into relationships when you may not be ready to do so.
In some cases, this type of monogamy is associated with someone experiencing a mental health concern, which is another reason to consider therapy. A professional may also be able to help you determine why you don't feel comfortable being single.
Therapy can even help you understand if the way you choose to enter into relationships is something you should be concerned about or not.
If you are in a relationship with a serial monogamist, you may also want to seek counseling, either by yourself or with your partner, in order to be able to understand them better and learn to communicate with each other properly.
Together you can determine the pace of the relationship and get to learn more about each other before you make a big commitment.
Besides that, you may want to talk to others you trust about what is happening within your relationship. They might be able to provide advice or their point of view on the matter.
More questions on dating a serial monogamist
Check out these questions on dating a serial monogamist:
Which behavior is an example of serial monogamy?
One behavior that you may notice from serial monogamists is that they might not pay attention to your feelings and what you want to do.
Instead, they could be fully focused on their wants and needs. This is something that may be problematic for your relationship, so make sure to pay attention to this sign if you notice it.
Another example that may be noteworthy is when your partner expects you to cheer them up and make them feel better, but they never do this for you. This is an unfair balance, which could lead to further problems within your relationship.
Why do people become serial monogamists?
People may become serial monogamists because of the type of attachment they developed with their caregiver as a baby.
If they weren't cared for properly, this could lead to repercussions in future relationships. A person may seek out relationships when they are anxious or scared of being single .
Relationships that you engage in when you are an adolescent may also set the tone for future relationships. For instance, if you had positive experiences with relationships as you were growing up, this could lead to positive experiences as you grow into adulthood.
On the other hand, a person may behave in this manner because they like it better than being by themselves or dating; it doesn't have to be something negative.
Marriage is a goal that many people seek, and this usually involves dating someone long-term or being in a committed relationship.
Takeaway
There are many things that you may want to know about what a serial monogamist is and what causes this type of behavior, including the definitions and signs that are described above.
Keep in mind that this behavior might be a symptom of a mental health concern, or it could be due to the attachment style they developed as an infant.
Furthermore, it might not be something to be concerned about, depending on a person's preferences and how they approach their relationships. Some people may prefer to start meaningful lasting relationships instead of dating. Their goal may be marriage and not something casual.
Overall, if you and your partner are able to communicate with each other and both of you are having your needs met, even if your partner practices serial monogamy, it may not be something to worry about.
Of course, if you are concerned about how they behave, or that you are putting more into your bond than they are, it may be necessary to work with a therapist for additional help.
Anytime you feel like you aren't being heard, you can always reach out for advice or talk to a loved one for an additional perspective on the matter.
Share this article on
Want to have a happier, healthier marriage?
If you feel disconnected or frustrated about the state of your marriage but want to avoid separation and/or divorce, the marriage.com course meant for married couples is an excellent resource to help you overcome the most challenging aspects of being married.
More On This Topic
Recent Articles
You May Also Like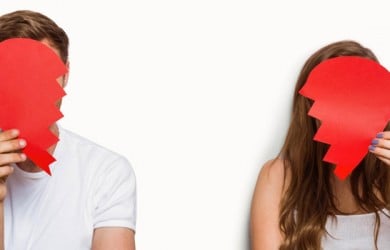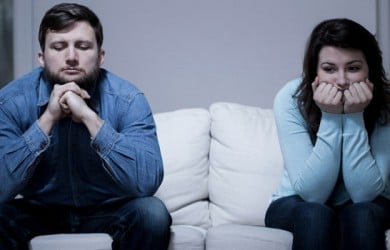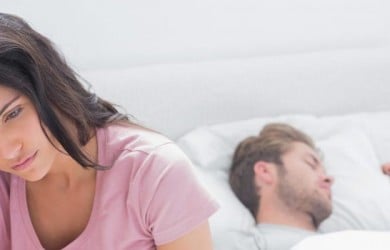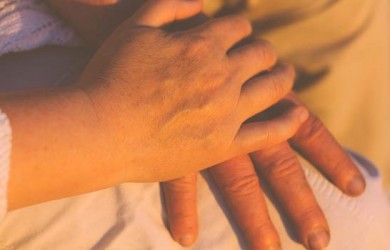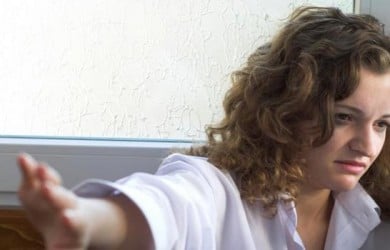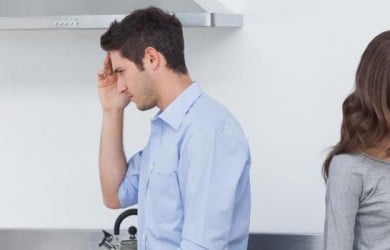 Popular Topics On Marriage Help