20 Psychological Facts About Soulmates
Have you ever been in a situation where you meet someone, and it looks like you've known them all your life? There are some people we encounter during the ugliest moments of our lives, and their presence seems to improve things.
Such people are often called soulmates; they are individuals we seem to share a deep emotional connection with. In this post, you will learn some psychological facts about soulmates that will help you recognize whether you have one present in your life.
What is a soulmate?
A soulmate is someone that you have a deep and natural affection for. You exhibit a high level of intimacy, trust, and compatibility with them. A soulmate might be your platonic or romantic partner with whom you are expected to share a special bond that could last for a lifetime.
It is widely believed that having a soulmate is the strongest connection you can have with someone, and people often say they feel complete and fulfilled anytime they meet their soulmates.
To understand more about soulmates from the lens of spirituality, check out Dr Yudit Kornberg's study titled 'Soulmates'. In their study, you will learn how soulmates are seen by different world religions.
What are the different types of soulmates?
When it comes to soulmate facts, it is expedient to mention that your soulmate can be found in anyone. They could be your family members, colleagues, friends, etc. Here are the different types of soulmates so that you can easily identify them in your life.
1. Soul tie
Anytime you feel a soul tie, it could imply that another soul exists in your life for a specific reason. They can be romantic relationships that may come with a lesson that could make your life better.
Often, they show up at a significant period of your life, and it looks like you have met them before.
2. Karmic soulmate
A karmic soulmate is someone you share an intense connection with, which may be difficult to maintain because of the burning passion between you.
When you meet your karmic soulmate, you feel an instant connection with them, and you are likely to overlook their downsides because they feel perfect for you.
To understand more about what Karmic soulmates and relationships mean, Martin Schulman's book is an interesting read that promises to inform you. This book is titled 'Karmic Relationships', which explains how to recognize such relationships and steer them in the right direction.
3. Twin flame
Your twin flame is the mirror image of your soul. The two of you are different halves of a complete soul, and your sojourn in life has made the two of you complete individuals. When you meet each other, you feel this intense energy that signifies a strong emotional connection.
Related Reading: 

How Twin Flame Relationships Work
4. Soul partner
You may be romantically or intimately involved with a soul partner, and they are usually with you all the rest of your life. They can be your romantic partner, family member, or a close friend. You identify each other's differences and respect them.
5. Past-life soulmate
When you meet your past-life soulmate, you will instantly recognize them because of the feeling that they've been in your life before. You will discover that you have similar interests and hobbies. Also, you might have differences and sometimes conflicts, but it would be easy to resolve them.
6. Friendship soulmate
A friendship soulmate is a friend you share a special bond with. This friend seems to understand you better than other friends in your life. With them, it seems like they have the manual of your life that contains everything about you, including your attributes, strengths, weaknesses, etc.
What differentiates soulmates from twin flames
People often mistake soulmates for twin flames because of their close similarities. When you have a soulmate, it suggests that both of you share a deep connection. Having a soulmate brings healing, gratification, comfort, and growth to you.
In comparison, twin flames are usually mirrored souls of each other. They are widely believed to be previously one soul, which was divided into two different halves. There is also an intense emotional connection between twin flames which pulls them together.
If you're still puzzled about the differences between twin flames and soulmates, then Elizabeth Clare Prophet's book helps you understand more. The book is titled 'Soul Mates and Twin Flames', which looks at the spiritual dimension of Love and Relationships.

20 interesting psychological facts about soulmates
Not everyone believes that soulmates exist. However, some amazing psychological facts about soulmates prove otherwise. To help you understand the soulmates definition, here are some psychological facts.
1. Soulmates can be obsessed with each other
One of the common soulmate facts is that they might find it hard to live without each other. This is what some experts may term addiction. Soulmates feel this intense connection and love with each other.
Hence, they will always want to be around each other because they feel complete and happy. Soulmates will always want to travel together and engage in the same interests and hobbies because they can't do without each other.
Watch this video to know if someone is obsessed with you and not romantically inclined:
2. Soulmates make each other confident
When you have a soulmate, you will likely feel more confident than you've ever been. Soulmates feel comfortable and relaxed when they are with each other. This is why they may find it easier to express themselves without fearing being judged or stigmatized.
Being with your soulmate gives you the confidence to make daring decisions that no one else will motivate you. With your soulmate, you might feel bolder to face problems in your life head-on.
3. They connect instantly
One of the beautiful psychological facts about soulmates is that they tend to have an instant connection anytime they meet. It would look like they have known each other for a long time because their energies are on the same vibrational level.
When you meet your soulmate, you will likely know that this is the person you've been waiting for all your life. The connection with meeting your soulmates may differ greatly from what you will experience with even close friends.
4. They might experience Déjà vu
When you meet your relationship soulmate, there is a chance that the two of you might experience a sense of Déjà Vu.
You might tend to remember memories that happened to you individually, which might be similar even though you were not in the same location. When you and your soulmate experience different series of these feelings, it might be that in your previous lives, you were together.
5. Soulmates might meet in their darkest hours
When it comes to the question of what is a soulmate connection, it is often established when they are in their distress hours, and they somehow manage to meet.
If you are in your darkest period, and you meet someone who aligns with your soul, it is possible that they are equally going through a tough time.
Hence, the reason why the two of you are meeting at this period is to join forces together and conquer your problems. When soulmates meet each other in their darkest moments, their lives are about to take a positive turn.
6. They are vulnerable with each other
Soulmates are more likely to be vulnerable with each other than any other person in their lives. The primary reason why they exhibit a high level of vulnerability is that they feel like they are talking to someone who knows everything about them.
So, they will naturally open up to them about their fears, weaknesses, strengths, etc.
This helps to solidify the relationship between them. If one of them is going through a tough time, telling their soulmates sometimes helps them feel better. The vulnerability between them is one of the psychological facts about soulmates.
Related Reading: 

16 Powerful Benefits of Vulnerability in Relationships
7. Their life goals might be similar
It is interesting to note that having similar life goals is one of the psychological facts about soulmates. Even though they might not take the same route or actions to achieve these life goals, the desired results are always the same or similar.
Hence, there is this synergy and understanding when setting plans to achieve their goals because they have an idea of what each other wants to achieve. Therefore, they will likely provide support and motivation to meet these goals.
8. They love to help each other grow
One of the psychological facts about soulmates to note is that they help each other grow. Soulmates are hardly stagnant because they always want the best for each other.
When it looks like one of them is feeling demotivated to keep chasing their goals, the other person steps in and encourages them to keep trying. Soulmates bring out the best in each other, looking for opportunities to help them be the best in their respective fields or industries.
9. They don't keep secrets from each other
Soulmates rarely keep secrets from each other because they have no reason to. They feel comfortable sharing their deepest secrets with their soulmates because they know they will always have their back.
When soulmates share secrets with each other, they don't tell anyone else in their lives because they understand the essence of trust.
10. They are best friends
It is important to mention that one of the psychological facts about soulmates is that they are best friends. Soulmates tend to share a strong and everlasting bond when they start out as friends. However, in some cases, this friendship can evolve into a romantic relationship.
As best friends, they look out for each other and help each other improve in different aspects of their lives.
11. Soulmates make each other feel positive
When you meet your soulmate, you will likely feel more positive about yourself and the situations around you. They bring a positive shift in your life from the first time you meet, and they motivate and support you to grow, which is one of the psychological facts about soulmates.
With your soulmate, your negative energies dissipate gradually while you become more positively oriented.
12. You feel secure with your soulmate
When it comes to the question of what are soulmates, one of the answers would be they are someone with a special bond that makes you feel special with them.
You may experience a feeling of contentment and safety with them because you know they will always have your back, irrespective of the circumstances.
13. They may have some differences in personality traits
Even though soulmates seem to complement each other because of the intense emotional ties, they usually have personality differences. Unlike twin flames who have similar personality traits, the case is different with soulmates.
When you meet your soulmate, you may think you are the same, but as time passes, you will discover some differences that set you apart.
Related Reading: 

10 Personality Traits That Lead to High-Conflict in Relationships
14. They might not be great for each other in a romantic relationship
Some people might feel that they might be the perfect romantic partner when they meet their soulmate. However, the case might not be the same every time.
With time, you might realize that even though your soulmate is a great person, they are not ideal for your romantic life. Sometimes, soulmates break up and go on to have healthy relationships with other people.
15. Soulmates can disagree
Soulmates do not need to be on the same page every time. They can have different opinions about something that will make them disagree. Eventually, soulmates find a way to reach a compromise because of the strong bond between them.
When a soulmate realizes they are wrong, they do not hesitate to tell each other.
16. Their relationship functions better with communication
Like all relationships, soulmates function better when they communicate regularly. If soulmates do not keep up with communication, they are likely to drift apart, irrespective of how strong their emotional connection is. Hence, they need to practice frequent, open, and honest communication to maintain their relationship.
17. Soulmates may have similar thoughts, opinions, and choices
Sometimes, you might find soulmates on the same page regarding a concept or subject matter. Their points might not be the same, but they bear some similarities. They may also tend to make similar choices when faced with a difficult situation. This is usually because of the emotional connection that they share.
18. Soulmates connect better when they are spiritual
Concerning the question of what is a soulmate, it can be seen from the lens of spirituality. Soulmates tend to understand each other more when they are on the same spiritual footing. This implies that if they share the same spiritual principles and are passionate about improving their spiritual lives, their relationship improves.
19. They may have an intense sexual connection with each other
When it comes to soulmate love, it is vital to point out that soulmates can evolve into a romantic relationship where they are passionate about each other.
They might have a strong sexual connection with each other that they have not experienced with someone else. This intense sensual bond that they share is one of the psychological facts about soulmates.
20. They might share the same beliefs and values
One of the important psychological facts about soulmates to note is that they are likely to have shared values and beliefs. This means that they have the same opinion when it comes to some core aspects of their lives.
When soulmates have shared values, it helps them get through difficult times because they believe in the same things.
Additional questions
Still looking for answers about soulmates? Look no further! These additional questions will help you understand the concept better and navigate a bond with your potential soulmate.
What will likely happen when you meet your soulmate?
When you meet your soulmate, you might instantly connect with them because you're cut from the same energy material. You will discover that you have similar interests, values, and beliefs. Also, you will likely become vulnerable and open with your soulmate because you have nothing to hide.
How to be sure if someone is your soulmate?
To be certain that someone is your soulmate, you need to look out for the different signs of having a soulmate in your life. Be sure that you share a deep emotional connection with them.
If it feels like you've known them before and you both experience similar déjà vu, they might be the one.
Found your soulmate yet?
When you meet your soulmate, it could signify that your life is about to take a turn, which is usually a positive one. With the points revealed in this article, you may be able to tell if the person in your life is a soulmate or not.
Sometimes, a soulmate might be your romantic partner, and like all relationships, you are bound to experience some challenges. To learn how to build a healthy and solid relationship with your soulmate, consider going for relationship counseling.
Share this article on
Want to have a happier, healthier marriage?
If you feel disconnected or frustrated about the state of your marriage but want to avoid separation and/or divorce, the marriage.com course meant for married couples is an excellent resource to help you overcome the most challenging aspects of being married.
Learn More On This Topic
You May Also Like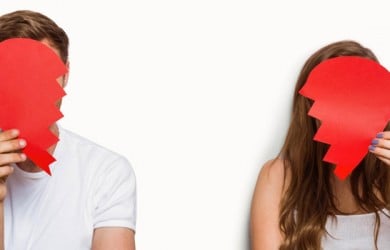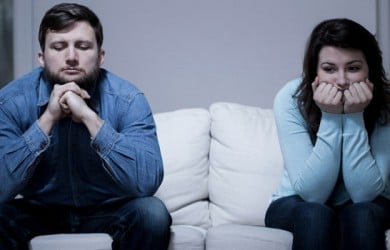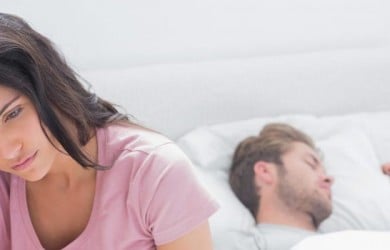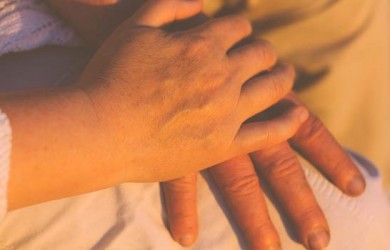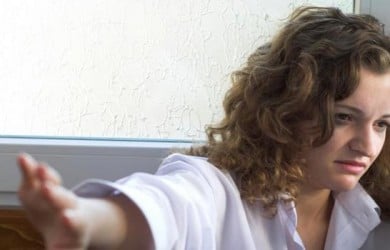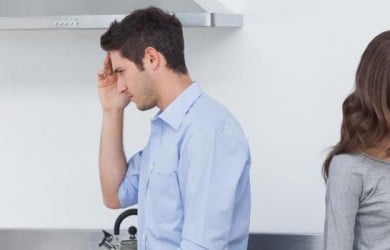 Popular Topics On Marriage Help