What Is Oedipus Complex, Its Signs & How to Treat It?
The Oedipus Complex is a provocative and often misunderstood term coined by Sigmund Freud to describe a specific stage of psychosexual development in children. Rooted in Greek mythology, this complex theory has sparked debates and discussions for over a century.
While it has been both criticized and revised, the concept remains an intriguing lens through which to explore human emotional and psychological development.
In this article, we will unpack the signs and implications of the Oedipus Complex, offering insights into how it may manifest and influence behavior throughout one's life.
What is the Oedipus Complex?
The Oedipus Complex is a psychoanalytic theory formulated by Sigmund Freud, which posits that during a specific stage of psychosexual development, typically around the ages of 3 to 6, a child experiences subconscious sexual desires for the opposite-sex parent and feelings of rivalry with the same-sex parent.
For boys, this is known as the Oedipal phase, where they may develop sexual attraction towards their mothers and see their fathers as competitors.
The successful resolution of this complex is crucial for the development of a mature sexual role and identity. Unresolved Oedipal issues can potentially lead to neuroses and relationship difficulties in adulthood.
How does the Oedipus Complex manifest itself in boys and girls?
In boys, the Oedipus Complex manifests as a desire for the mother and a sense of competition with the father. Freud proposed that boys resolve this complex through castration anxiety, fearing that their father will punish them for their feelings towards their mother.
In girls, the analogous experience is called the Electra Complex, where the girl desires her father and competes with her mother. Freud believed that girls resolve this complex through "penis envy," wishing they had a penis, and eventually identifying with the mother to adopt a feminine role.
Unsuccessful resolutions of these complexes can lead to neuroses and fixation in later life. While Freud's theories have been critiqued and evolved over time, they remain a cornerstone of psychoanalytic thought.
How is the Oedipus Complex resolved?
Research suggests that the resolution of the Oedipus Complex is a critical aspect of psychosexual development.
According to Freud's psychoanalytic theory, successful resolution occurs when the child identifies with the same-sex parent, thereby developing a mature sexual role and identity.
For boys, this is often achieved through overcoming castration anxiety, a fear that their father will punish them for their feelings towards their mother. Girls, on the other hand, resolve their analogous Electra Complex through "penis envy," eventually identifying with their mothers.
Failure to successfully resolve these complexes can lead to neuroses and other psychological issues, including being "mother-fixated" or "father-fixated" in adult relationships
1. Relationship dynamics
The Oedipus Complex, as proposed by Sigmund Freud, suggests that a child experiences sexual attraction toward the opposite-sex parent and rivalry with the same-sex parent. This early experience could potentially shape how individuals approach relationships in adulthood.
For instance, unresolved Oedipal issues might contribute to difficulties in forming healthy romantic relationships due to unconscious comparisons with the opposite-sex parent.
The paper titled "Relationship influences on exploration in adulthood: the characteristics and function of a secure base" discusses how relationship dynamics involving exploration are influenced by the presence or absence of secure base characteristics.
The paper suggests that individual differences in attachment can predict the provision and receipt of secure base support, which in turn influences exploration behavior in adulthood.
2. Gender identity and roles
The Oedipus Complex is also tied to the formation of gender identity. According to Freudian theory, successfully resolving the complex helps in the internalization of societal norms and roles related to one's gender.
Failure to do so could lead to confusion or conflict regarding gender roles and expectations in adulthood.
The paper titled "Changing brain connectivity dynamics: From early childhood to adulthood" explores how brain connectivity dynamics change from early childhood to adulthood. While not directly related to the Oedipus Complex, it does discuss the development of emotional regulation through changes in brain connectivity.
3. Emotional development
The complex of Oedipus involves strong emotional attachments and rivalries. How these feelings are managed or resolved can influence emotional development.
For example, individuals who have not successfully navigated the emotional aspects of the Oedipus Complex may struggle with jealousy or possessiveness in adult relationships.
4. Authority figures
The Oedipus Complex involves a child's relationship with their same-sex parent, often the first authority figure in their life.
This can set the stage for how individuals relate to authority figures in adulthood. Issues with authority could stem from unresolved feelings of rivalry or inadequacy originating from this complex.
5. Self-esteem and identity
The resolution of the Oedipus Complex is thought to contribute to the formation of the superego, the moral component of one's personality.
An unresolved complex could potentially lead to issues with self-esteem and identity, as the individual may struggle with internalized standards of right and wrong.
The paper titled "Early life dynamics of the human gut virome and bacterial microbiome in infants" discusses how early life experiences, particularly related to gut microbiome, can influence health in adulthood.
While not directly related to the Oedipus Complex or self-esteem, it does highlight the importance of early life experiences on later development.
What is the impact of the Oedipus Complex on later development?
The Oedipus Complex, a central concept in psychoanalysis, can significantly influence later development, impacting gender identity, relationships, and psychological well-being, with effects varying among people. Here are 5 impacts:
The Oedipus Complex is a concept from Freudian psychoanalysis that describes a child's feelings of desire for the opposite-sex parent and rivalry with the same-sex parent.
Research Highlight= Freud, S. (1905). Three essays on the theory of sexuality show that the Oedipus Complex plays a crucial role in a child's psychosexual development, contributing to the formation of their personality and attitudes towards relationships.
Formation of gender identity
The Oedipus Complex can influence the development of a child's gender identity. Through identification with the same-sex parent, a child may adopt gender-specific behaviors and values, contributing to the construction of their gender identity.
Parent-child relationships
The Oedipus Complex can impact the dynamics of parent-child relationships. A child's feelings of rivalry and jealousy toward the same-sex parent may lead to conflicts and affect the quality of their relationship with that parent.
Resolution and psychological health
Successfully resolving the Oedipus Complex is considered essential for healthy psychological development. If unresolved, it may lead to neurosis or other psychological issues in adulthood. Resolution involves accepting societal norms and adopting appropriate boundaries in relationships.
Influence on adult relationships
The Oedipus Complex can influence adult romantic relationships. Unresolved Oedipal issues may manifest as difficulties in forming and maintaining intimate relationships, as individuals may project unresolved conflicts onto their partners.
5 signs of the Oedipus Complex
It's important to note that not all children go through the Oedipus Complex, and even if they do, the intensity and duration of these feelings can vary widely among individuals. Additionally, contemporary psychology has expanded beyond Freudian concepts, and alternative theories offer different perspectives on child development.
1. Excessive attachment
Children experiencing the Oedipus Complex may display an intense and unusual attachment to their opposite-sex parent. For example, a young boy might insist on sleeping in the same bed as his mother or seek constant physical closeness and affection from her.
Similarly, a girl might become overly possessive of her father's attention and affection.
2. Jealousy and rivalry
Feelings of jealousy and rivalry are central to the Oedipus Complex. A child may become resentful of the same-sex parent, viewing them as a competitor for the love and attention of the opposite-sex parent.
This rivalry can manifest in various ways, such as acting out or being critical of the same-sex parent.
3. Identification
As part of the complex, children often identify with the same-sex parent. For instance, a boy might imitate his father's mannerisms, interests, or behaviors, while a girl might adopt her mother's values, attitudes, or even clothing choices. Identification serves as a way for the child to align themselves with the parent of the same sex.
4. Anxiety and guilt
As children grow and develop a greater awareness of societal norms and expectations, they may experience anxiety or guilt related to their feelings for the opposite-sex parent.
This guilt arises from the unconscious realization that society typically deems such desires inappropriate or taboo. Children may feel conflicted and anxious about their emotions.
5. Resolution
The Oedipus Complex is considered a crucial stage in psychosexual development. Successful resolution involves the child gradually letting go of their intense feelings for the opposite-sex parent and adopting societal norms and boundaries for appropriate relationships.
Failure to resolve the complex can result in psychological issues or difficulties in forming healthy adult relationships.
How can the Oedipus Complex be treated in therapy
The treatment of the Oedipus Complex in therapy, often referred to as psychoanalysis, involves a deep exploration of the individual's unconscious thoughts, feelings, and early childhood experiences. Here's how therapy can address the Oedipal Complex definition:
1. Understanding the Oedipus Complex definition
Therapy begins by helping the individual understand the Oedipus Complex definition, which involves a child's unconscious attraction to the opposite-sex parent and rivalry with the same-sex parent. Clarifying the concept is essential for the individual's self-awareness.
2. Exploring Oedipus Complex meaning
Therapists guide patients to explore the meaning and significance of their Oedipus Complex. This involves delving into their emotional experiences, dreams, and fantasies related to their oedipal mother or father.
3. Identifying Oedipus Complex examples
Patients may be encouraged to recall specific instances or examples from their childhood that illustrate their Oedipus Complex. These examples provide insights into the origins and manifestations of their complex feelings.
4. Uncovering unconscious desires
Therapy aims to uncover the individual's unconscious desires and conflicts related to their parents. This process involves discussing their emotions, attachments, and any unresolved issues with the opposite-sex and same-sex parents.
5. Resolving Oedipal conflicts
The therapeutic process involves helping the individual work through their Oedipal conflicts and feelings of jealousy, guilt, or anxiety. Through introspection and guided discussions, patients can gain clarity and begin to resolve these conflicts.
Here's a video of the 5 stages of psychosexual development as per Freud:
6. Addressing adult relationships
Therapy also explores how the Oedipus Complex may impact the individual's adult relationships and behavior. This can include examining any patterns of attachment, dependency, or rivalry that may have carried over into their romantic and social interactions.
7. Promoting healthy development
Ultimately, therapy seeks to facilitate the individual's healthy psychological development by helping them navigate and understand the Oedipus Complex. This understanding can contribute to improved self-awareness and emotional well-being.
Commonly asked question
Explore 'What does Oedipus Complex mean,' the differences, validity, prevention, and signs of an unresolved Oedipus Complex and Electra Complex in this informative section:
What is the difference between the Oedipus Complex and the Electra Complex?
The Oedipus Complex, defined as a boy's attraction to his mother and rivalry with his father, contrasts with the Electra Complex, where a girl is attracted to her father and rivals her mother, highlighting gender-specific psychosexual development stages.
Is the Oedipus Complex still considered to be a valid theory?
The Oedipus Complex, while part of psychoanalytic history, is not a current, universally accepted theory. Modern psychology views it as a historical concept, with diverse opinions on its relevance in understanding human development.
Can the Oedipus Complex be prevented?
The Oedipus Complex is a natural stage in psychosexual development, stemming from a child's exploration of emotions. It cannot be prevented. However, fostering a healthy parent-child relationship and providing psychological support can help navigate it.
What are the signs of an unresolved Oedipus Complex?
Indications may encompass difficulties forming intimate relationships, lingering parent-child conflicts, and emotional issues related to attachment and jealousy. Addressing these concerns in therapy can aid in resolving an unresolved Oedipus Complex.
Final thoughts
The Oedipus Complex meaning and its counterpart, the Electra Complex, shed light on the intricate nature of psychosexual development. While the Oedipus Complex remains a historically significant concept, contemporary psychology has evolved, offering diverse perspectives on its validity.
It cannot be prevented, but understanding its dynamics and addressing signs of unresolved conflicts through therapy can promote healthier emotional development.
The exploration of these complex theories underscores the evolving nature of psychological understanding and the importance of adapting approaches to fit the complexities of human development and relationships in the modern world.
Share this article on
Want to have a happier, healthier marriage?
If you feel disconnected or frustrated about the state of your marriage but want to avoid separation and/or divorce, the marriage.com course meant for married couples is an excellent resource to help you overcome the most challenging aspects of being married.
You May Also Like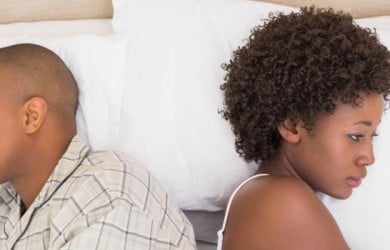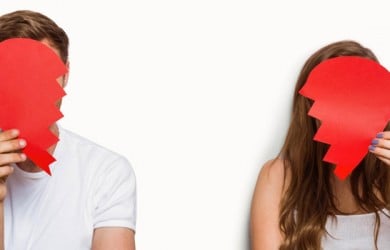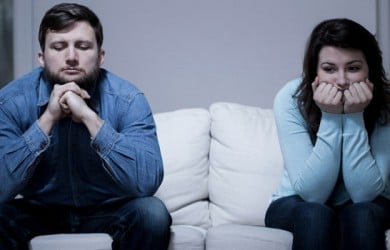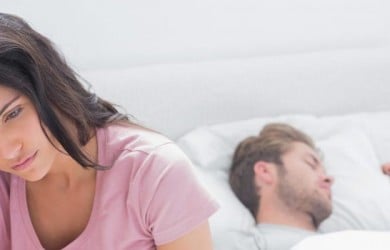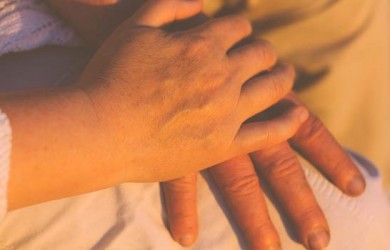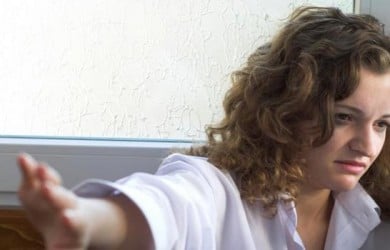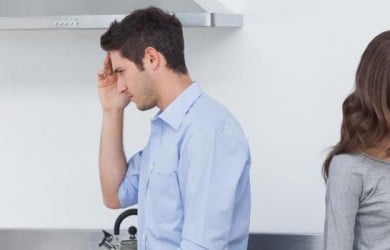 Popular Topics On Marriage Help