The Science of Having a Happy and Healthy Relationship
When it comes to having a relationship, most of us are just getting by.
Everyone is so excited by the early stages of love that when the general grind of everyday life and personal baggage starts to sneak in people find themselves facing emotions such as emotional withdrawal, hurt, escalating conflicts and inadequate coping techniques.
There is no denying it that keeping a healthy and happy relationship is very difficult. But with the advancements made in all fields of life today, you can easily understand the science of relationships and how to make it work.
To summarize the science of love you need to wrap your mind around some simple and obvious fundamental lessons such as positivity, empathy, trust, respect and a strong emotional connection.
Maintaining a strong connection
The most important thing for a couple to learn, the thing that stands out in terms of psychological development and the secret ingredient to having a long, loving and lasting relationship is emotional responsiveness.
Every couple has differences but what makes a couple unhappy and distant is being emotionally disconnected with their significant other.
When one partner cannot get a feeling of security or find a safe haven with their partner, problems arise. To foster emotional responsiveness between partners you have to let go of expressing yourself with the help of criticism.
Keep things positive
Emotional disagreement and disengagement can happen in any relationship when couples are not creating positivity between one another. When there is no positivity, couples start moving away from one another, and they reach a point where they do not even know each other anymore.
One easy place to start and bring positivity in your life is by appreciating. Once you start complimenting even the smallest thing that they do or telling them how they look, it will give birth to positivity. This appreciating and complimenting one another will help your partner feel validating and good about themselves.
Trust your relationship
Trust is one of the most important parts of a healthy relationship; trusting someone is related to reliability and confidence along with a sense of security physically and emotionally.
Trust is something that two people build together, and trust is not demanded.
The building of trust in a healthy relationship takes place slowly and gradually. Both partners must be able to trust one another, open up to each other and be incredibly vulnerable when needed.
Trust cannot be built if only one partner is willing to do this; building trust requires mutual commitment.
What happens to a relationship without trust?
Without trust, your relationship can be lost.
Mistrust gives birth to second-guessing and betrayal. It leads to obsessively checking the other person and loyalty issues.
Trust is an important component of any happy and healthy relationship. If your relationship comes without the element of trust, then you cannot depend on your partner for support or be close to him or her.
Listen to your brain
When it comes down to a relationship, focus on listening on your brain more than your heart. The reason behind this is that in a happy relationship, partner focus on empathizing with one another and understanding each other's point of view.
Controlling your anger and stress can be very difficult if you listen to your heart so instead focus on your brain. When you fight, try to calm down and take a break; this will help in allowing you to control your anger and your words.
During arguments try to focus on doing anything that will take your mind off the problem. Focus on the positive attributes your partner has, and this will help in distracting your mind on focusing on the negative aspect of your relationship.
No one is perfect, and our brains tend to remember the nasty things we say to one another. However, if you can focus on what is more important and good for your mind and relationship, then everything will be okay.
Happy life happy relationship
At the end of the day, it is important to remember that healthy relationships are not rainbows and butterflies all day long. Happy relationships are made up of fights, arguments, and conflicts and are made stronger by coming back together even stronger than before.
When you are aware of how to heal your relationship, you become resilient and increase your connection with your spouse.
During a fight, it is important to remember that the fight is not between you and your husband, but instead, it is a fight between you and your spouse vs. the issue.
Always remember that having a strong connection with the people who we love and who value us is the only safety net we have in this life. So cherish the bonds you have and take care of your loved ones because life is really short.
Share this article on
Want to have a happier, healthier marriage?
If you feel disconnected or frustrated about the state of your marriage but want to avoid separation and/or divorce, the marriage.com course meant for married couples is an excellent resource to help you overcome the most challenging aspects of being married.
Learn More On This Topic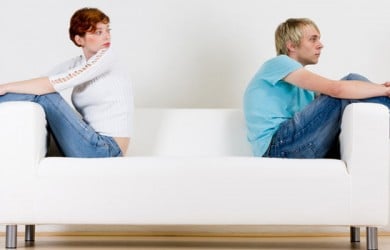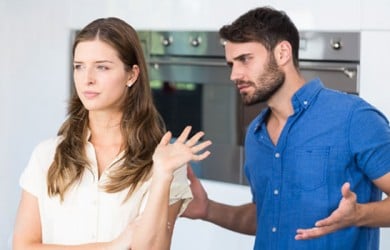 You May Also Like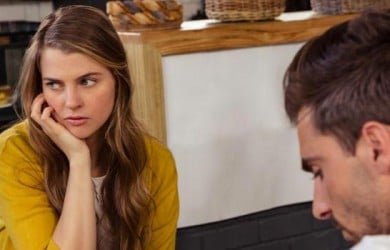 Popular Topics On Married Life