How to deal with a narcissistic ex girlfriend: 10 Ways
Narcissism is a word many people use to describe several symptoms they see in someone. In a romantic relationship, people have labeled someone as a narcissist girlfriend or a narcissist ex-girlfriend due to problematic behaviors. When the relationship eventually collapses, you see questions like how to deal with a narcissist ex, how to deal with a narcissist girlfriend, or get over a narcissistic ex-girlfriend.
It can be distressing to endure some unconventional attitudes from your partner. Consequently, it can affect your mental and physical health. The question is, on what criteria do we diagnose people as narcissistic girlfriend or boyfriend? Learn the detailed answer in this article.
What is narcissism?
Narcissism is a personality disorder. According to The Diagnostic and Statistical Manual of Mental Disorders, Fifth Edition (DSM-V), "narcissism is a pervasive pattern of grandiosity, fragile ego, a constant need for admiration, and low empathy." Narcissistic individuals are self-centered and only think about themselves.
People with narcissism have an unreasonable sense of self-importance. It's safe to say They believe the world only revolves around them. They constantly need people to admire and praise them. Also, they seek too much attention. Notably, people with this disorder cannot understand the feelings of others around them.
However, fragile ego and low self-esteem exist under this grandiosity and assumed self-confidence. Narcissistic people aren't sure of their self-worth and fear criticism from others.
Watch this video for signs of an unhealthy relationship:
Signs of a narcissistic person
Is my girlfriend a narcissist? Before categorizing someone as a narcissistic girlfriend or boyfriend, you must have seen some behaviors. The symptoms of a narcissistic disorder vary depending on the individual, but the following are the general signs of narcissism.
Have an unreasonable high sense of importance.

Constantly seeking public admiration and attention.

Looking down on others and being critical of them

Believing they are superior to some people and should only be in the circle of exceptional individuals.

Expecting others to do what they want without question.

Hate being criticized or questioned by others

Inability to understand others.

The feeling that you deserve special treatment or privilege.

Being envious of others or believing that they are envious.

Behaving arrogantly and bragging a lot.

Taking advantage of others to get what they want.
How do I deal with a narcissistic ex-girlfriend?
My ex-girlfriend is narcissistic. What can I do? Being in a relationship with a narcissistic girlfriend or ex can be emotionally draining. When such a relationship ends, it's supposed to bring relief, but this isn't always true. Some narcissistic individuals find ways to get back at their partners.
This behavior can disrupt the new relationship with the other person. Therefore, some people ask how to deal with a narcissistic ex or how to get over a narcissistic ex-girlfriend. The following tips can help you deal with a narcissistic ex-girlfriend or current girlfriend effectively:
1. Be sure that they are narcissistic
Sometimes, we see narcissistic behaviors as behaviors that don't align with our values. Are you sure your ex-girlfriend is genuinely narcissistic? Are you the one that needs to work on your behavior?
Answering these questions is vital because it's easy to label others when we are the one that needs to work on ourselves. Reevaluate your behavior and consider some signs of a narcissistic person before you take any steps.
2. Educate yourself about narcissistic behaviors
One of the easiest manners to deal with a narcissistic ex-girlfriend or partner is to know their behaviors and tactics. It is also a way to protect yourself from a distressing emotional state. Learn everything about the symptoms and ways of a narcissist.
This will help you understand why they behave the way they do and what you can do to counter them. Also, it helps you develop empathy for your ex and know that everything they do is about them. If you know everything about a narcissist, nothing they do will surprise you.
3. Set boundaries
One way to deal with a narcissistic ex-girlfriend is to set clear and healthy boundaries. A narcissistic person won't stop bothering you, especially when they know you find it offensive or don't care. These boundaries should include your values, principles, rules, and regulations.
Let a narcissistic ex-girlfriend know you understand their games, tricks, and tactics. You can remind them by citing one or two behaviors they have displayed in the past. Then, let them know you will stay caught up on their tricks. To ensure these boundaries stay, you should keep repeating them to them since they won't give in easily.
4. Find ways to stay away from your ex-girlfriend
You can also deal with your narcissistic ex-girlfriend by staying away from them. The truth is narcissists bother you because they have access to you. If they don't, you won't have to deal with them. If it helps, avoiding places where you may meet your ex-girlfriend might be best.
For example, you can request an office change if you and your ex-girlfriend work together. If you can't find a way to stay away from them, try leaving the environment they are in when you notice they start.
5. Remain calm and assertive
When dealing with a narcissistic ex-girlfriend, you don't want to overreact or act too emotionally. If you do this, you surrender and give the narcissist the power to manipulate you. The best you can do when your narcissist ex-girlfriend confronts you is to remain calm.
If what they tell you isn't true, calmly speak your mind and remain assertive. Maintain your stance no matter what they do or how they react. It's all their tricks to get you to do what they want. One way to win is to be firm.
6. Keep records of conversations
One way to deal with a narcissistic ex-girlfriend is to keep records of conversations and their actions. You may wonder why. One reason is that one standard weapon of narcissistic individuals is gaslighting.
In other words, your narcissistic girlfriend or ex will make you doubt your memories or question yourself. Keeping records of things they do will ensure they feel ashamed. It will also ensure they don't manipulate you or trick you into doing some things.
7. Communicate with them
Communication helps resolve many relationship issues, and narcissism isn't left out. When your narcissistic ex-girlfriend starts acting up, calmly communicate how you feel to them. While you may feel at peace by staying quiet when they misbehave, it won't help you in the long haul.
Narcissists thrive on a lack of empathy. They don't understand that their behavior makes others feel a certain way. In that case, it's your job to make them understand and be assertive. Narcissists will always want to diminish and discuss your opinion, but don't give in. Let them know your feelings are valid and you won't accept some attitudes from them.
Related Reading: 

Communicating With Ex: 5 Rules to Keep in Mind
8. Build thick skin for hurtful statements
Heads up! A narcissistic ex-girlfriend will say all sorts of horrible things to you. They might use some things you told them in the past against you. Also, they will criticize you and make you feel small at every opportunity they get. But you know one way to deal with them, build a touch skin.
Of course, hurtful statements can affect your self-esteem. Still, showing a narcissist you are hurt only gives them more power over you. You can't afford to give them this autonomy. Although it's not easy, try not to break down in the presence of a narcissistic girlfriend or ex.
9. Resist talking about them to others
"My narcissistic girlfriend dumped me, so I am allowed to talk about them." Feeling the urge to rant to others when dealing with a narcissist is normal. However, the more you talk about them, the more you think about them. And the more you think about them, the angrier you become. Do you want a way out, don't talk about them.
While you can rant to a friend or close family member, don't extend it to your co-workers or strangers. Narcissists think the world revolves around them alone. Talking about them constantly validates that false assertion.
10.Seek a relationship therapist
A certified and tested way to deal with a narcissistic ex-girlfriend is to consult a relationship therapist. Therapists are often experienced and trained in dealing with relationship issues like narcissism. They can work with you to create lasting solutions to dealing with a narcissist or getting over a narcissistic ex-girlfriend.
Necessary steps to protect yourself from further abuse or manipulation
You only need a few strategies to ward off a narcissistic ex-girlfriend. In other cases, you may need more than some tips to deal with a narcissist. Thankfully, There are surefire ways to protect yourself from abuse or manipulation from a narcissist partner. Learn about them in the following steps:
1. Determine the kind of narcissist you are dealing with
Narcissism is a broad term that describes a range of behaviors. It is best to know your partner's type so that you can deal with them the best way. For example, some narcissists focus on manipulation and gaslighting as their weapons.
A grandiose narcissist wants attention and admiration from others, while a covert narcissist is mostly passive-aggressive and always moody. On the other hand, malignant narcissists exhibit criminal behavior like stealing or cheating. Knowing which one your partner is is your way out.
2. Distance yourself
If you want to enjoy your mental health and life, taking advanced measures to avoid a narcissist might be best. These include taking a leave of absence, quitting your job, or changing locations. While these actions seem extreme, it's worth the peace of mind you get when you can't see your narcissistic partner again. Also, you can block them on all social platforms.
3. Don't take things personally
Don't take it personally when a narcissist says something hurtful to you. The truth is narcissists don't realize you are a person with feelings and emotions. Notably, they don't understand the consequences of their actions.
Being emotional to a narcissist is like fighting with a wall; they don't understand how you feel. Ignoring their verbal and psychological abuse is best until you can escape it.
4. Don't argue with them
Arguing with a narcissist girlfriend or partner is pointless when they don't even realize what they are doing. Besides, the behaviors of a narcissist are intentional to exhibit a specific response like shouting back or arguing. When you do this, you give them the power to turn the argument against you.
They can call you a manipulator or use the word narcissist on you. That is a way to blame you and make you question yourself. Instead, remain calm and leave the scene as soon as possible.
5. Walk away
Many people think they can save their narcissistic partner or ex. Unfortunately, some narcissists don't need saving or help. If you feel setting boundaries, having a direct conversation, or being calm aren't helping, you should find a way to leave the environment.
For example, suppose a narcissist keeps violating your boundaries. In that case, you may excuse yourself by telling them you have an essential task.
In other situations, you might need to remove yourself from the relationship if it gets too toxic for your mental health. Ask yourself if it is worth it to continue hurting yourself through the narcissist daily. Alternatively, you should spend more time with people that understand you and uplift your mood.
FAQs
Here are some most asked questions related to how to deal with a narcissistic ex girlfriend.
How do narcissistic girlfriends act?
Narcissistic girlfriends often gaslight their partners or use silent treatment to retaliate during a fight. Also, they can employ other tricks like manipulation, shifting blames, not taking responsibility, rage, and other emotional abuse to devalue or demean you.
Do narcissistic ex-girlfriends come back?
Yes, they do. A narcissistic ex-girlfriend will keep returning to the relationship if you allow them. Even when their excess toxic behavior becomes overwhelming, and they leave in anger, you will be surprised they might return to continue their emotional abuse cycle.
Final thought
Relationships are full of issues, and narcissism is one of them. If you suspect you have a narcissistic ex-girlfriend, your first step to finding solutions is knowing how to deal with a narcissistic ex-girlfriend.
Fortunately, this guide offers logical strategies for dealing with a narcissistic ex-girlfriend. If you need further help, consult a relationship therapist or seek a support group that often provides ways of getting over a narcissistic ex-girlfriend.
Share this article on
Want to have a happier, healthier marriage?
If you feel disconnected or frustrated about the state of your marriage but want to avoid separation and/or divorce, the marriage.com course meant for married couples is an excellent resource to help you overcome the most challenging aspects of being married.
More On This Topic
You May Also Like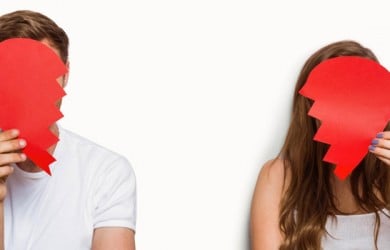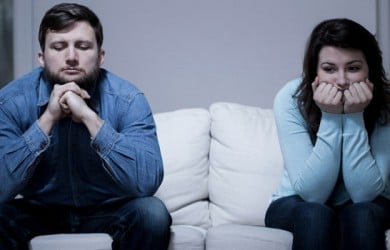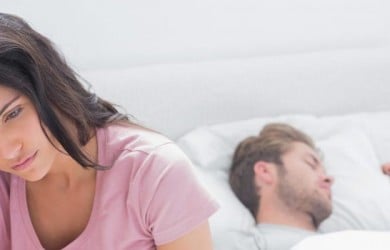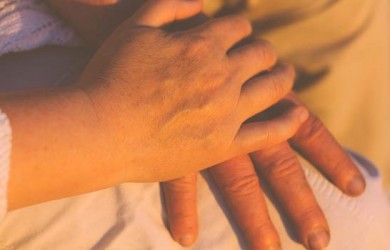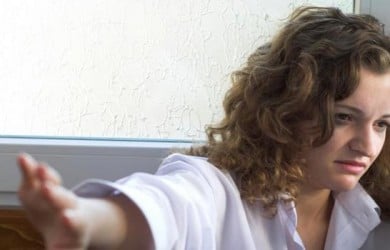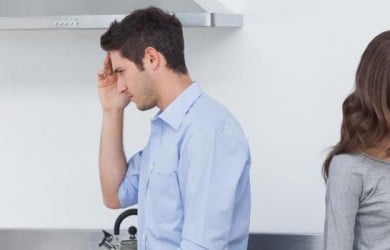 Popular Topics On Marriage Help