Is My Husband a Narcissist or Just Selfish?
Day after day, you see the real personality of the man you married.
While you might hate some of his quirks and habits, they are still tolerable and, at times, a sign that you really love each other because he can literally be himself when you are together.
However, when you begin to see traits like extreme jealousy, lies, and pretentions, you begin to question the person you just married.
Is my husband a narcissist or just selfish? How can you even tell?
Traits of a narcissist
We're all familiar with how a person can be selfish just by the word itself, but a narcissist is something different.
Don't base your conclusions on just a few traits but rather as a whole because we're talking about a personality disorder.
NPD stands for narcissistic personality disorder, not a trait that you can just use to tag anyone you see exhibiting only a few signs.
There is a lot more to NPD than just the love of a grand life and being self-absorbed.
To get a glimpse, here are some of the traits that you will find from your husband if he suffers from NPD.
He will and can turn every conversation to him.

Expects you as his wife to only focus on him and no one else so you can meet his every demand and emotional need

Doesn't show care about how he depreciates you as a person

Implies that he is the only one who knows what is best for you and will discourage you from making your own decisions

A narcissist husband will focus on blaming you or other people rather than taking responsibility.

Expects you to be there whenever he needs you. No reasons and no excuses

Doesn't see that you have your own needs too because he is overly involved with his own world

Wants to be the center of attention and will do everything to have it – even if it means he has to belittle you or his children

He will never admit a mistake and will just divert the issue to you. Basically, he is closed-minded and will never accept any form of criticism.

At his age, he can still throw tantrums when he doesn't get what he wants.

Lives with the mindset that he is better than everyone else

He can be extremely charming and may seem so perfect with other people. Will show a different personality to prove he is a catch.
Why is it so hard to tell?
It will be a challenge to tell 'is he a narcissist or just selfish' because of misinformation.
If you are not familiar with the difference of a narcissist and a selfish person, they would really look like the same signs because selfishness is always present in a person who has NPD but a selfish person won't have the traits of someone who has NPD.
We can list down the most common differences between the two so as to give you an idea of how they differ from each other, and from there, you'll have an impression.
Narcissist vs. selfish
Is my husband a narcissist or just selfish? To answer that, we've gathered the subtle but distinct differences between the characteristics of a selfish husband and a narcissistic husband
A narcissist's mood will depend on other people, while a self-centered husband won't have to depend on other people's constant approval to feel happy.
A narcissist wants to feel superior but feeds on constant praise while a

selfish husband

thinks of what he can do for himself and won't feed on constant praise.
A narcissist will never feel empathy for others no matter how cruel he can be – there won't be any guilt feeling while a

selfish spouse

can still feel guilt and empathy.
A narcissist feels entitled and superior, and that's it, and he'll make it clear that he won't and will never deal with people who he thinks are lesser than him. A

selfish husband

can still love and feel genuine feelings for other people, even if they want to be the center of attention.

A narcissist won't feel any remorse even with their children or spouses. They would do what they think is necessary to control and manipulate the people around them, while someone who is self-centered can live like any other husband or father who cares for his family.

When your husband is selfish, he will be jealous because of the love that he has for you, and he wants to keep you all by himself and might even exert genuine efforts to compete. A

narcissist wants you

to be with him so he can control you like a puppet and will never allow any other person to be better than him and will consider them as a threat. It's not about love; rather, it's about his superiority and how he wants to control.

Being selfish is just a trait with minimal signs and cannot even be comparable at how a narcissist thinks because a person with NPD cannot truly care and love someone other than themselves. A person who is selfish can easily be changed with little therapy and can truly love and care for their family.

A selfish partner can do things to shine on their own but will not crush the people around him. He doesn't need to constantly abuse the people around him to get what he wants. A narcissist has this need to belittle and strip you of your own self-worth just to feel more powerful.
Also watch: 5 ways to manage a Narcissistic relationship.
One of the reasons why we do our very best to know if we married a narcissist or a self-absorbed husband is to help make things better and if there is a chance for a better relationship – wouldn't we all take it?
So if you are someone who wants to answer the question "Is my husband a narcissist or just selfish?" then start from the difference between the two, and once you're done, try to seek help.
A good therapist or counselor can significantly help you in determining what steps you should take in dealing with a husband who suffers from NPD, and from there, you should be ready to face the truth of how to deal with a narcissistic husband.
Share this article on
Want to have a happier, healthier marriage?
If you feel disconnected or frustrated about the state of your marriage but want to avoid separation and/or divorce, the marriage.com course meant for married couples is an excellent resource to help you overcome the most challenging aspects of being married.
More On This Topic
You May Also Like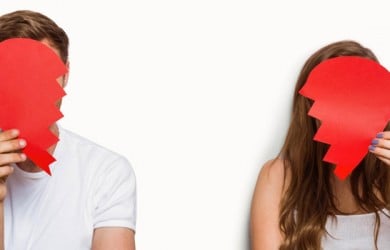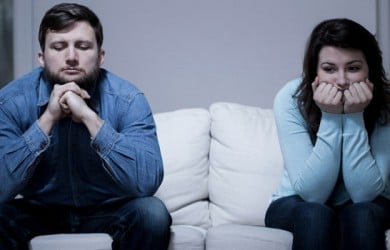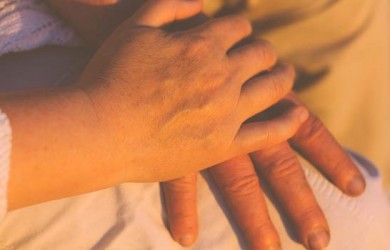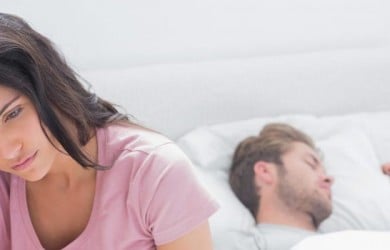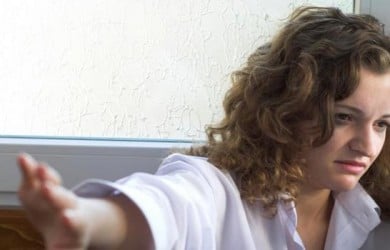 Popular Topics On Marriage Help