Falling In Love and Dating Someone With ADHD
"You can't choose who you fall in love with".
It's true, you just fall in love with the person even if they don't quite fall into the list of your ideal qualities for a partner. Funny how love can present us with challenges that will test not just our love but also our ways into dealing with different personalities.
Dating someone with ADHD may not be as uncommon as you think. Sometimes, there can be many signs that are already showing but aren't really enough for us to understand yet, thus making it hard for us to deal with our partners.
Understanding how to deal with someone with ADHD will help not just your relationship but also the person you love.
What is ADHD?
Attention deficit hyperactivity disorder (ADHD) is a type of mental disorder and is mostly diagnosed in male children but female kids can have it too.
In fact, ADHD is the most common mental disorder, in children to date. Children with ADHD will show signs like being hyperactive and unable to control their impulses and will continue as they grow older.
Growing old with ADHD is not that easy as it will present them with challenges such as:
Forgetfulness

Trouble controlling emotions

Being impulsive

Susceptible to substance abuse or addiction

Depression

Relationship problems and issues

Being unorganized

Procrastination

Can easily be frustrated

Chronic boredom

Anxiety

Low self-esteem

Problems at work

Trouble concentrating when reading

Mood swings
ADHD cannot be prevented or cured but it can definitely be managed with therapy, medication, and support from their loved ones.
Relationship with someone who has ADHD
After seeing signs in your partner and realizing that you're dating someone with ADHD, it can be quite scary at first, especially when you're not ready or familiar with dating a person with ADHD.
You just don't realize that and tell yourself that "my girlfriend has ADHD" and you seek treatment immediately not unless your partner knows that they already have it. Most of the time, signs present themselves gradually within the relationship, making it hard to pinpoint that dating a woman with ADHD.
To understand, we also need to have an idea of how dating someone with ADHD and anxiety can affect your relationship.
Not paying attention
This may be one of the signs that you may notice but is hard to categorize because there can be many reasons why your partner is not paying attention, right?
You may find that dating a guy with ADHD can be frustrating as he won't pay attention when you're talking especially when it comes to important issues with your relationship. As a spouse or partner, you may feel that you're feeling neglected.
Being forgetful
If you're dating someone with ADHD, then expect lots of dates and important things to be forgotten even if your partner is already trying their best to pay attention, they may later end up forgetting those important details but it's not like they do this on purpose.
Emotional outbursts
Yet another sign that can be another underlying problem for some are those emotional outbursts. This may be ADHD or anger management.
Emotional outbursts are common if you have been dating an ADHD girlfriend or boyfriend. It can be a challenge to contain their emotions and can easily be triggered with the smallest issues.
Not being organized
If you are someone who loves being organized, then this is yet another challenge in your relationship.
Dating a girl with ADHD can come off as frustrating especially when she is not being organized with everything, especially her personal belongings. This can also present problems not just at home but at work as well.
Being impulsive
It's hard dating someone with ADHD because they are impulsive.
From making decisions to budgeting and even how they communicate. Someone who would just buy something without thinking can definitely cause problems in your finances as well as someone who would talk or comment without analyzing the impact it will have and how it can get you in trouble.
Underlying signs for other problems
Dating someone with ADHD can also mean you're dating someone with DID.
There are instances where the signs you're seeing might present themselves as ADHD but is actually DID or Dissociative Identity Disorder. This can be alarming because this is a whole different mental disorder which needs to be addressed.
Tips for those who are dating someone with ADHD
Is it really possible to know how to date someone with ADHD? The answer is yes.
Knowing that the person you love has ADHD shouldn't change how you feel about them. In fact, this is your chance to show this person that you will be there for them through thick or thin.
If you are seeing these signs. It's time to address the issue with the help of these tips for dating someone with ADHD.
Learn and understand ADHD
Once you've confirmed that it's ADHD, then it's time to get educated about the disorder.
Learn everything you can about it because you are the best person who can help your partner. It will take time and patience but if we love someone, we'd do our best, right?
Seek professional help
Once you've talked with your partner, ask them to seek professional help and clarify that this doesn't mean that they are useless or sick. It just means that this is the help that they need to be more efficient.
Be patient and empathize
The challenges will not end with therapy.
There will be more to come and this is a part of dating someone who has this condition. Yes, you may say that you didn't sign up for this but so did he, right? Do your best and remember that this is something that you will have to work on.
Dating someone with ADHD will never be easy but it's manageable. Being someone who would be there to help and love a person with this disorder isn't just a blessing but a treasure as well.
Who wouldn't feel lucky to have someone like you?
Share this article on
Want to have a happier, healthier marriage?
If you feel disconnected or frustrated about the state of your marriage but want to avoid separation and/or divorce, the marriage.com course meant for married couples is an excellent resource to help you overcome the most challenging aspects of being married.
Learn More On This Topic
You May Also Like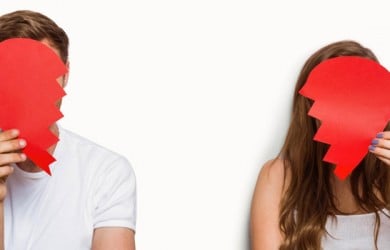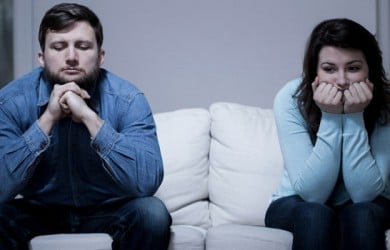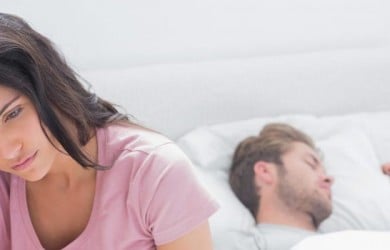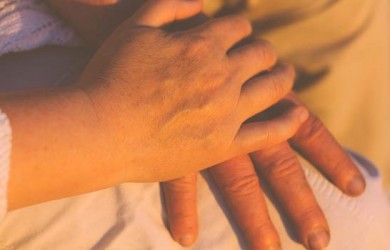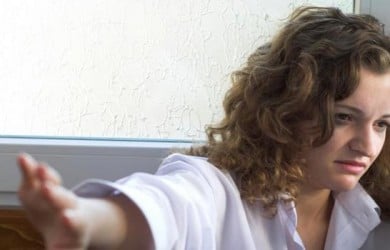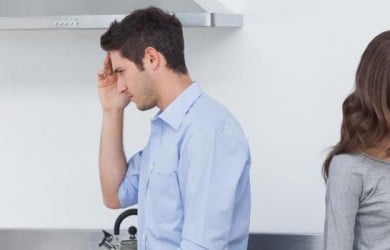 Popular Topics On Marriage Help