Emotional Intelligence Leadership the Key to Marital Success
Emotion is not the first thing that comes to mind when we think about leadership and leadership is not the first thing that comes to mind when we consider marriage.
We've been taught that leadership is either brawn or brains; that one is only a great leader if they show aptitude in intellect or mastery of their craft. However, recent psychological studies show that the heart is just as important as brawn and brain when it comes to leading a team.
We are also taught that marriage is focused on love, and that alone will see a marriage through the trials and tribulations in life when we all know that marriage requires a lot of work and personal effort.
Emotional intelligence leadership is a showcase of mastery of a leader's own and others' emotions it can produce extraordinary results in the workplace and has saved many marriages!
So, what is emotional intelligence? And how does a person build it?
What is Emotional Intelligence?
Emotional Intelligence (EI) or Emotional Quotient (EQ) is a brainchild of researchers, Peter Salovey and John Mayer (not the singer). These two researchers provided us with the definition of the term as our ability to process our own and other's emotions. They extended this definition to include our ability to use this information to guide our thinking and behavior as well.
How do you Build Emotional Intelligence?
Emotional intelligence is the mastery of handling emotions, a skill that is learnable through practice.
According to an article written by Preston Ni, you can work on the following strategies to enhance your overall emotional intelligence:
Learn how to manage stress

Build resilience

Choose to become proactive rather than reactive

Learn to express emotions in close and intimate relationships

Learn to be assertive and knowing which emotion is appropriate depending on a situation

Reduce negative emotions and thoughts
Emotional intelligence leadership
Pioneers Salovey, Mayer, and Caruso saw the importance of a leader with a mastery of emotional intelligence in leading a team to success.
They proposed that to be effective. Leaders should be able to demonstrate their adept when it comes to using the skills of emotional intelligence in the context of leadership.
But the same principles can be applied in marriage too.
When you identify these skills and apply them to your marriage, you can create magic because you can ensure that you face and work through problems and challenges together and understand how to support your spouse emotionally and vice versa which will ensure that you'll both stay strong together.
The skills we mention are:
Identification of emotions

Utilizing emotions

Understanding emotions

Managing emotions
These skills can be demonstrated in the following ways:
Identification of emotions
Emotionally intelligent leaders (and spouses) are good at reading people. They also know that being emotionally intelligent allows them to glean more information about the emotional state of their spouse, team or anybody else they are relating with.
Through emotional intelligence leadership and awareness, spouses can pay attention to the things that are often unsaid. For example, they can identify a when and even why their spouse might be struggling with something, or having at a tough time, and they can encourage their spouse to talk, and help them find a solution to their problem.
Even if the problem involves them – because they are emotionally intelligent enough to understand that these things can happen and they require attention and resolution to keep a marriage happy.
This strategy is also influential when it comes to making decisions.
Displaying the skill of reading people through emotional intelligence leadership in a marriage, makes it easier for you and your spouse to open about their ideas without the feeling of being misunderstood.
The utilization of emotions
When a spouse demonstrates emotional intelligent leadership, they are not only aware of the information that emotions present, but they are also able to harness the power of emotions instead of resorting to repression or suppression or any other control dramas that can occur in a close relationship such as marriage.
For example, a Husband or Wife (or both) can lead their family to success and happy times through being emotionally aware of the whole families needs and teaching their children emotional intelligence too.
Understanding emotions
Not everyone can empathize and sympathize, hence, the ability to experience and express these two are skills of an emotionally intelligent leader and are particularly beneficial when it comes to close relationships such as marriage.
The saying 'familiarity breeds contempt' is very true but if you are emotionally intelligent, then you will be able to identify when such contempt has crept into your marriage and kick it to the curb which will prevent further problems from breeding.
The management of emotions
Losing your cool frequently is not a good indicator of an emotionally intelligent leader.
Exploding anger over a problem or mistake is also not a good indicator of an emotionally intelligent leader, and it's not conducive to a happy and peaceful marriage!
Repressed emotions often occur because of the common misconception that an emotionally intelligent leader can suppress such feelings.
Suppression is counterproductive, and an emotionally intelligent leader will realize that.
Instead, an emotionally intelligent leader will think clearly at the onset of these emotions. They will recognize that these feelings will pass and are more focused on dealing with the problem at hand.
Instead of saying "I am furious at the comment, or mistake that my spouse made," the emotionally intelligent leader would say, "This situation is infuriating. But, what can we do to address this and turn the negative to a positive?"
In the said example, the emotionally intelligent spouse recognizes their infuriating feelings towards the mistake, but moves past it and quickly asks and looks for a solution.
Emotion can be a powerful tool in marriage, after all, it's built on it.
But through emotional intelligence leadership, the ability to identify emotions, to harness its power in productive ways, to understand it, and to manage it plays a huge part in successfully maintaining a happy and balanced marriage.
Share this article on
Want to have a happier, healthier marriage?
If you feel disconnected or frustrated about the state of your marriage but want to avoid separation and/or divorce, the marriage.com course meant for married couples is an excellent resource to help you overcome the most challenging aspects of being married.
Learn More On This Topic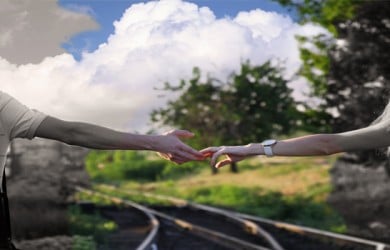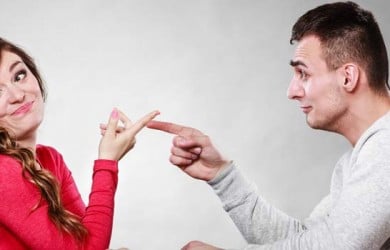 You May Also Like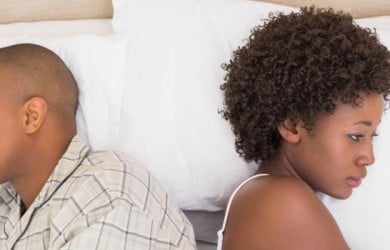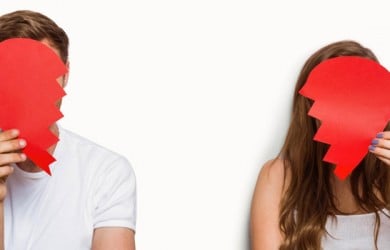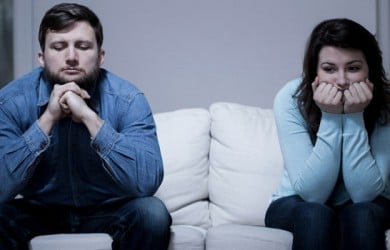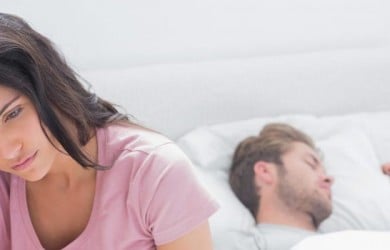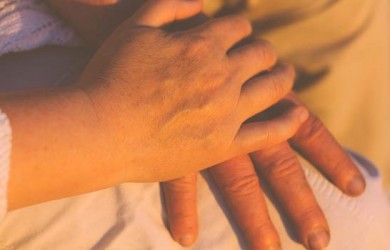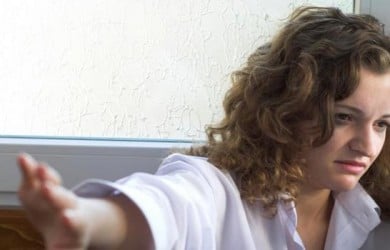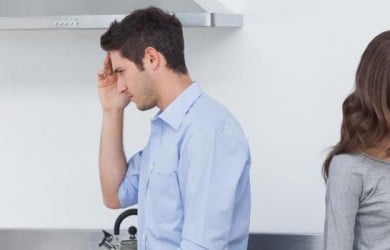 Popular Topics On Marriage Help