Understanding the Different Effects of Being Married to a Narcissist
Do you feel like you are trapped in a marriage where your spouse controls, belittles you, treats you like a robot, and manipulates you?
If you do, you might be married to a narcissist and as hard as it may seem, this may be something that you need to face. We may think that because we love someone, it's just okay to tolerate some of their bad traits until it goes out of hand.
Are you aware of the drastic effects of being married to a narcissist? If not, you might already be seeing the effects of abuse without even knowing it. Loving your spouse is ideal but there is also a limit to everything that we are willing to sacrifice.
Narcissistic marriage – Why stay?
We've seen so many warning signs and even counseling guides on how it is very unhealthy to stay being married to a narcissist yet there are still so many people who choose to stay with their narcissistic spouses – it doesn't make any sense right?
Here are just some of the top reasons why despite all the effects of being married to a narcissist, some spouses choose to hold on.
They vowed to love unconditionally and seeing how their spouses turn out to be a narcissist is just one of the tests that they think they can endure. They firmly believe that

love conquers

all.

They empathize and they have the need to care for their toxic spouses. It shows that one can feel the need to help their spouse get through this tough phase of their lives so holding on is their way to support their spouses.

Most of the spouses who would still choose to stay with their narcissistic spouses believe that nobody is perfect and soon enough, everything will be alright.

Lastly, they think that they will no longer find another person to love them. Being unsure of their future makes some people stay in an unhealthy relationship even if it hurts.
Effects of being married to a narcissist
If you have chosen to stay by your narcissist spouse's side, it's just normal to suffer the effects of being married to a narcissist. No matter how strong you think you are, there is always something that will change.
Trapped and manipulated
Over time, you'd feel trapped in a marriage where you have no right to say what you want to say or do what you want. A marriage where only one person is allowed to decide is a marriage full of manipulation.
Every single aspect of the marriage is all about your spouse and a single thing that you want to do for yourself will become an issue of being selfish. If you try to compromise, you'll end up having an argument and you've got it right, it'll get worse over the years.
Undervalued and belittled
No matter how much you try to understand or appreciate your partner, don't expect to have anything in return. That's now how a narcissist works, he or she doesn't know how to empathize or appreciate. What you can expect is to feel belittled and undervalued because no matter what you do, there will always be something wrong.
If you try to get a job for yourself or if you try to propose a project that'll be a sure hit, expect your narcissist spouse to oppose your ideas.
You can expect lots of discouragement and to be ridiculed because no matter how much you do it correctly, a narcissist will only see the wrong side of things because you can never be better than a narcissist – never.
Abused and hurt
When all your efforts have been put to waste and all your hard work disregarded, you'll end up hurt and lonely. Over time, it will feel like you're just living because your breathing and every day you are with a narcissistic spouse, you tend to feel more sad and empty inside.
There can also be many cases where abuse is present. From verbal abuse to emotional and physical abuse – you are sure to experience this because it's one of the most common effects of being married to a narcissist.
A life of abuse is never what we have in mind when we got married but with a narcissist, it's an everyday life to hear hurtful words of discouragement and hate from the one person who should be your companion.
Scared and uncertain
Lastly, the greatest effect that narcissists can impose is fear and uncertainty.
With all the words you've been hearing from your spouse to all the belittling comments that they feed you every day; you'll feel worthless, scared, and uncertain. In time, you can't even be sure of your own capabilities and you start to be dependent to your narcissistic spouse – which is what they want because reality is, they do this to gain full control over you.
As long as you don't realize that you can escape this life, then your narcissist spouse has the upper hand.
Is there a chance for a new life?
Life after divorce from a narcissist and a life to recover from all these effects not just physically but also emotionally and psychologically is possible. It's a challenge that you need to take and a process to endure. Just think about it as training for a better life instead of being confined in a marriage that is toxic and draining.
Even with all the warning signs, it's still normal for some spouses to stay by their narcissistic partners but when the time comes that the effects of being married to a narcissist have taken a toll — know that there's no turning back.
When you still have that little hope that you can bounce back to life then this is the sign that you have to break free. Plan and start thinking about how you can move on without your spouse. Don't ever forget to ask for help because you'll need all the help that you can get. Take action and live the life that you really want — you deserve it.
Share this article on
Want to have a happier, healthier marriage?
If you feel disconnected or frustrated about the state of your marriage but want to avoid separation and/or divorce, the marriage.com course meant for married couples is an excellent resource to help you overcome the most challenging aspects of being married.
Learn More On This Topic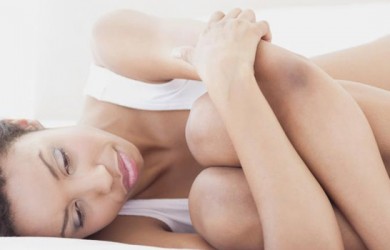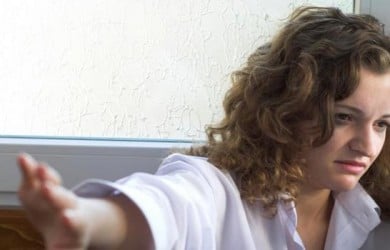 You May Also Like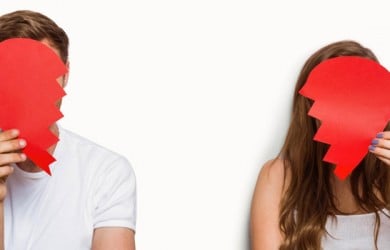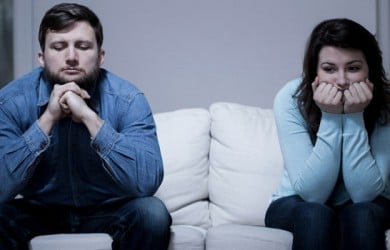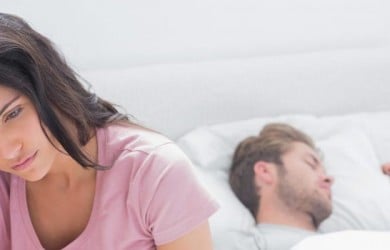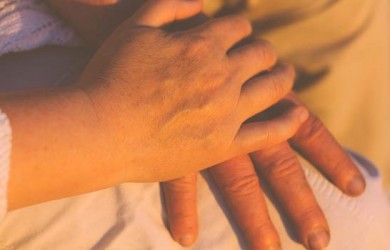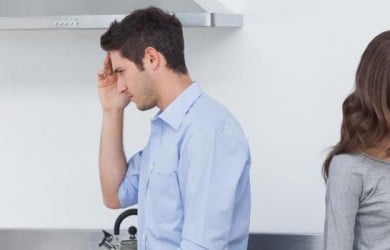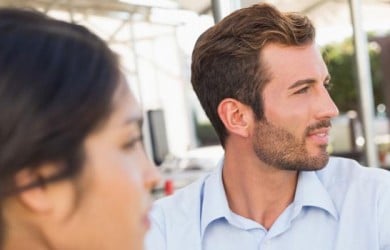 Popular Topics On Marriage Help