Denial Stage of Grief: Signs and How to cope
The denial stage of grief is the first of the five stages described by the late Swiss-American psychiatrist Elisabeth Kübler-Ross in her book titled "On death and dying." But denial is not only restricted to losing a loved one; you can see it in everyday scenarios.
You might forget your phone in a taxi and desperately search your two jeans pockets as if expecting the device to materialize out of thin air.
More often than not, you find yourself muttering the words "I can't believe it," but it is not that you can't believe it. You are just choosing not to, and there is denial.
First of five grieving stages? What are the other four, you might ask? Let's find out.
5 stages of grief
The five grieving steps are the tools that we subconsciously employ to manage grief. It is important to note that there is no fixed timeline as people experience them in a unique order.
But being aware of these grieving stages eases the challenge of coping with grief.
These stages are:
1. Denial
The denial stage of grief is there to protect you. It acts like a buffer between yourself and the devastating news. It allows you to gradually internalize the information in a way that the shock and aftershock of the sad event would not cripple your day-to-day.
Not accepting this reality that you have been thrown into against your will and often without preparation is denial in grief.
2. Anger
There is only as much and as long that you can keep your emotions locked away for. Sometimes the sheer magnitude of the loss would cause the facade to break and occasionally present itself as misplaced and undirected anger.
Some people might blame themselves for what happened and begin to point accusatory fingers around, desperately looking for a vent to release all the pent-up anger.
If you are around such a person, you must recognize the situation and ensure not to compound it.
Related Reading: 

10 Most Effective Ways On How to Control Anger in a Relationship
Watch this video on how best to manage and soothe someone who is angry.
3. Bargaining
Bargaining is a last-ditch attempt to put off acceptance. People in this stage attempt to stave off the cause of the grief in less dire scenarios.
This is most prevalent with people who are or have friends or family that are terminally ill. They often wonder what they can give in return for more time.
You often hear them make statements like "what I would give to have more time" or "if I could trade my own life for more time with …"
Bargaining feels like a temporary truce to quell fears and negotiate the emotional imbalance that has come about by the news or event.
4. Depression
The depressive stage is often the most prominent. It feels as if you never get out of it. This is usually because of the hopelessness that sets in.
Knowing that bargaining, being angry, or denying the situation has little to no effect often leaves people very little choice but to withdraw to their shells.
Depression, in a way, is a form of acceptance.
In this stage, people realize there's not much they can do to rectify the situation and become overwhelmed with sadness. They no longer see the need to have hope for the future; they are overrun with despair and shun any social contact.
The following are some tips to manage the situation if you find yourself involved or in a relationship with someone in the depressive stage.
5. Acceptance
Acceptance is simply coming to terms with the situation. This is what it is, and nothing can be done about it. But instead of falling into sadness like in the depressive stage, they find a reason for new life. They look for reasons to be optimistic about the situation.
In cases where a loved one is lost, you often see people deciding to live better lives in their honor. If it is the case of terminal illness, people might make pacts to live impactful lives for the remainder of the time they have left.
However, one thing acceptance is NOT is being okay. The hurt does not magically disappear, nor does it become painless. It is just accepting and adjusting to a new reality; this is how things will be from now on, and making the best of it.
Related Reading: 

Developing Acceptance Skills in a Relationship
What is the denial stage of grief?
Denial is the first stage of grief, but what exactly is it?
Look at it this way. Imagine you are on the highway going 60 miles an hour and are met with a bump on the road. Without a shock absorber, you will have the shock course through your body with serious pain.
But with a shock absorber, you can take the bump in the motion and, at least for that moment, keep going.
Denial in grief is like that shock absorber, but for your mind.
It is there to ensure nothing snaps and that you give yourself ample time to process what is happening.
But, however painful it might be, you still need to snap out of it. Remember that, ultimately, the goal is acceptance. Just like your vehicle would eventually break down if you keep hitting those bumps, so would your mind if you do not come face to face with reality.
However, this is easier said than done. You might want to consider marital therapy to get out of that bad place if you have lost a partner.
What is an example of denial in grief?
Just like there are many stages of grief, you can argue there are stages of grief denial. People would go to different lengths to mask their grief, and some of these ways are as follows:
Speaking in the present tense
One of the most common examples of denial in grief is when people refuse to discuss a person they have lost in the past tense. They enter and sustain conversations about the person as if they were still here.
Sometimes you might catch them having full-on conversations with people they lost. Doing this makes the situation less real, and they can suppress negative emotions surrounding the event.
Refusing to talk about your loved one
Other people just won't talk about them or the event that led to the loss. You can not get them to spill or squeal, and they would employ every tactic possible to get out of the conversation.
This is because their mind has recognized the discussion and everything surrounding it as a trigger. It then works overtime to filter this out to ensure that it maintains the calm it has produced as a result of the denial.
Related Reading: 

15 Ways on How to Start a Romantic Conversation With Your Loved Ones
Creating fictitious or made-up scenarios
This is when people who are grieving create an alternate reality that they completely buy into. It can be one where the sad event did not happen at all or where it happened, and their loved one came out of it unscathed.
This is not just playing make-believe; they are convinced of these scenarios they think up, and it becomes their new de facto reality until they are ready to consider acceptance.
Signs of the denial stage of grief
Some people express their denial in subtle ways and forms, easily fooling others and, in some cases, themselves. The following are signs of denial in grief to look out for:
The most clearcut sign you can hope for is that they are usually numbed out. It almost feels like everything rolls over them, and they are impervious to bad news. Every update, good or bad, is taken in its stride, unaffected by it completely, almost as if they already anticipated the news.
You might often see them walking and moping around. They can be lost in thoughts, be carried away at the moment, and sometimes unsure of where they are. If someone constantly gets lost in their stares and zone out of conversations, they might be exhibiting a sign of denial in grief.
Related Reading: 

5 Things to Do if You Are Confused in a Relationship
Increased level of inactivity
One sign that could alert you is that they would no longer derive joy in the things they once enjoyed. An example would be someone who loved to exercise and now sits at home as time flies, and could be as subtle as a writer experiencing writer's block.
On the flip side, you might see some people that would become hyperactive. They would move swiftly from activity to activity, taking on more responsibility than usual. The idea is to keep themselves busy and occupied so they cannot think about the events that led to or caused the loss.
Another signal people in the denial stage of grief show is that they often put themselves second. You might see them prioritizing other people's affairs while theirs take the back seat.
People who do this often blame themselves for the loss and overcompensate by taking care of others to ensure the sad event never repeats itself.
Other times, people might look for comfort at the bottom of a bottle and solicit other substances to make the pain bearable. This, especially when the person is not ordinarily a user, impairs their judgment, making it near impossible to think about the loss.
Related Reading: 

8 Different Types of Abuse in a Relationship
How to cope with the denial stage of grief
It is essential not to get carried away with the denial stage of grief. After all, it is only a stage, and you are supposed to move on toward acceptance. The following are ways you can cope with the denial and slowly accept reality.
It is almost poetic that the first step towards accepting the loss is accepting you are in denial. Nothing can get through to you regarding healing from the loss if you cannot accept the loss in the first place.
When you are getting carried away, remind yourself. When you lose concentration, reorient yourself and, very importantly, focus on yourself. No more running away; the sooner you accept it, the sooner you can heal.
Related Reading: 

15 Ways on How to Accept and Move on From a Relationship
One thing common in most cases is that people often find a reason or the other to blame themselves. They think if they have done something, said something, or got involved somehow. The outcome would have been different.
But there's no way to know this or any other thing besides what happened for certain. Everyone makes their own choices, and there's nothing we can do about it. It is important to keep this in mind to prevent any form of self-blame.
Related Reading: 

15 Ways on How to Stop Finding Fault in Relationship
You should consider seeking professional help or just talking to somebody. Anybody ready to listen and whose opinion you take seriously would be ideal. Be vulnerable, let it all out, and confront all your fears.
Just talking about everything that has led up to that moment would force you to confront and accept reality.
Commonly asked questions
Check out these questions about the denial stage of grief:
What to say to people who are in denial?
It might feel like nothing can be said, and it will have little to no effect, but we must try.
A rookie mistake would be focusing too much on what you have to say and not listening. The most important thing is you want them to feel safe, and they can only do that when they can let it all out without being periodically interrupted.
Once they have gotten comfortable, let them know you are there for them. Don't get carried away trying to "cure" them. Understand it might and should take time and give it all the time it needs.
You mustn't force things out of them, continually reassure them that you are willing to go at their pace and it will be fine.
What is the hardest stage of grief?
What is considered the hardest stage differs from person to person. Most people posit the depressive stage to be the hardest of them because it many times lasts the longest. Also, It can resurface, coupled with the hopelessness that comes with it.
Takeaway
There is no nice way to say it; grief is grief.
It brings the strongest to their knees and is a perfectly human reaction. It shows how much these people or things we have lost impacted us and how we would be eternally grateful.
It is not something to be ashamed of but rather something to embrace. But not at a personal cost. We should endeavor to live our days in ways that will please the people we have lost, if not for us, for them.
Share this article on
Want to have a happier, healthier marriage?
If you feel disconnected or frustrated about the state of your marriage but want to avoid separation and/or divorce, the marriage.com course meant for married couples is an excellent resource to help you overcome the most challenging aspects of being married.
More On This Topic
You May Also Like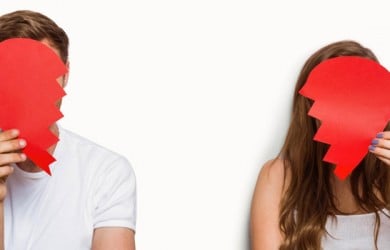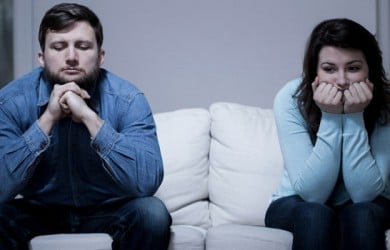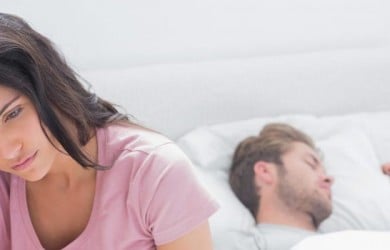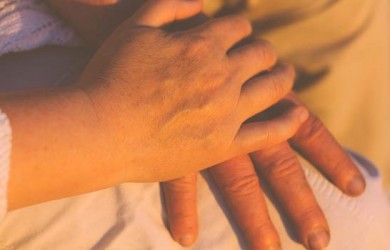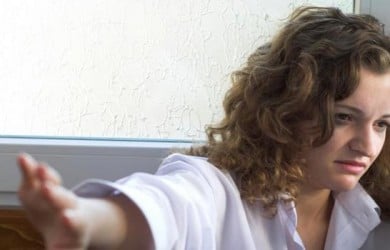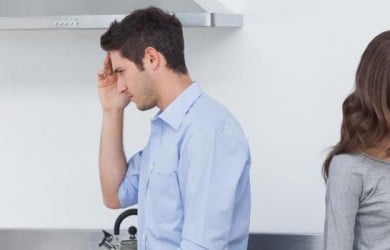 Popular Topics On Marriage Help