Don't Miss These Blind Spots in Dating a Narcissist
We've all had dating partners who always bragged about themselves and the many feats that they have accomplished in their lives, but what happens when things go a little bit too far with the bragging?
There is a difference between having a healthy normal type of narcissism and having a narcissistic personality disorder.
The Mayo Clinic outlines narcissistic personality disorder (NDP) as "a mental condition in which people have an inflated sense of their own importance, a deep need for excessive attention and admiration, troubled relationships, and a lack of empathy for others."
The Diagnostic and Statistical Manual of Mental Disorders estimates that somewhere between 0.5 and 1 percent of the general population of the world suffers from the narcissistic personality disorder, the vast majority of afflicted people being male.
The word narcissist comes from an ancient Greek myth
In it, a young Laconian hunter bearing the name Narcissus was punished by the goddess Nemesis for his disdainful behavior.
When Narcissus was in the forest, a mountain nymph called Echo noticed his beauty and approached him, but he immediately expelled her away from him. Heartbroken, the nymph started to wither, until only an echo remained of her.
When the goddess Nemesis saw this, she decided to lure Narcissus to a pond when he was hunting one day. He fell in love with his own reflection in the pond and turned into a white flower.
Dealing with narcissists is hard work, and it's best to know one before you get entangled too much in a relationship with them.
In the initial phases of your relationship, their character might seem to be alluring and romantic, but that doesn't come without a catch.
Although there are ways to cope with them and strategies to make them cooperate with you, we'll be speaking only about the prevailing problems that you face when you deal with a person who is suffering from narcissism.
They never stop talking about themselves
The only subject that is on the table when dealing with narcissists is their own character.
If you are dating a narcissist, you will notice that they never stop talking about themselves, about how great they are, how nice they dress, what they had for lunch etc.
They always try to dominate the conversation, and generally, speak about themselves in a very grandiose and exaggerated manner to intentionally overthrow the other.
They're shady
Most narcissists tend to show off as attracting and alluring partners, especially when you hook up with them and try to win you over.
Because of their disorder, they use romanticism and flirtations to get what they want from their partners. These are only tools for them to gain even more attention and to use other people for their own benefit.
They feel entitled to everything around them
If you are dating a narcissist, you will see all the world revolves around them.
Narcissists always expect others to treat them a degree more than they should. Try to pay attention to how your dating partner is treating the waiters in the restaurant you are or the bartender. If you see them acting like they're the kings of the world with others, get ready to experience that feeling yourself.
They can't stand rejections
People who are suffering from narcissistic personality disorder can't stand to be rejected and react very negatively when this happens to them.
If your partner is a narcissist, you may have noticed that when you don't give them what they want they give you the silent treatment, calculate their emotional distance from you, or ridicule you.
Everyone around them is inferior
A prevailing trait of pathological narcissists is their constant need to put others down to boost their own superiority over them.
When dating narcissists, you may want to take into account that besides the romantic coercion that they try to entice upon you the first time that you meet, they might also make improper passive-aggressive jokes about your family background, your lifestyle, your clothes etc.
Normal narcissism is okay
There's nothing wrong in sharing with others our feats and accomplishments in a healthy and relative manner. The human spirit needs admiration and care because it helps us function every day and to strive for newer heights and accomplishments. If you feel that your partner is suffering from pathological narcissism, try to talk with them and get them professional help.
Share this article on
Want to have a happier, healthier marriage?
If you feel disconnected or frustrated about the state of your marriage but want to avoid separation and/or divorce, the marriage.com course meant for married couples is an excellent resource to help you overcome the most challenging aspects of being married.
More On This Topic
You May Also Like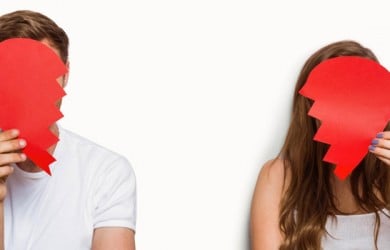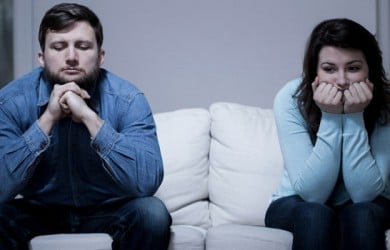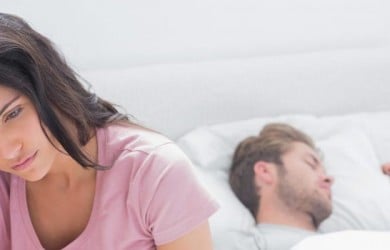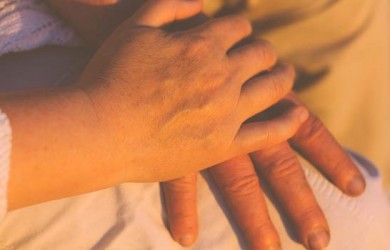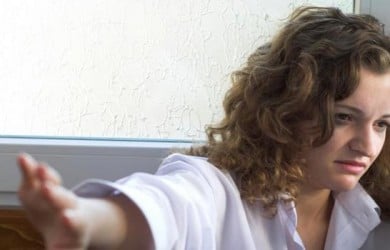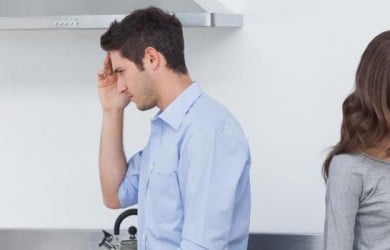 Popular Topics On Marriage Help