6 Signs of Dating a Narcissist Men
Being in a relationship is fun and lovely, but if you are with the wrong guy, things might not be rosy the way you think. If you are dating a narcissist, you might have to face some tough challenges.
Although you might overlook his narcissistic traits for a couple of weeks or months, in the long run, you will understand the reality of who he is and then get frustrated and disappointed. Unfortunately, the most difficult person to date will be somebody with narcissistic behaviors.
Yes, a narcissist is the worst type of guy to date. Here's what narcissist men are all about and possible signs that you are dating a narcissist man.
According to Google, a narcissist is defined as "a person who has an excessive interest in or admiration of themselves, narcissists who think the world revolves around them". But, there is more to a narcissistic relationship.
A narcissist will want everything to revolve around him. He will want to be the centrepiece in the relationship.
Now, are you left with the daunting question – am I dating a narcissist?
The following are discussed some of the glaring characteristics of a narcissist. These typical signs and symptoms of a narcissist can help you identify if you are dating a man with a narcissistic personality disorder.
1. He feels superior
A relationship is all about equality and love, but in a typical narcissistic relationship pattern, a narcissist man feels he is the Alpha and the only king in the relationship.
He makes you feel irrelevant by putting himself above you and everything else about you. They feel entitled to receive some sort of soothing concern and compensation for being with you.
Relationships with narcissists can be daunting. They feel they even have the right to hurt you or demand apologies to "make things even."
2. Lack of responsibility
It is known that narcissist wants to be in control, but they never take responsibility. The narcissist never owns up to their own mistakes or inactions. They always find a way of blaming it on someone else.
They don't account for anything that 'done; instead, they blame you or circumstances for what happened.
Most often, however, the narcissist blames the one person who is the most emotionally close, most committed, loyal, and loving in his life— which is most likely to be you.
Narcissists feel you are the safest person to blame because you are least likely to leave or reject him.
3. Lack of empathy
If you are dating a narcissist, you will realize that the man shows no concern or pity for you or things revolving around you.
A narcissist may prove sweet at first, but his actual color will surface. You will look tired and down, yet a narcissist will stress you.
Narcissists are not gifted with the ability to empathize with others. They tend to be very self-serving in their actions. They are also rarely apologetic, remorseful, or guilty.
Dealing with a narcissist can be nerve-racking. Despite putting your honest efforts, it is likely for a narcissist to be satisfied with your gestures. Eventually, you will feel completely drained out.
4. Pretentious and manipulative
A narcissist has the tendencies to pretend and maneuver their ways.
They often pretend to be who they are not. Narcissists are commonly known to play many different characters. They can change who they are from person to person.
It wouldn't be wrong if narcissists are recognized as the best actors in the world. Indeed they can put up a good show every time!
They can easily change the way they talk from person to person. When they go out, they are always in character.
If you happen to identify these narcissistic relationship traits, you must get cautious and get thinking about this relationship.
5. Lack of communication
Just as we all know, communication is the key to a happy and successful relationship, the lack of it means that the relationship is toxic and detrimental to growth with a narcissist man. Communicating with a narcissistic partner is an uphill task.
You will not be able to communicate effectively when you are dating a narcissist.
Narcissistic partners are controlling and judgy, often stifling your voice in a conversation.
They will not be very encouraging of the accomplishments that you share with them, often even dismissive of your achievements. When you start feeling reluctant to share any good news with your narcissist partner, it is indicative of the relationship going downhill.
6. Narcissist men are always right, never wrong
Narcissist men always see themselves as the master of all, the one who knows all. Therefore, they never admit they are wrong.
They would never accept their contribution to anything that goes wrong and would gaslight you with fake pieces of evidence or fib shamelessly to prove that they are right.
One of the most alarming signs of dating a narcissist is their insistent urge to prove themselves as right all the time.
He demands all your attention while he doesn't give you any.
Watch this video for more signs that you are dating a narcissist:
After going through all these glaring signs and symptoms, if you realize that you are dating a narcissist, the next obvious question that arises is, how to deal with a narcissist or how to live with a narcissist.
You might even wonder- can a narcissist be faithful?
Well, answering all these questions with exact answers would be difficult. Nevertheless, if you are dating a narcissist, you must rethink your relationship.
Although the narcissist might prove to be an up-and-coming and dependable person, it is only with time that their true colors will get unraveled. There are many cases of narcissistic relationships that have ended on a bitter note.
So, give a serious thought while dating a narcissist. Also, don't shy away from seeking professional help. After all, it is better to be safe than sorry!
Share this article on
Want to have a happier, healthier marriage?
If you feel disconnected or frustrated about the state of your marriage but want to avoid separation and/or divorce, the marriage.com course meant for married couples is an excellent resource to help you overcome the most challenging aspects of being married.
More On This Topic
Recent Articles
You May Also Like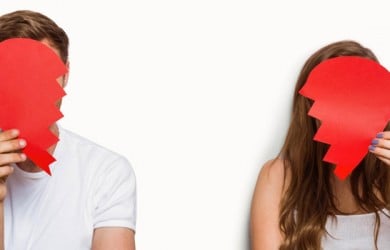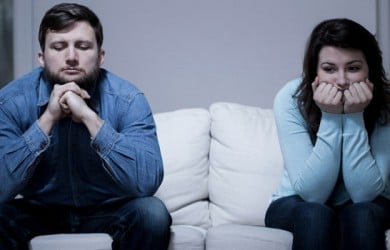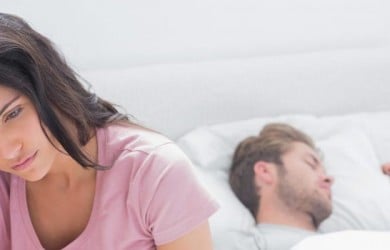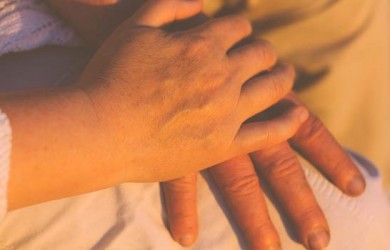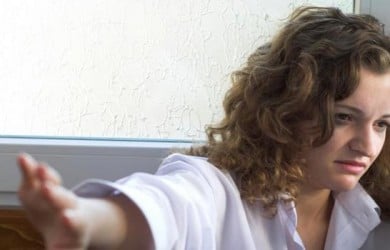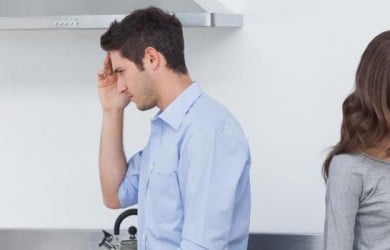 Popular Topics On Marriage Help