How to Spot a Female Narcissist
Narcissistic Personality Disorder is a condition where one's grandiose self-belief leads to a lack of empathy for other people.
The term is derived from the Greek Mythological character Narcissus, who has a taste for beauty, and after seeing his own reflection in a lake, he fell in love with himself and ignored everyone else.
Contrary to popular belief, modern people with NPD are capable of love.
They just love themselves more and see everyone around as an object for their own self-gratification. Unlike the Greek character Narcissus who ignored everyone else to look at his own reflection until he died, modern narcissists are extroverts that crave for validation from other people.
Narcissism is a gender-neutral personality disorder. A lot of Alpha males have it to some degree, but there are also female narcissists.
It goes without saying that relationship with a narcissistic person is unhealthy. Here are some tips on how to spot a female narcissist.
Female narcissist traits
She feels pleasure from others pain
Most people overlook female bullies.
The stereotype bully is a physically fit male with his army of physically fit men preying on the weak and helpless. The Queen, with her own army of slightly less attractive but still higher than average girls, also preys on the weak, is simply described as a "mean girl."
She is vindictive
Nothing gets past a narcissistic female, a wrong comment, a bad break-up, even something as simple as not acknowledging her greatness will backlash on some poor individual.
Threats are squashed like a bug
Anyone who competes against her in anything will be bullied. No exceptions. If the target fights back, see the previous trait.
A female narcissist is materialistic and brand conscious
She has to have the latest this and that. She has to have the prettiest, most advanced, most expensive potpourri and whatchamacallit. Of course, it goes without saying that everyone will have to feel jealous of her because of it, or else see the previous two traits.
A queen is a queen
Female narcissists are delusional and believe they are modern day Queens.
She expects to be treated like one (see previous three traits). To commoners who have not met a Queen before, a queen is never late, never apologizes, the center of the universe, and everyone else was born to serve her. Anyone who has a problem with this "off with their heads."
She believes everyone is jealous of her
Because she is perfect, everyone is jealous of her. Because she is perfect, anything that goes wrong is someone else's fault. Anything that contradicts this statement (see previous four traits).
She is also bipolar
She is either very happy or having a bitch fit.
It's pretty easy to spot a female narcissist. She is so desperate for attention that anyone can spot her a mile away. She is a temptress and the personification of a succubus. She will use everything in the female arsenal to get anyone's attention. However, female narcissist believes they only deserve the best. So unless you're Jon Bon Jovi, you don't have a chance in hell.
How to deal with a female narcissist
The best option is to stay away, the moment you are in her radar, then you are either her prey or a bug. Make no mistake, she is bat-shit crazy. Female narcissist sociopaths will use anything in her disposal to get what she wants. If she fails, some poor sod will be punished.
However, as a temptress, female narcissists are also divas. She naturally attracts people due to her good looks and desirable body. A lot of people are blinded by this and becomes close to her without realizing the danger until it's too late.
If you or someone you care about is tangled in her web, then here are some ways to help deal with her.
Know thyself
Do not engage in a fight you cannot win. That is a formula for disaster. Do not underestimate the Queen and the army of zombies that follow her. Unless you have your own army that's willing to fight to the death for you. Think of a different strategy.
Assess the situation
Taking something from a female narcissist, even someone insignificant to her is a declaration of war. The closer that person is to her, the harder it is to wrestle that person from her grasp. If that person is you, you have to consider how much she values your contribution to her empire.
If the person is someone else, never let them know your plans. You don't know where their loyalties lie. Female narcissists are scheming, manipulative, backstabbers.They fight dirty and will not hesitate to use the person you care about against you.
Take it slow
There is no point reasoning with a female narcissist sociopath. It will only make her see you as a threat, and unless you are ready to fight a long battle of attrition, you just surrendered your only advantage.
Slowly drive a wedge between that person and the Queen. It's a long term project, so you have to learn how to be patient.
Back-off at the first sign of trouble.
Do what you can to stay off her radar. Female narcissists believe that everyone is an insignificant bug and she is too focused on herself to care.
This is her only weakness. Exploit it.
Patience is a virtue
Female narcissists will never believe it, but she's a big fish in a small pond.
There are far more powerful people in the world, and some of them are narcissists themselves. You don't have to do anything for them to meet. It's bound to happen sooner or later. Your job is to get the person or yourself out of the way before you get stuck between a rock and a hard place.
The rule of thumb here is to stay away from suffocating negative people.
Unless you are a narcissistic antagonist person yourself, there is nothing to gain by confronting a female narcissist directly. If you believe that seeing them suffer is worth all the trouble, then reread the first trait of a narcissist in this blog.
Share this article on
Want to have a happier, healthier marriage?
If you feel disconnected or frustrated about the state of your marriage but want to avoid separation and/or divorce, the marriage.com course meant for married couples is an excellent resource to help you overcome the most challenging aspects of being married.
More On This Topic
You May Also Like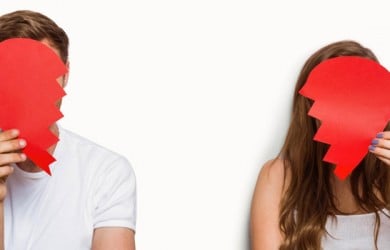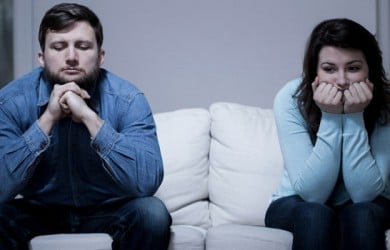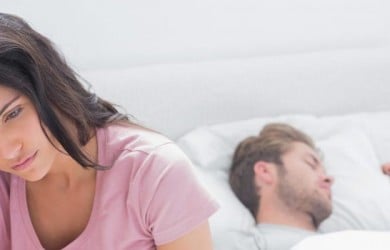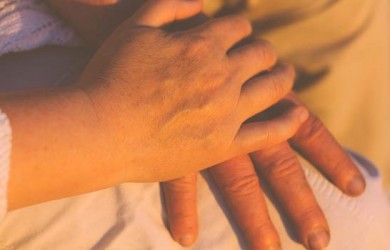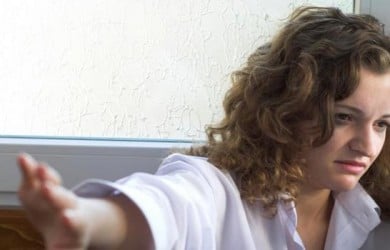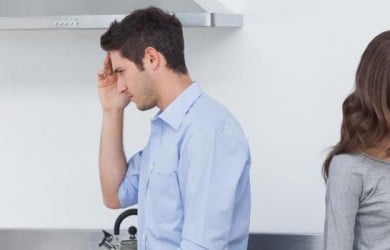 Popular Topics On Marriage Help