How To Make a Guy Fall in Love With You: 21 Genuine Ways
Are you tired of being single? Do you want to make that special guy fall head over heels for you?
Look no further! In this interesting and insightful article, we will be discussing some tips and tricks on how to make a guy fall in love with you. From texting him sassy messages to going on adventures together, we've got you covered.
So sit back, relax, and let us help you find your happily ever after.
What makes a guy fall in love with you?
There are different factors that can make a man fall in love with a woman including respecting his identity and accepting him for who he is. Being crazy about him and showing him respect is also important.
It is also suggested that a man can fall in love with a woman who helps him achieve more in life, works on his mind, soul, and body, tries new things, and pushes for greater goals.
Here's a trick, before you think about wedding bells with a guy you like, you must know how to make a guy notice you first.
They first have to know that you exist. He needs to notice you in a good way. Visual stimuli will only get their attention, so that's only half the battle.
After that, start developing chemistry. If he is offering just lip service until now, get him to open up more. Make him brag about his passions, hobbies, and achievements. A smart girl will be quick to pick up what makes him tick.
If you happen to get intimate, the next thing is to try to enjoy each other's company outside the bedroom.
There will likely be hobbies that you can enjoy together. It can be sports, cooking, or movies. No matter what it is, if you can appreciate the same things. It would go a long way in strengthening your relationship.
21 genuine ways to make a guy fall in love with you
Finding ways to make someone fall in love with you can be a perplexing task, as love is a complex and unpredictable emotion. However, there are genuine ways to enhance the chances of developing a meaningful connection with a guy.
Here are 21 suggestions to consider:
Be yourself
Authenticity is attractive. Embrace your unique qualities and let your true self shine.
Show interest
Engage in genuine conversations and actively listen to what he has to say. Show interest in his hobbies, passions, and dreams.
Build a friendship
Strong relationships are often built on solid foundations of friendship. Invest time in getting to know him as a person. Create something deeper with the 'The man I love'.
Develop mutual trust
Trust is vital for any relationship. Be reliable, keep your promises, and demonstrate your trustworthiness.

Support his goals
Encourage him to pursue his ambitions and provide support along the way. Celebrate his successes and offer a lending ear during setbacks.
Be kind and compassionate
Show kindness and empathy not only towards him but also towards others. Compassion is an attractive quality that fosters emotional connections.
'I understand' and 'You motivate me' are some of the things to say to make him fall in love with you in no time.
Maintain independence
While it's important to spend quality time together, it's equally crucial to maintain your individuality. Pursue your own interests and allow him to do the same.
Respect boundaries
Give him the space he needs and respect his personal boundaries. Avoid pressuring or smothering him.
Display confidence
What drives a man crazy about a woman? Her confidence!
Confidence is appealing. Believe in yourself and your worth, and let your self-assurance shine through.
Have a sense of humor
Laughter is a powerful tool to forge connections. A good sense of humor can create a positive and enjoyable atmosphere.
Show appreciation
Express gratitude for the little things he does and let him know that you value his presence in your life.
Here's how showing appreciation can be your superpower:

Be supportive during tough times
Offer a shoulder to lean on and provide emotional support when he's going through difficult moments. Let him know that you're there for him.
Share common interests
Find activities and hobbies that you both enjoy and engage in them together. Shared experiences can deepen the bond between two people.
Be a good listener
Pay attention to his thoughts and feelings, and validate his emotions. Be an empathetic listener who offers understanding and support.
Be positive
Maintain a positive outlook on life and spread positivity in your interactions. Optimism can be contagious and can foster a positive connection.
Engage in meaningful gestures
Maybe you should move on with 'I want him to love me' and involve in something more meaningful.
Surprise him with thoughtful gestures that show you care. It could be something as simple as leaving a sweet note or planning a special date.
Practice good communication
Open and honest communication is vital for a healthy relationship. Express your feelings and thoughts clearly, while also being a good listener.
Be patient
Love takes time to grow and develop. Allow the relationship to evolve naturally without rushing or pressuring him.
Show vulnerability
Even couples counseling stresses the importance of being vulnerable with a partner.
Opening up and sharing your vulnerabilities can create a deeper emotional connection. Be willing to let your guard down and allow him to do the same.
Maintain a balanced life
Prioritize your own well-being and happiness. A well-rounded life makes you more attractive and fulfilled.
Respect his choices
Accept that he may have different opinions, interests, and preferences. Respect his choices, even if they differ from your own.
Common questions on how to make a guy fall in love with you
We already understand how making a guy fall in love with you can be challenging. After discussing the tips and tricks that can help you win his heart, let's take up some frequently asked questions on how to make a guy fall in love with you.
What makes a man fall deeply in love with a woman?
What makes a man fall deeply in love with a woman is a combination of factors, including mutual attraction, emotional connection, shared values, and compatibility.
Build a deeper connection by indulging in activities together and opening up to each other more and more.
Richard Schwartz, associate professor of psychiatry at Harvard Medical School, believes that shared goals and activities provide couples with mutual benefits, serving as a driving force that propels them along a shared life path.
How do you make a guy chase you?
Here are some handy tips on how to make a guy chase you:
Be confident and independent.

Don't be too available.

Be mysterious and unpredictable.

Show interest but don't be too eager.

Be yourself and don't try to change for him.
Building a meaningful connection
While making a guy fall in love with you can be an amazing and exciting experience, it is equally crucial to prioritize the long-term aspects of a relationship.
Remember, love, is not just about capturing someone's heart; it's about nurturing a lasting connection filled with joy and fulfillment.
Follow these useful tips and begin the journey of romance.
Share this article on
Want to have a happier, healthier marriage?
If you feel disconnected or frustrated about the state of your marriage but want to avoid separation and/or divorce, the marriage.com course meant for married couples is an excellent resource to help you overcome the most challenging aspects of being married.
Learn More On This Topic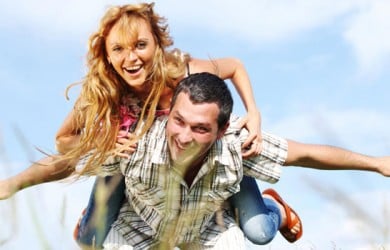 You May Also Like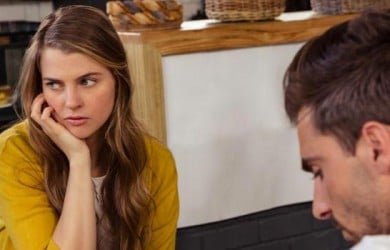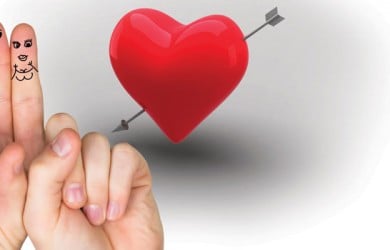 Popular Topics On Married Life