How to Make a Guy Fall in Love with You
A lot of girls ask this question. They ask their friends, families, or even strangers. Here's a trick, before you think about wedding bells and happily ever after with a guy you like, you have to know how to make a guy notice you first.
How to get a guy to notice you
It's common sense. Before a guy or anyone for that matter, fall in love with someone.
They first have to know that you exist. He needs to notice you in a good way. If all you do is show your cleavage, he will remember you as that girl with nice tits. It is a step in the wrong direction.
I'm not saying that showing cleavage is wrong. It will surely get any guy's attention. However, if you want to make an impression more than "having nice tits," then you will have to step it up a notch.
Men are very visual. That's why wearing sexy clothes attract attention. But like women, it's about your personality.
A lot of women believe that guys are just into sex. They are into sex, but that's not the only thing they want from a mate. If you want them to fall in love with you, you need to offer more than just your body.
Visual stimuli will get their attention, so that's only half the battle.
The fourth date
After you used your body to get them to talk, it's time to figure out how to make a guy fall in love with you. At this point, don't be surprised if all they want is a one night stand.
They will try to say and do what you want to get you to open your legs. You already like him. So sleeping with him is not a problem. But you first have to make sure he will still call you afterward.
Develop chemistry. He is offering lip service. So get him to open up more.
Make him brag about his passions, hobbies, and achievements. A smart girl will be quick to pick up what makes him tick. He will voluntarily make himself vulnerable to drop your guard and give him an opportunity to sleep with you.
Capitalize on that vulnerability, get him to see you as a person and not just a sexual object. Once you break that wall, you're ready for the next step.
How to make him want you again
After you give him what he wants, you will find out at this point if he is a total jerk or a real man.
If there is a drastic change in his personality or the person he claimed to be doesn't check out. Then he is a player, and you don't need to waste any more time with him.
Remember your early dates and chemistry.
Get back to it and enjoy each other's company outside the bedroom. If you want to make a guy fall in love with you, you have to be a person he fancies beyond sex. At this point, you should already know how to press his buttons without using your cleavage. Find other ways to make him happy. Of course, keep him sexually satisfied at the same time.
There's an old quote saying the way to a man's heart is through his stomach. There is a lot of truth in this. If you don't know how to cook, learn or buy.
All of them have hobbies that you can enjoy together. It can be cars, sports, or video games. No matter what it is, if you can appreciate the same things. It would go a long way in strengthening your relationship.
If you can do that, you're almost there.
What makes a guy fall in love
Once you've figured out how to get a guy to like you again, past wanting to just sleep with you, it won't be hard to make the final push to get him to love you. You have to figure out what does a man think when he is falling in love.
The first thing is to watch for signs a man is falling in love with a woman. Here are a few examples;
He is willing to change for you

He gets jealous

He describes you as a person and not as a sexual partner

He shows affection during sex

He talks a lot after sex

He introduces you to his friends and family

He gives you priority
Men are simple creatures, and it's not hard to figure out what's on their mind once you get to know them. Regardless of their personality and interests, they are competitive by nature. They want to be the best at something and own things.
That includes matters of love. They want to have the best girl that is only for them.
So work hard in being the best woman in his eyes and exist only for him. That's the secret on how to make him want you bad.
A lot of women will say that if a man really loves you, he will accept you for who you are. It is just pride. Pride and love are opposing forces.
You either do what you can for the person you love, or you don't. There is no middle ground.
If you force him to accept your flaws, you're on your way to a bad relationship. That applies to both men and women. People who love and care for each other are willing to change for their partner. It is not negotiable.
This blog post won't help you get any man to fall in love with you.
If your personalities are too far apart to develop chemistry, then the best you can hope for is to have a few moments of pleasure with him. Besides, you wouldn't want to force yourself in that kind of relationship. Staying with a man that hates things you like and vise versa is going to be a living hell, even if the sex is worth dying for.
Share this article on
Want to have a happier, healthier marriage?
If you feel disconnected or frustrated about the state of your marriage but want to avoid separation and/or divorce, the marriage.com course meant for married couples is an excellent resource to help you overcome the most challenging aspects of being married.
More On This Topic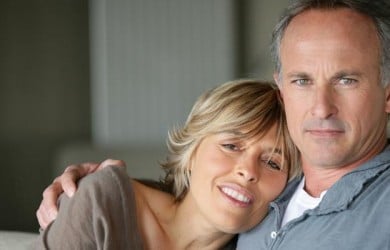 You May Also Like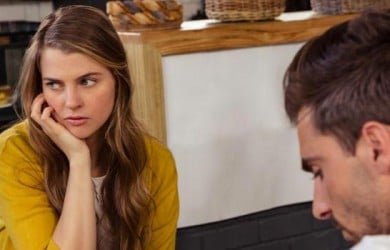 Popular Topics On Married Life