Is It Possible to Love Two People at the Same Time?
It's fairly common to have two people in love with you at the same time but is loving two people at the same time possible? Can you have feelings for more than one person? Or is it possible to love two people at the same time?
Or does a person who loves two people have to eventually abandon one person in favor of the other? If a person does fall for two people at once, are they failing to fulfill their 'loved ones' needs?
While society, in general, will naturally fall to a conditioned answer of 'No', it is understandable to expect a black-and-white response to this question.
Love seems to be something that can't be boxed into a specific action or feeling. There are so many counter-arguments why it's acceptable as well. So there is no definite answer.
Keep on reading to find out more in this regard and why we can't have a definite conclusion about being in love with two people at the same time.
How do we define loving two people at the same time?
Is it possible to be in love with two people? Can you be in love with more than one person?
Some people will say that even loving two people without any physical connection is wrong.
But others will believe that feeling an emotion is nothing compared to spending time with somebody physically, which means that from the offset the boundaries that define loving two people are vague and will be different depending on your beliefs.
So, I love a limited resource?
If you argue that falling in love with two people at once will lower the attention and connection that is experienced by the committed partner, are you implying that love is limited? Limited in the same way that time or money is?
Isn't it possible that if one person loves two people then they can have unlimited love for both of them?
It seems that it is possible to love more than one person equally at once, especially since you can love more than one child or friend simultaneously.
Although if a person spends physical time with the two people they love, then that might suggest that one lover or the other is going to miss out on some attention.
This question alone circles us right back to the first question, so that we may assess it with the context of time as a limited resource but love as being unlimited.
Does that change your perspective on how you define loving two people? Whether it does or does not, this is an example of the changing nature and rabbit hole that the argument for falling in love with two people at once can present.
5 facts about loving two different people simultaneously
Now that we somewhat have an understanding of "Is it possible to love two people at the same time?" let's discuss this situation further.
Loving two different people simultaneously can be a complex and challenging situation. Here are five important facts to consider:
Emotional complexity
Is it possible to love two people at once and not have emotional turmoil about it? No! Loving two people at the same time can lead to intense emotional complexity.
Each individual may fulfill different needs and evoke unique emotions within you. It's crucial to understand and navigate these emotions with honesty, self-awareness, and empathy.
Ethical considerations
Engaging in multiple relationships requires ethical considerations and open communication with all parties involved. Honesty, trust, and consent are essential to ensure that all individuals are aware and accepting of the situation. Open dialogue and mutual respect are crucial for maintaining healthy relationships.
Time and energy commitment
Balancing the time and energy between two relationships can be demanding. It's important to assess whether you can adequately meet the needs of both partners and ensure that neither relationship is neglected. Communication, compromise, and effective time management skills are key in maintaining harmony.
Potential for conflict
The answer to "Can you love two people at the same time?" largely depends on the scope of conflict in both relationships. If you love two people at the same time, there can be numerous occasions where you have to choose between the two people.
Loving two people simultaneously can lead to potential conflicts and jealousy. It's essential to establish clear boundaries, engage in open conversations, and address any concerns that may arise. Nurturing trust, understanding, and open-mindedness can help navigate and minimize conflicts.
Personal growth and self-reflection
When you're caught in the question "Can you like two people at the same time?", it can hinder your ability to view life from a broader perspective.
Loving two people can provide opportunities for personal growth and self-reflection. It requires deep introspection to understand your own desires, values, and needs. Exploring your emotions and motivations can lead to a better understanding of yourself and the dynamics of your relationships.
Here are 5 best self reflection questions to ask yourself:

How do you make a choice if you are in love with more than one person?
Making a choice when you find yourself in love with more than one person is an incredibly difficult and deeply personal situation. Here are some considerations to help you navigate this complex decision:
Take the time to understand your own desires, values, and needs. Reflect on what you truly want in a long-term relationship and what aligns with your personal values.

Engage in open and honest conversations with both individuals involved. Express your feelings, concerns, and the internal struggle you are experiencing. Clear communication is essential to understanding their perspectives and maintaining trust.

Consider the ethical implications of pursuing multiple relationships. Honesty, transparency, and consent are crucial for all parties involved. Be mindful of the potential impact on the emotions and well-being of everyone concerned.

Evaluate the long-term compatibility with each individual. Consider factors such as shared values, life goals, and the potential for growth and happiness in each relationship.

Consider the practical aspects, such as logistics, emotional capacity, and time commitment. Assess whether you can provide the necessary attention, support, and effort to sustain multiple relationships.

Consider seeking guidance from a therapist or through

couples counseling

that specializes in polyamory or non-monogamous relationships. A professional can provide insights, tools, and a safe space for exploring your emotions and making an informed decision.
Commonly asked questions
In this next section, we address common questions and provide insights for navigating the complexities of polyamory and multiple loving relationships.
What do you do if you love two people?
Loving two people simultaneously can be challenging. It's important to assess your feelings, communicate openly and honestly, and consider ethical considerations. Seeking guidance from a therapist can provide valuable support in navigating the complexities of such a situation.
Is it possible to love someone else while in a relationship?
Yes, it is possible to develop feelings of love for someone else while in a relationship. However, it requires careful introspection, honest communication, and ethical considerations to navigate such complex emotions and maintain the integrity of all relationships involved.
Deciding what's fair to everyone
To love two people is an extremely complex and emotive topic, it's most definitely one that shouldn't be assumed. Yet, it is assumed most of the time. So how do we know what's the right thing to do?
The only conclusion we can assume is that there is no right or wrong, each case should be taken individually; monogamy shouldn't be assumed, and each person in the relationship should probably take some time out to think about what is fair for them, and their spouse.
Share this article on
Want to have a happier, healthier marriage?
If you feel disconnected or frustrated about the state of your marriage but want to avoid separation and/or divorce, the marriage.com course meant for married couples is an excellent resource to help you overcome the most challenging aspects of being married.
You May Also Like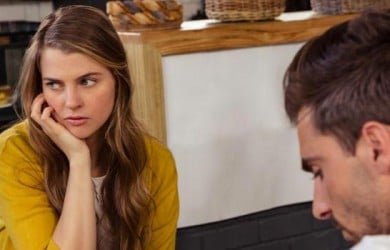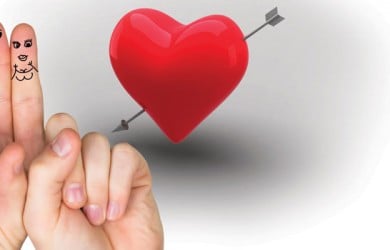 Popular Topics On Married Life