Is Loving Two People Right or Wrong?
Is loving two people at the same time possible? Or does a person who loves two people have to abandon one person in favor of the other? If a person does fall for two people at once, are they failing to fulfill their 'loved ones' needs?
While society, in general, will naturally fall to a conditioned answer – which is typical 'no' loving two people is not possible, and yes, if a person does that, they will be failing to fulfill each of their needs.
But that seems to be a black and white response; love seems to something that can't be boxed into a specific action. There are so many counter-arguments why it's acceptable as well. So there is no definite answer. Keep on reading on to find out why we have reached such a conclusion.
How do we define loving two people?
Some people will say that even loving two people without any physical connection is wrong. But others will believe that feeling an emotion is nothing compared to spending time with somebody physically, which means that from the offset the boundaries that define loving two people are vague and will be different depending on your beliefs.
I love a limited resource?
If you argue that falling in love with two people at once will lower the attention and connection that is experienced by the committed partner, are you implying that love is limited? Limited in the same way that time or money is?
Isn't it possible that if one person loves two people that they can have unlimited love for both of them?
It seems that it is possible to love more than one person equally at once, especially since you can love more than one child or friend simultaneously. Although if a person spends physical time with the two people they love, then that might suggest that one lover or the other is going to miss out on some attention.
This question alone circles us right back to the first question, so that we may assess it with the context of time as a limited resource but love as being unlimited. Does that change your perspective on how you define loving two people? Whether it does or does not, this is an example of the changing nature and rabbit hole that the argument for falling in love with two people at once can present.
Does everybody believe in monogamy?
Is monogamy assumed? Is it expected in society? Is it a conditioned act? Or should monogamy be subjective to each person?
The questions that surround the notion of monogamy are often never discussed because it usually is assumed or expected. If you were to raise the question with your committed partner might cause a few problems and even create a lack of trust. Therefore, how can anybody really know what is right or wrong?
What if you once believed in monogamy but, then realized that you can love two people
If love is unlimited, and you happen to develop feelings for another person, but don't act on it because of your commitment is that ok? What happens if you assumed monogamy was the right approach to relationships but now you have these feelings and it's making you question monogamous relationships?
Questioning your beliefs around monogamy
Questioning your beliefs around monogamy this late into a committed relationship would be a problem that would surely throw a spanner in the works if you have already established a committed relationship based on a fixed idea of what monogamy should and shouldn't be. This whole idea also leads to the question of whether the notion of monogamy is a fixed or changing idea.
These are all interesting and thought-provoking questions that surely will cause most people to stop and think about whether they can agree or disagree about loving two people together. Here are a few more to consider;
What happens if one partner in a committed relationship doesn't truly believe in monogamy?

Why is monogamy assumed?

What happens if one spouse is committed but withdrawn emotionally or physically?

How do you decide if you are genuinely in love with two people or are just attracted to somebody who represents something new and exciting to you?

What happens if you love one person but never do anything about it, does that still create problems?
To love two people is an extremely complex and emotive topic, it's most definitely one that shouldn't be assumed. Yet, it is assumed most of the time. So how do we know what's the right thing to do?
The only conclusion we can assume is that there is no right or wrong, each case should be taken individually; monogamy shouldn't be assumed, and each person in the relationship, should probably take some time out to think about what is fair for them, and their spouse.
In doing so, they will be free individually to consider what is important to them, versus what is important for their committed relationship. In some situations they may need to walk away to set a partner free, in other situations, they might liberate everyone involved into exploring the depths of their love with others, and of course, there is always the possibility that this time out might cause the partner who is in love with two people rethinks and recommits themselves to their original relationship.
Share this article on
Want to have a happier, healthier marriage?
If you feel disconnected or frustrated about the state of your marriage but want to avoid separation and/or divorce, the marriage.com course meant for married couples is an excellent resource to help you overcome the most challenging aspects of being married.
More On This Topic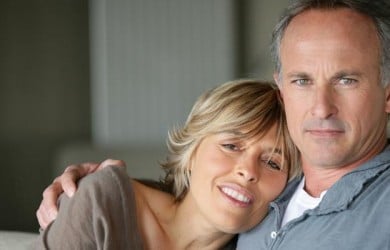 You May Also Like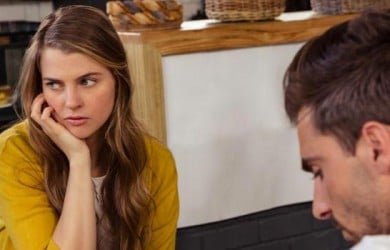 Popular Topics On Married Life