Easy and Effective Tips to Help You Find Love
Figuring out how to find love can be a minefield, especially these days, with so much diversity not just in how you approach dating but also sexually.
Regardless of what you decide to do, to find love, the first thing you'll need to do is to check in with yourself and figure out a few things that will help you make sure that you find the right kind of love in the right way for you without becoming worn down or heartbroken unnecessarily.
While there are no formal guidelines for finding love, there are ways to make the process of finding true love easier.
So, we have listed some of these tips right here to help anybody who is trying to figure out how to find true love and where to find love, get started on their journey.
Of course, the pursuit of love can be a bit hit or miss, but these tips might just guide you to find love in the right direction.
1. Decide on what you want
When you are figuring out how to be in a relationship, you are going to need to decide what you are looking for in a relationship.
We can safely assume that most people who are finding new love are probably looking for a long term committed relationship and even potentially a spouse.
But, if your idea of love is a hook-up – then you probably need to take some time to figure out who you are and whether your ideas about love are aligned with the rest of societies. Otherwise, you may be sorely disappointed.
But regardless of what your goals are, when you are deciding how to find love, you'll need to determine what love means to you because we generally approach each different type of relationship differently.
It is different when it comes to love and marriage, and the perspective of love completely changes when it comes to short-term relationships.
For example, for short term relationships, we tend to look for people who are opposite to us, and for the long term, we look for similarities. This is a useful notion for those who are looking for a new love interest and are not sure about what to look for in a relationship.
It is an absolute waste of time if you are looking out for similar interests and alignment of thoughts on short term flings or if you are looking out for intriguing differences for a long-term relationship.
2. Decide how invested you are
It's easy to say you want to find love, but have you stopped to consider any of the following;
How will you allow love into your life?

What is true love in a relationship?
If you are generally happy with the way your life is, aside from the fact that you want to add some love and romance, are you willing and prepared to change your lifestyle?

Are you prepared to make time to spend with somebody?

Are you prepared to be challenged and inspired by someone?

Can you put somebody else's needs before your own occasionally?

Are you ready to discover more about yourself?

Are you willing to engage in the dating game?

Are you willing to make yourself vulnerable?
Can you get intimate?

Can you take risks?

Are you ready to show off your funny bone or quirky side?

Do you know your boundaries when it comes to relationships, and can you uphold these boundaries?
When you are looking for love or deciding how to find love, you are going to open yourself up to all of the factors above.
And, if you take the time to consider how you will deal with this when you find yourself presented with such challenges, you'll be able to remind yourself that you've committed to this and give yourself permission to move past these challenges knowingly and move toward love.
Also, if you are not ready to do any of the above, maybe your first step could be deciding to work through why you are not prepared and how you can move toward being able to do some of the above – to give yourself the best chance for finding love.
3. Consider your value as a partner
When learning how to find love, you'll need to consider your value as a potential partner (or at least you'd benefit from considering this).
When you know how you are perceived, and your notions are realistic about yourself, the chances of love spinning its magic on you will increase manifold.
Also, when you have the right perception about yourself, it can help you choose a potential partner easier because you can streamline your search and choose someone with similar characteristics. This will save you a lot of time and effort!
If you wish to gain more insights on finding the love of your life, watch this video:

4. Help yourself socially
Whether you are a social butterfly or an introvert, this important tip for finding love will help you out significantly. Not least because it's going to open up new opportunities to meet different people but mainly because it will help you strengthen your social skills and encourage you to step out of your comfort zone.
So what is the best advice for love, you might ask?
Well, it's to push your social boundaries and help yourself to grow …
If you are an introvert, make an effort to find a club or event that you can attend reasonably comfortably and begin to work on developing your social skills through the club (extra tip: youtube is an excellent resource for learning socializing skills).
If you are already a social expert, try putting yourself into new situations that you are not used to. It's great for rounding out your social prowess, and helping you to grow socially, develop your self-awareness. All of which will broaden your chances to find love.
Searching for real love is one challenge; dating is another, it's not easy to find love, but it sure is worth it. So, do not restrict yourself or follow some tell-tale rules of love.
Also, there is no one best place to find love. You could even find true love online. All that you need to do is, set yourself free when you are on the pursuit of love.
Have the positive vibes, be self-assured, and you will attract the right person for sure!
Share this article on
Want to have a happier, healthier marriage?
If you feel disconnected or frustrated about the state of your marriage but want to avoid separation and/or divorce, the marriage.com course meant for married couples is an excellent resource to help you overcome the most challenging aspects of being married.
Learn More On This Topic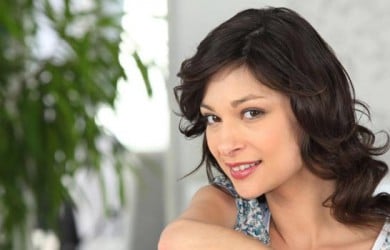 You May Also Like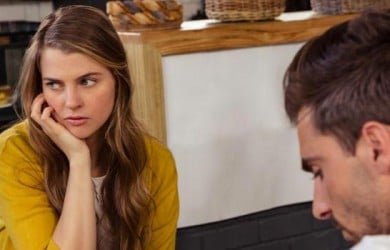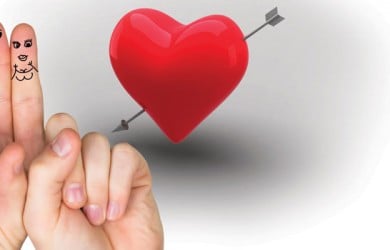 Popular Topics On Married Life