20 Romantic Babymoon Ideas for Expecting Couples
When a new baby is coming into a home, there are different structures put in place to ensure that they meet a comfortable home. However, it is important to mention that expecting parents need to watch out for themselves because attention will be split when the baby comes.
Expectant couples can explore babymoon ideas to have one last time together before the child arrives. This piece reveals some of the great babymoon destination ideas around the world.
To understand child care, check out this research by Deborah Lowe Vandell that highlights the factors that contribute to positive caregiving.
What is a babymoon?
A babymoon is a romantic or relaxing getaway that expectant parents have before their new child is born. It can be regarded as a celebratory holiday where you spend quality time with your spouse while expecting the new baby.
To learn more about the concept of a babymoon, read this book by Hayley Barrett titled Babymoon. This book is for pregnant couples who are expecting a new child.
How to prepare for a babymoon
To prepare for a babymoon, you can start by researching the places to visit during pregnancy. You can also calculate the cost to see if it won't affect your overall budget for that period. Additionally, you can make bookings ahead so that when you arrive at your destination, you will check in without hassles.
When is the right time to take a babymoon?
There is no right or ideal time to take a babymoon. However, you can consider any ideas for the babymoon when it is close to the arrival of the new baby. The ultimate goal of the babymoon is to have private time with your partner before the new child comes.
5 important reasons to take a babymoon
Going on a babymoon is great, but it is important to know why more expectant couples should consider it. Here are some reasons why you and your partner need a babymoon.
1. Alone time
Spending alone time with your partner could be one of the reasons to consider weekend babymoon ideas. You will have the chance to disconnect from the daily demands of life and focus solely on your partner.
2. Quality rest
If the planning for the new child has taken its toll on you, then prioritizing quality rest is important. You and your partner can go on a babymoon to have enough time to rest.
3. Adventure
When you go on a babymoon, you will have the luxury of going on an adventure and visiting places you've seen on the internet or in movies.
4. Chance to reflect
Another reason to take a babymoon is that it gives you a good time to reflect on what happens after the child is born. You can use this opportunity to brainstorm some ideas that will make you raise a great family.
Related Reading: 

10 Key Facts You Must Know Before Becoming a Parent
5. Romance
When the baby comes, you might not have ample time to enjoy romance with your partner. Hence, going on a babymoon allows you to love up on your partner before the baby comes.
20 romantic babymoon ideas for expecting couples
One of the best ways for expecting couples to prepare themselves for the new child is to consider a babymoon vacation. There are several babymoon ideas destinations that expectant parents can explore, allowing them to spend time together and bond before the child arrives.
Here are some babymoon locations that about-to-be parents can consider
1. Cayo Espanto, San Pedro, Belize
Cayo Espanto is a serene private island resort situated off the San Pedro coast in Belize. This resort is one of the awesome babymoon ideas with features like a butler service, private pool, private dock, etc.
Depending on when you leave for Cayo Espanto, you and your partner might be lucky to have the whole island to yourselves.
2. Puerto Vallarta, Mexico
Puerto Vallarta is one of the best babymoon destinations that expectant parents can consider.
One of the reasons why people are attracted to this place is because of its unconventional natural features, like where the mountain connects with the ocean. Some interesting activities include a resort and spa, shopping, sailing, whale watching, etc.
3. Stone Harbor, New Jersey
When considering babymoon ideas to explore, the Stone Harbor, bordered by the Atlantic Ocean and the Intracoastal Waterway, is a good consideration.
You and your pregnant partner can spend ample time touring the bird sanctuary, the basins and marshes, the beaches, restaurants, and several boutiques to shop from. The Stone Harbor is suitable for soon-to-be parents to relax and enjoy themselves.
4. Miami Beach, Florida
If you need one of the babymoon ideas where you would spend a long time doing nothing but just having fun with your partner, then Miami Beach is a good consideration. You can visit the malls where there are different shops and restaurants.
The beach also has a good view where you can take cool pictures. One of the features that some people may look out for is the private spa suites, where you can have a good ocean view.
5. Aruba, South America
Aruba is commonly referred to as the happy island. This place is known to have sunshine all year round, accompanied by stimulating breezes and little humidity. There are several beaches on this island where you and your expectant partner can have a nice time.
You can rent a private cabana and request a special spa treatment.
6. Nassau, The Bahamas
Regarding vacation ideas for pregnant couples, Nassau is a good place to consider.
You and your partner can try out Atlantis Paradise Island, where you can begin with the popular pregnancy massage. You can also engage in other activities like golf, pool, drink tasting, etc. Another interesting feature to try out is the lovely dishes by some of the top chefs there.
7. Los Cabos, Mexico
One of the babymoon ideas, as regards an awesome destination point, is Los Cabos. This place has favorable weather, amazing hospitality and great food. You and your soon-to-be partner can also enjoy the lovely scenery, which is not often a common sight in other places.
Parents expecting their babies can lodge in some of the private villas with exclusive features like a private pool.
8. Coastal Mississippi
The Coastal Mississippi is commonly referred to as The Secret Coast, and it is one of the places commonly known to create memories for people.
If you are looking for one of the awesome babymoon ideas to create a remarkable experience. You can take a stroll on the beach, one of the longest man-made beaches in the world.
9. Maui, Hawaii
If you are looking for baby moon destination ideas, Maui should be on your list.
You can participate in activities like golfing, swimming, viewing the sunny skies, playing on the beach, touring some of its popular features, etc. Also, you and your partner can consider staying in the Hyatt Regency Maui Resort and Spa. You will find private pools, good dining destinations, etc.
10. Outer Banks, North Carolina
Outer Banks in North Carolina is one of the babymoon locations where you can enjoy the sunrise on the beach. You can also take a coastline tour and enjoy some of the seafood. If you need a serene and quiet place, this is where you can have private time.
11. Galapagos Islands
One of the best places to go for a babymoon that should be on your bucket list is the Galapagos Islands. This destination spot is home to one of the most notable wildlife destinations in the world. There are several animals you can enjoy watching.
You can check out the Charles Darwin Research Station, Las Grietas, and other interesting places.
12. Jackson Hole, Wyoming
Going to the Jackson Hole in Wyoming, United States is one of the destination spots where you and your partner can have a private special time before the new baby arrives.
You and your partner can enjoy skiing and touring the wilderness. There are also some private resorts to rent where you can enjoy exclusive services.
13. Tucson, Arizona
Tucson is one place you and your expectant spouse should visit when considering going on babymoon trips.
One of the special features of this place is that it is the ideal place for restoring your wellness, as both of you can engage in any wellness workshops. You can consider staying in Miraval, Arizona, to enjoy the prenatal spa services.
14. Anguilla, British Overseas Territories
Taking a vacation to Anguilla is one of the great babymoon ideas you can add to your bucket list.
Anguilla is known to have many white sand beaches alongside pale blue-green waters, which provide a good view to look at. You can consider staying at any resort, like the Frangipani Beach resort. Several suites and activities can keep you engaged all through.
15. Maldives
Many people think of going to the Maldives because it is a well-known destination. It can also be a good babymoon destination because it is one of the places that exceeds its hype. You can book a private island resort for you and your partner to have good alone time.
16. Riviera Maya, Mexico
Riviera Maya is one of the best places for a babymoon, where expectant parents can take time out to relax and enjoy all that nature brings.
There are different excursion points in this place where you can shop, enjoy art and culture, have nice dishes and drinks, etc. Most suites have private spa treatments you and your partner can enjoy.
17. Marathon, The Florida Keys
You and your partner can consider going to the Marathon at The Florida Keys, which offers the benefits of living on an island.
One of the places where both of you can stay in the Marlin Bay Resort & Marina. This resort comes with some vacation homes that give privacy and luxury. You can go for excursions, shopping and enjoy the heated pool.
18. Montecito, California
Montecito is well known for its great landscape and awesome climate, and it is one of the babymoon ideas you can consider exploring with your partner. The Rosewood Miramar Beach is one of the oceanfront resorts to look out for, as it provides couples with a surreal effect when spending quality time.
19. South Andros, The Bahamas
South Andros is sometimes referred to as "The Sleeping Giant," which promises to be one of the perfect babymoon ideas destinations for expectant parents. This island is the largest in the Bahamas, home to several miles of pristine beaches.
You can try out any luxury resorts on this island, as most have private pools, restaurants, beaches, etc.
20. Cancun, Mexico
Cancun is located in the center of the Mexican Caribbean, providing visitors with smooth access to some lovely sights. You and your partner can book any available resorts to have undisturbed alone time. Some of the features for your use include a spa treatment, restaurant, etc.
To understand more about the babymoon encounter that pregnant couples face, check out this guide titled The Babymoon Book for Pregnant Couples. This book helps you learn more about the Babymoon Experience and how to promote conscious parenting for the journey ahead.
Some commonly asked questions
Going on a babymoon acts as a relief and adds some positivity to your marriage. Certain pressing questions about it can help address your doubts.
What can you do on your babymoon?
There are several babymoon ideas that you can explore with your pregnant partner; however, be careful not to engage in stressful activities that could affect the baby. You can consider some activities like dining, road trip, beach relaxation, spa and massage, etc.
How late is considered too late for a babymoon?
When planning a babymoon, there is no specific rule on how late it is for a babymoon. However, it is best not to go on a babymoon when it is very close to the newborn's arrival.
How many weeks old should you stop traveling when pregnant?
Depending on your location, some expectant couples might not be allowed to travel when the delivery time is very close. Hence, research what applies to where you reside.
Watch this video to know how to care for your pregnant wife:
Final takeaway
Having gone through the babymoon ideas in this post, you now have different options regarding a nice vacation or time out with your expectant spouse before the baby arrives. If you need help solving some marital issues during this phase, you can enroll in marriage therapy to get professional assistance.
Share this article on
Want to have a happier, healthier marriage?
If you feel disconnected or frustrated about the state of your marriage but want to avoid separation and/or divorce, the marriage.com course meant for married couples is an excellent resource to help you overcome the most challenging aspects of being married.
More On This Topic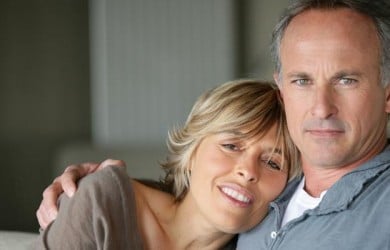 Recent Articles
You May Also Like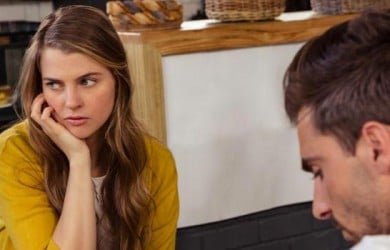 Popular Topics On Married Life