4 Tips to Emotionally Connect with Your Lady

Men are from Mars, and women apparently are from Venus. Since they come from different home planets, it's important that we specify how to connect with each one individually.
Women, as the more feminine sex, are more in tune and expressive with their emotions than the average man. With that in mind, men need to approach their wife and their bond with her differently than they would a relationship with their buddies. For instance, most men grow closer the more that they joke around and make fun of each other. Trying to make fun of your wife in an effort to get in touch with her emotions might get you in touch with the couch.
Play your cards right, however, and you can connect with your wife on a deeper level than you ever have before. This article is dedicated to helping men bond with their wives, giving them the tactics to make it happen no matter how out of touch they are.
The following 4 tips will help any guy get as close as possible with his lady
1. Take sex off the table for a set period of time
In general (but not always!) men are more interested in the physicality of sex in a relationship. There's nothing wrong with it necessarily, but if the two parties of a marriage aren't on the same sexual wavelength, it can cause a little friction in the relationship.
The guy wants to get it on, while the girl would much rather lay in bed and cuddle or read a good book together. Generalizations, obviously, but stay with me for a minute. When this occurs, the husband may be hurt by the rejection and hold some resentment towards his wife. Or, conversely, the wife may feel annoyed by the constant pestering of her husband. In either case, the concept of sex is driving an emotional wedge between the two partners.
By giving your relationship a two-week break from sex, you can put that cat and mouse game aside and simply be with one another. You can spend your alone time talking or holding each other without any presumed advances. Without having the black cloud of "let's have sex" hanging over you, you can spend more time deeply connecting with your spouse. That way, when it comes time to bring sex back into the picture, you can both enjoy it more due to the deeper bond between you.
2. Be adventurous
Your wife may not admit it, but she probably loves when you take charge and take her on a new and exciting adventure. There's science behind that reaction as well, so it's not just your wife projecting and the stereotype of a manly man onto you.
The thing is, when you both get caught up in the routine of your day to day lives, your actions and behaviors become habitual. Your good morning kiss is habitual, meaning you're pretty unconscious as you lean in to greet her. The more unconscious or subconscious moves you put on her, the more monotonous your relationship will become.
When you experience something new and exciting together, you wake yourselves up and experience each other's company like it's your first date all over again. When your routines get broken, you allow yourself to be more intentional and present in the moments that you spend with each other.
So, take her somewhere you've never been together. Go for a hike in nature and see how much fun you have. Book tickets for a trip on a whim and let the good times roll.
Adventure=Excitement=A new appreciation for the relationship, itself. This will ultimately lead to a more deeply connected relationship moving forward.
3. Know what her passions are and be her number one fan
Get to know who she is deep down and support her as she tries to make something of herself in this life. If she wants to be the best damn mommy blogger in the world, make sure you share every article on social media and tell her how proud of her you are. If she wants to be the CEO of a Fortune 500 company, be willing to take a back seat to her ambitions and let her spread her wings.
Although she may look outward at the world and hope that everyone will love her work, your heart and mind is the first one that she wants to impress. Show her that you're interested in everything that she's creating and be the biggest cheerleader you can be.
Showing that genuine support will bring her closer to you than you'd imagine. Not a bad return on your investment when all you had to do was acknowledge how amazing she is.
4. Be open and vulnerable
It's hard to create an emotional connection when you have your guard up all of the time. I know, I know, as a guy, it's hard to drop your walls and peel back your layers. But it's absolutely necessary if you want to create and foster a deep emotional connection to your wife.
Your wife will undoubtedly honor your decision to be more open with her and will match your vulnerability with her own. Once you both put your guards down and really let each other in, you can create the emotional closeness that you're looking for.
Conclusion
You want to connect with your wife in a deep way, otherwise, you wouldn't have clicked on this article. That's half the battle: having the presence of mind to put the effort into that connection. You're on the right track just by showing up and reading this. Put these tips into practice and I'm sure you'll find that the other half of the battler–bonding with your partner like never before–will be a lot easier and a lot more fun. Good luck to you, Sir.
Share this article on
Want to have a happier, healthier marriage?
If you feel disconnected or frustrated about the state of your marriage but want to avoid separation and/or divorce, the marriage.com course meant for married couples is an excellent resource to help you overcome the most challenging aspects of being married.
More On This Topic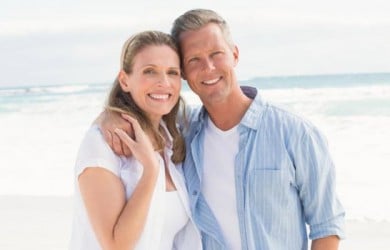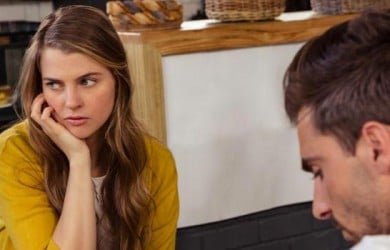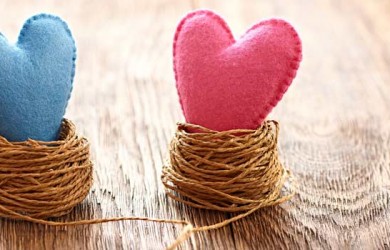 Recent Articles
You May Also Like
Popular Topics On Married Life