Recovering From an Emotional Affair? Follow These Tips
"But I never had sex with him, yes we talked, yes we texted behind your back, but I never even kissed him." This is a common phrase, given by people who have been in a short term or long term emotional affair.
And these emotional affairs, where no physical touching has happened, are just as damaging to a relationship or marriage as a physical one.
Emotional affairs wreck the relationship just as much as a physical affair
Below, David gives his advice and talks about the damage that emotional affairs do to relationships, and how to heal them now. "It is so common for someone caught in an emotional affair, to go on the defensive. With statements like this: "But I never even kissed him, I never had sex with him, why are you so upset?" And this woman's partner should be upset. He should be pissed off. Why? Because she has shattered trust. She has betrayed him. And the difference between an emotional affair and a physical affair in my book is zero.
So what is an emotional affair? When you go behind your partner's back, and correspond with a member of the opposite sex, and you know if he or she found out that you were having this correspondence you'd be in trouble – that's an emotional affair.
If you talk to someone of the opposite sex, but if your partner was standing there you wouldn't share the same information – that's an emotional affair. If you talk to someone from the opposite sex behind your partner's back and share information about how your relationship sucks, your partner never does what you want them to, your partner is mean. Whatever it might be that's an emotional affair.
People stray emotionally when they feel a void in their existing relationship
And why do people reach out to members of the opposite sex, even when you're in a relationship, to share their hurts, their dreams, their desires and more? The answer is pretty obvious. They feel a void at home. They feel something is missing. And instead of putting in an all-out effort to save the relationship, instead of going to counseling to make sure that you do everything possible in order to bring your relationship back to the way it was in the past, we stray. Emotionally stray.
You're either honest and trustworthy or you're not
Over the years I've worked with many couples where this has happened. And the one who has cheated emotionally, through an emotional affair, 99% of the time is defensive in nature. They want to justify why they reached out to someone else, instead of their partner. But there is no justification, not in my book anyway. You're either honest and trustworthy or you're not.
Block them every way possible
So if you are the one right now reading this who is in an emotional affair here's what you do: stop it. Now. Send a text and or an email to the person that you're sharing way too much information with and tell them you cannot communicate with them anymore. Not as friends. Not as potential lovers. Because you're actually cheating on your partner through this type of correspondence.
And if they don't want to let you go? Block them. Block them every way possible. And then, get into counseling. By yourself at first, and try to figure out the reasons why you strayed, betraying your partner. What are the needs not being met? What frustrations do you have? What resentments do you have that need to be cleared up?
What if you are on the other side of the fence
If you can do this on your own, I encourage you to do it right away. If you need to get your partner involved as if you were caught in an emotional affair, get your partner engaged in the world of counseling as well. And what if you're the partner that's been left out, what if you're the partner that found your lover cheating emotionally?
You've got to get both of you into counseling now. I'm not a big fan of couples counseling other than one session, where I work with couples together, but then I want to work with individuals individually so that I can help them get to the root core of why they cheated emotionally, or if you're on the other side of the fence, how to forgive a partner who has cheated emotionally.
Also, self-evaluate what you did that helped push them out the door
If your partner is the one who cheated, you have every right in the world to tell them to send an email or text ending the emotional relationship with this person, that you can see to make sure it was sent, and that they block them on all social media, text and email. Yes, you have the right to do that as a partner who was emotionally cheated on. But, you also have the responsibility to see what you're doing in the relationship that may have helped push them out the door.
I know you didn't want to read that, but it's the truth.
Rarely, in the last 28 years in my work as a counselor and a life coach, have I seen an emotional affair that happened, and the full responsibility is on the person who cheated. There's usually dysfunction in the relationship, that causes, or helps to cause, one of the partners to look outside of the relationship for satisfaction. The above steps work. 100% of the time. But you both must get humble, look for the reasons that this happened, in order to heal and move on.
Final take away – moving on is going to take time
It is not something as simple as stopping communication to heal your relationship. You need to stop communication and heal the relationship at the same time which could take several months in order to win your partner's trust back. Let's start right now.
Share this article on
Want to have a happier, healthier marriage?
If you feel disconnected or frustrated about the state of your marriage but want to avoid separation and/or divorce, the marriage.com course meant for married couples is an excellent resource to help you overcome the most challenging aspects of being married.
More On This Topic
You May Also Like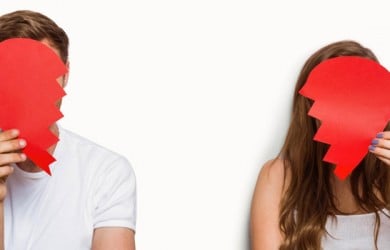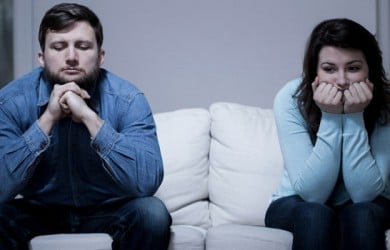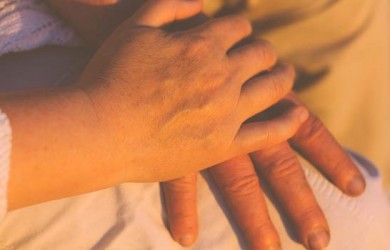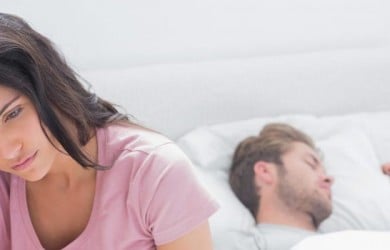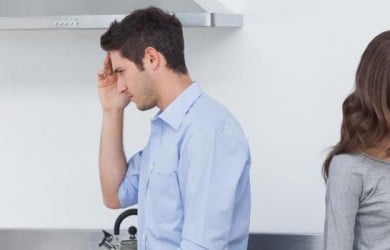 Popular Topics On Marriage Help