Do You Think Your Partner Is Cheating on You?
It's not easy living with someone no matter how much you love them. Yes, even happy couples can have heated disagreements which do not unhinge the relationship.
But suspecting that your partner is cheating on you can be far more potent than most spats.
Why is that? Why can strong suspicions of cheating be so devastating?
What defines cheating?
So, what is considered cheating in a marriage? When you are married you know your personal boundaries. There is a certain line that is to be drawn with the opposite gender, that can be called as appropriate. However, when there is a betrayal of trust, about deliberate, hidden information about the contact or emotional and physical intimacy with an individual, who is not the spouse, it qualifies as cheating.
Cheating is one of the transgressions that have the potential to destroy not just the relationship but also your family, life, and trust in people.
So, what's the best thing to do if you think your partner is cheating on you?
Discovering that your partner is cheating on you makes you depressed, confused, and angry. Doing something about it can make you reckless and unsafe if you aren't smart.
How do I know if my partner is cheating
If you find yourself asking these questions, here are some give away signs.
He could be experiencing sharp mood swings, keeping passwords on phone and being extremely discreet with his phone calls, internet browsing history. You suddenly notice he has an insatiable sexual desire, unlike before. He tries to shower you with acts of kindness to compensate for something. He is unreachable or doesn't account for his hours spent away from work or home.
If you spot these signs, let him know how it is upsetting you. Don't hope for things to just go away on their own.
Television shows such as "Dateline" or "48 Hours" feature stories about cheating couples that end in murder. So, what should you do that does not involve breaking the law or losing your heart, mind, life, and soul?
You have limited choices and some carry consequences that could be irreversible. Stay calm so you can stay level-headed.
If possible, avoid these when your partner is cheating on you
Having a screaming, throwing, hitting, breaking, destroying, swearing fit

Using substances to dull your emotional anguish

Retaliating by having an affair

Threatening the other person whom you think is your partner's lover

Threatening to leave right away.
All the above behaviors could spark physically harmful behavior in each of you.
Yes, you feel emotionally betrayed because your partner certainly has poked huge holes in your relationship foundation. Cheating can have the power to destroy love. But not always.
You do have several pro-active choices. You might need to try out more than one.
All these choices sharpen your understanding of you, your partner, and your relationship.
Here are quick lists of things to do that I learned from decades of working with thousands of clients.
Calm down, if possible. Not all relationships end because your partner is cheating on you.
Start a journal. Include information about how you and your partner handle disagreements, when you laugh when you make love, and when you feel happy or unhappy together.
Consult a trusted third party, not your friends. Do a search for a therapist or religious advisor to discuss your relationship and sort out your thoughts and feelings.
You can find therapists in your area on websites such as www.apa.org, American Psychological Association; www.naswdc.org, National Association of Social Workers; www.aca.org, American Counseling Association, and www.aamft.org, American Association of Marriage and Family Therapists.
If your partner will not come with you, go alone. (And few things upset a partner than knowing you are talking about him or her! They just might attend to "set the therapist straight.") Healing and real change can happen.
Remember, you can always break up or get a divorce. Take your time so you don't act out of haste, hurt, or spite.
Go for a walk, if possible, together to discuss things that you each think needs to be improved in the relationship. This exercise is not a blame session. Get proactive so you can work on a solution.
Talk openly about feeling distant. Ask your partner how they feel about the relationship and what needs to change.
The good news is that about a third of couples not only get over an affair, but they triumph over it as well.
However, it is not unusual for your partner to lie about having an affair. After all, most affairs are secretive for good reason: The consequences are the dissolution of both your relationship and your family life as it is now.
Partners can hide their secret life for a long time
Affairs can be signs that the cheating person is having an affair as a misguided form of a quick-fix "medicine" to cure issues that are not primarily about the marriage or relationship.
For example, affairs are often used to kindle feelings of specialness that the person has lost or never had.
Getting older, not getting promoted, not feeling like a good parent, and any other feelings of regret and disappointment in one's self can make a person vulnerable to the initial highs of having an affair.
Of course, it takes time to recover from the betrayal. The emotional breach can live in your heart forever. It just gets quieter and less potent. But couples do, over time, heal, learn, and develop solid communication and problem-solving skills.
I can't say the following words often enough.
Take your time. Learn. Don't "throw the baby out with the bath water." Couples do heal and grow together. Seek counseling as soon as possible.
Share this article on
Want to have a happier, healthier marriage?
If you feel disconnected or frustrated about the state of your marriage but want to avoid separation and/or divorce, the marriage.com course meant for married couples is an excellent resource to help you overcome the most challenging aspects of being married.
Learn More On This Topic
You May Also Like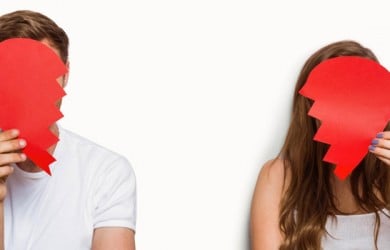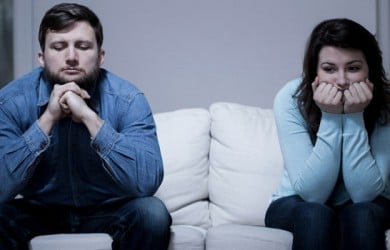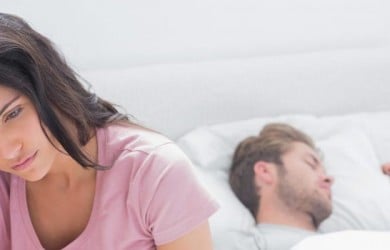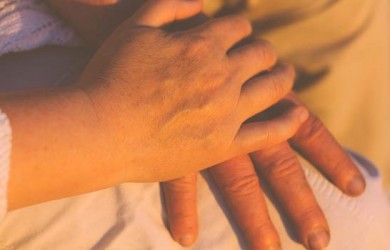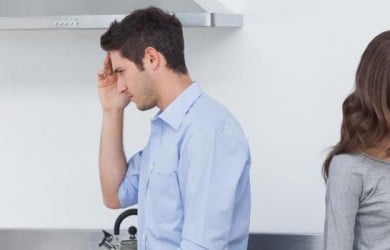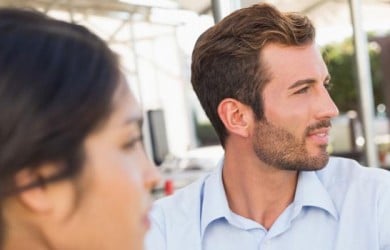 Recent Articles
Popular Topics On Marriage Help