20 Thoughtful First Anniversary Gift Ideas for Couples
Wedding anniversaries are a reminder of an important date in a couple's journey together. It can be a great opportunity, but it can also add to the pressure if you are still searching for good first anniversary gift ideas.
You may want to give your spouse or the happy couple the perfect gift that celebrates the first year of matrimony while also giving them something that they can remember fondly in the future.
One year anniversary gifts don't have to be grand for someone to appreciate them. The gift should consider what your partner or the couple would like and what would make them happy.
Still confused? Check out the varied list of ideas and help them enhance this first wedding anniversary.
What is the traditional 1 year anniversary gift?
In the United States, 1 year anniversary gifts are traditionally made out of paper. Things that are made out of paper may at first seem like a cheap gift. However, there are plenty of opportunities to create or buy thoughtful gifts out of paper.
The history and tradition of using paper are long and ambiguous. It is a generational thing that we have the Victorians to thank for.
Nobody knows why we use paper as the basis of the first wedding anniversary gift ideas. Still, many have theories about how paper is connected to the first year of marriage.
Here are some reasons why paper can be an ideal and very romantic gift if you are still looking for first anniversary gift ideas:
Paper represents the turning of a new page, a blank page, full of new opportunities.

In the first year of a marriage, a couple will have settled down into married life, enjoyed a honeymoon and all the holidays together for the first time as husband and wife.

A paper as a gift also symbolizes that the future is yours to write. It also represents the coming together of two separate entities in the interweaving of the fibers on the page.

It reminds us of the fragile nature of our first year of marriage and the potential to strengthen, and it's also eternal; it can last forever.
So when you are dismissing the idea of a paper gift for a gift, don't forget the symbolic value that paper brings, and you'll probably feel much more inspired to choose paper items as some of the best gifts for first anniversary.
Is there a theme for first year anniversary gifts?
Paper is seen as the first anniversary gift traditionally speaking. However, clocks are considered the modern theme for first anniversary gift ideas for him or her.
Clocks are reminders of the importance of time. They can indicate the beautiful moments from the past year of matrimony and the many more years to follow.
The color theme for the first anniversary gift ideas is yellow which you can choose to follow no matter what you choose as the gift for this significant milestone anniversary.
20 first anniversary gift ideas for couples
The traditional way you might choose to celebrate is by including one year anniversary gifts. There are many options, particularly today, to pick the one year anniversary gifts that are personalized.
Related Reading: 

6 Gift Ideas to Bring the Spark in Your Relationship
Here are some first anniversary gift ideas that can solve your queries:
Paper themed gifts:
1. Journal
A journal is a beautiful gift because it gives you the option to write down your goals and experiences to store away your memories of your first year of marriage or capture new memories in your second year of marriage.
Remember, research shows that journaling helps promote positive mental health.
If you plan to give a journal as your first anniversary gift, it's probably helpful to write a little note and place it on the first page to explain why you chose this gift as a first-anniversary gift.
2. Tree to plant
Paper comes from wood. And wood comes from trees. The seed of a tree that a new couple can plant in their new home and watch grow could be one of the most romantic 1st anniversary gifts you could give.
Just be sure that there is space to plant a tree before buying this first-anniversary gift.
3. Paper photo frame
Photos are always great for keeping memories. Placing a couple's photo on their first wedding anniversary into a paper-finished photo frame is one of the perfect 1st anniversary gift ideas.
A framed picture is a beautiful keepsake that captures the couple as they are at the time of their paper anniversary and there are plenty of opportunities for paper frames to suit all tastes.
4. Love letter
A well-thought-out love letter could be the perfect gift for the husband and wife celebrating their first anniversary.
It can be framed and hung in their bedroom so that they can reflect upon it for eternity.
Suppose you are a friend or family member. In that case, you might like to send an appreciation letter highlighting how much you are rooting for the couple and what their marriage means to you.
This type of gift is so meaningful yet so frequently overlooked.
Related Reading: 

15 Tips on How to Write a Love Letter
5. Origami magic
Place loving acts before expensive things and make some beautiful origami art for your beloved or the couple.
Origami gives you first anniversary gift ideas that are delicate, pretty and personalized. Your effort into making these beautiful creations will show your partner that you care about them deeply.
You can search for various origami designs on Pinterest, Instagram or Google for ideas and inspiration. You can try something simple first and then something complicated if you can.
6. An anniversary lookbook
Best first anniversary gifts for her or him are the ones where you get to convey just how much your partner and your relationship mean to you. That's why you can consider making an anniversary lookbook full of your memories.
These could include pictures and loving notes that capture memories from a couple's first year of marriage. You could also note some of the funny fights that they've had so that they can laugh about it together.
Related Reading: 

5 Gift Ideas to Strengthen Your Relationship
7. A paper bouquet
A paper bouquet can be the best gift for the first anniversary as it is a step above the traditional celebratory bouquets of real flowers.
Paper bouquets last a long time, unlike real flowers so you can keep them as a memento for years in some form. And if you are looking for first anniversary gift ideas that are personalized, then you can also try making paper flowers yourself for this bouquet.
8. Personalized couple's stationery
It is a new age, and yet there is something romantic about getting personalized stationery for both you and your partner. A couple's stationery can be romantic that is subtle yet meaningful.
You can get the couple's initials printed on notepads, envelopes and other writing supplies. You can also get pen stands and files when you think of first anniversary gift ideas.
9. Framed wedding vows
Did you and your partner or the couple write down special wedding vows just for each other a year ago? Take this moment to celebrate the love poured into these vows for each other.
First anniversary gift ideas are perfect when they bring together aesthetics, romance and nostalgia. Framed wedding vows bring together all three of these elements together and the couple can smile every time they see these hanging on their wall.
10. Appreciation jar
If you are looking for first anniversary gift ideas that are personalized and meaningful, then an appreciation jar could be your answer.
All you need to do is write some messages of appreciation for your spouse or the happy couple on small pieces of paper and place them inside a beautiful jar.
The notes can include your heartfelt thoughts about love, inside jokes, cherished memories or compliments for your spouse. Think about things that would bring a smile to your partner's or the couple's face and then write it.
To learn more about how gratitude can transform a relationship, check out this video:

11. Vacation tickets
If you are looking for first anniversary gift ideas that are extra special, then you can consider going on a vacation with your spouse.
You can pick a place that offers what your partner likes to do on vacations. If they like adventure, then pick a spot that offers adventure sports, but you should pick a quiet place amid nature if that is what they like.
12. Sheet music for a beloved song
Getting the sheet music for your partner's favorite song or a song that means a lot to you as a couple is one of the creative first anniversary gift ideas.
Research shows that love songs impact the decisions that a person makes. Use one such song to your advantage.
You can get a stylized version of the sheet music and frame it in a way that makes it a perfect addition to a bedroom or living room. Your loved ones will never expect this and it will make them feel extra special.
13. Post-it notes magic
Get creative and make an artistic display using post-it notes. You can fill these post notes with sweet love messages that will bring a smile to the face of the ones you are celebrating.
If you are looking for first anniversary gifts ideas for husband or wife, you can also randomly place sweet post-it messages for the couple throughout their house or set up a treasure hunt for them using these love notes.
14. Photo art
Gather the prints of beautiful pictures you have taken of your spouse or the couple in the past year. You can find creative ways to arrange these pictures artistically or place them together in a personalized photobook.
Pictures are a reminder of the beautiful moments that a couple spends together and you can use this when looking for first anniversary gifts ideas for wife or husband.
Related Reading: 

10 Unique Gift Ideas for Her
15. Tickets to a show
Consider giving your beloved partner or couple tickets to a show they like or might appreciate. It can be a pleasant experience for both partners.
You can get paper tickets to a musical act, play or comedy show that they like to end the first year of marriage on a high note.
Non-paper themed gifts:
16. Some spa time
Your one year anniversary gift for your partner or loved ones does not necessarily have to be a tangible thing; you can gift a relaxing spa experience to them.
Book a couple's appointment at a spa so that they can get away from the stresses of everyday life and be indulgent for one day. Go ahead and join them and have a soothing couple's day at the spa.
17. Matching tattoos
If you are into getting tattoos, you can research and get matching tattoos together.
You can pick a symbol or words that mean something to you as a couple. You can even get the date of your wedding tattooed on your body.
If you are unsure about getting a permanent tattoo, you can get temporary ones that are fun and yet sentimental.
18. A personalized subscription
Have you noticed little things about your partner or the newly married couple in the past year? Is there anything that they particularly like?
Whether it is a magazine, a book, a delicacy or anything else, consider gifting your loved ones a subscription of it for a couple of months or a year. The simple act will show that you notice little things about them and remember making them feel happy.
19. Customized home decor
Be it wine glasses, fridge magnets, personalized couple's towels, or a couple's portrait, and you can always consider a good option for the one year wedding anniversary.
After marriage, the couple usually ends up living together. So you can get a gift for your spouse or the couple that enhances the decor of their house. It can personalize minor aspects of the home in meaningful ways.
20. World map goals
As this is just the first anniversary, give your loved ones a gift oriented towards the glorious future waiting for them.
Give them a representation of the world map, which they can mark when they travel to different places together.
Related Reading: 

25 Best Anniversary Gifts for Him
Final thoughts
Paper is probably one of the most beautiful first anniversary gifts you could give a couple. The symbolic meaning, modest persona, and resilience that paper represents are powerful and will, without question, leave their mark on the special couple's memories for years to come.
But you don't have to pick something based on the theme of paper. Pick something that will make your loved ones feel special and cared for.
The gifting options we've suggested above will probably still be prominent in the couple's life even when they celebrate their diamond wedding.
Share this article on
Want to have a happier, healthier marriage?
If you feel disconnected or frustrated about the state of your marriage but want to avoid separation and/or divorce, the marriage.com course meant for married couples is an excellent resource to help you overcome the most challenging aspects of being married.
You May Also Like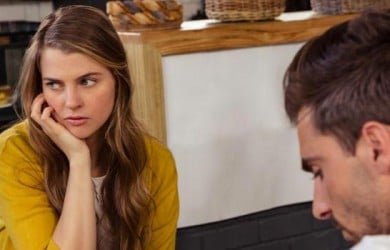 Popular Topics On Married Life