Top 10 Christmas Holiday Ideas for Married Couples
People generally tend to do more exciting things at the beginning of a relationship. However, that does not mean that a married couple cannot revive the feeling of novelty and excitement they shared at the beginning and Christmas is the perfect opportunity to try both old and new activities that you enjoy and haven't done for a while now.
1. Celebrate Christmas by going on a date
Nobody says Christmas must be celebrated only at home. Put some stylish clothes on, grab your partner and go spend this special holiday downtown. There are all sorts of special events, nicely decorated restaurants, and pubs, and Christmas fairs during this time of year.
So, why not enjoy the celebrations outside? You might want to take a turn on the skating rink, visit some shops for late Christmas shopping, or go for a Christmas drive-in movie date. Turn this day into a date and have fun as most couples do at the beginning of their relationship.
2. Travel around the world for the winter holidays
Make things grand this Christmas and book a trip around the world with the most beautiful destinations for this time of year! Even choosing one single place to travel to can turn the quiet holidays into something special.
Be it somewhere exotic or a mountainside resort in a cold and snowy country, there are hundreds of destinations to choose from, each magical in its own way. It's also the perfect opportunity for a married couple to spend some alone time while discovering new places or, even, new activities.
Who knows, maybe you'll even end up scuba diving instead of skiing while people back home laze around the house.
3. Shake things up at home sweet home
Spending time alone at home can be boring and it has probably turned into a routine by now, especially for married couples. If you usually have a busy working schedule and barely get to relax at home or even if you do spend enough time locked inside the house, you end up doing the same old things, get into the Christmas spirit, and try some new activities.
Liven things up a bit by taking advantage of this winter holiday and the opportunities it has to offer and try some of these easy-to-do-at-home tricks:
Grab a jar and fill it with handwritten notes of the things you want to do together that you usually do not have the chance to. It might sound simple and rather childish, but it can be fun taking turns drawing notes and experimenting. Skip the chores and the boring ideas and entertain yourselves with some original requests!

Prepare your partner's favorite dishes, dress to the nines and have your very own romantic dinner in front of the fireplace or the Christmas tree.

It's all about the atmosphere and paying attention to the small details!

Throw your very own Christmas-themed costume party! Whether it is just the two of you or you decide to have some friends over, this can be a fun and engaging event.

Exchange presents and then take some time away from the TV and other distractions and spend some time simply talking. You can plan your expectations for the upcoming year or go for a walk down memory lane, it's all up to you!

Make an advent tree and instead of decorating it with baubles or sweets, add messages on small pieces of paper. Make sure to choose two different colors for the paper you write on so that you both know which messages are intended for whom and pick a note every hour. Write nice things that your spouse has done for you or naughty things you'd like to do!

Grab your PJs, some snacks, two cups of hot cocoa, and cozy up next to each other while watching one of your favorite movies. You could even do a marathon movie night and pick films related to the winter holidays or you can include the first movie you've seen together as a couple to make things more romantic.

Create a new family tradition for you and your spouse. Each person has lovely memories of his or her own family traditions, so it would be even better to decide on a new one you'd like to share just with your partner.
It will eventually turn into great memories as years go by and you can even pass it down to your children. Just keep in mind that it would be more fun and meaningful for both of you if you are original and decide on something neither of you has done before!
Spending Christmas with your loved one in the comfort of your home or in an entirely new setting can be magical and entertaining as long as you take advantage of the multitude of opportunities the holidays have to offer.
Share this article on
Want to have a happier, healthier marriage?
If you feel disconnected or frustrated about the state of your marriage but want to avoid separation and/or divorce, the marriage.com course meant for married couples is an excellent resource to help you overcome the most challenging aspects of being married.
You May Also Like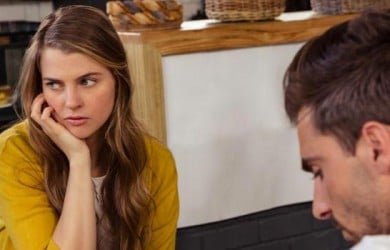 Popular Topics On Married Life