Prevent Money from Ruining Your Marriage
Marriage is always going to be a bit of a roller coaster no matter what. But it's a relationship that will last through each and every one of your seasons of life.
You'll go through good times, not so great times, and everything in between and it's up to you and your partner to stick with one another to ride out the storms and enjoy the sunshine.
But if there is one singular stress that a lot of marriages break apart on the rocks over it has to be money.
Everyone has a unique relationship with finances all on their own, and blending two lives together – and potentially two totally different concepts of money – is always a bit of an uphill battle. At the same time, armed with the inside information we highlight for you below, you should be able to smooth out a lot of these sticky situations without much headache or hassle.
Let's dive right in!
1. Get honest about your current economic situation ASAP
The most important thing you can do when you are looking to take care of your finances as a married couple is to get brutally honest about your economic situation as it sits right now.
You have to create an environment where both people can be upfront and honest about their financial mistakes and missteps, where everyone can talk about poor financial habits and bad decisions, and where you both come up with an understanding of where you sit financially right now.
The only way to move forward with a financial plan that actually works for your specific situation is to know the kind of situation you are both in, to begin with.
2. Create a budget and a plan and stick to it like glue
The very next thing you have to do once you better understand where you are financially right now is to figure out where all of your money is going, where it needs to go, and where it can be better allocated to grow so that it can support the kind of life you are looking to build with one another.
There isn't a lot of excitement that goes into creating a budget and honestly the monotony of tracking each and every penny you spend can get a little bit tedious.
Thankfully, there are quite a few apps, software solutions, and services out there that automate most of this for you.
And if you both commit to sticking to the plan you'll be able to take care a lot of the financial heavy lifting in your relationship.
3. Have regular "money checkups"
Even the best plans are going to go a little bit sideways every now and again.
To combat those issues and to get out ahead of tiny problems before they become major money catastrophes you want to have regular "money checkups". These money meetings are where you and your partner sit down every week, every two weeks, or (at the very longest) every month and go over the household finances.
The only things in life that get improved are the things that are constantly tracked and measured.
By having these regular money checkups you'll both know exactly where you stand, will be able to course correct if things are getting a little bit out of hand, and will be able to better plan out your success – and hopefully accelerate it, too.
4. Climb into the driver's seat of your income together with a business
Maybe the biggest money challenge out there is simply not having enough to do everything you'd like to do, and the cold, hard reality of the situation is most people working a regular old 9 to 5 aren't going to be able to generate the kind of income they need from that job to lead the kind of life they were hoping to.
Whether you decide to create a side hustle that generates a little bit of passive income on the side, put your money into investments that have every opportunity to grow your money while you sleep, or – the best idea with the most control – to build a business (ideally with your partner) is entirely up to you.
Even if you are struggling financially you can always get a small business loan that can help you get a business running no matter what your situation is.
But climbing into the driver seat of your income gives you a lot more control over your cash flow and can make your financial future happen a lot faster than it would have otherwise.
5. Kill bad debt as quickly as humanly possible
The second big money problem that cripples more marriages than almost any other has to be the existence of bad debt.
Any debt – ANY debt – that doesn't help you generate more income in the short or long-term is considered to be a bad debt, particularly for depreciating assets.
Bad debts like- expensive cars or high interest-rate credit card charges.
You want to kill off that bad debt just as quickly as humanly possible, paying down big chunks of it at the time so that you are able to save more and get out from underneath the thumb of these creditors.
Share this article on
Want to have a happier, healthier marriage?
If you feel disconnected or frustrated about the state of your marriage but want to avoid separation and/or divorce, the marriage.com course meant for married couples is an excellent resource to help you overcome the most challenging aspects of being married.
Learn More On This Topic
You May Also Like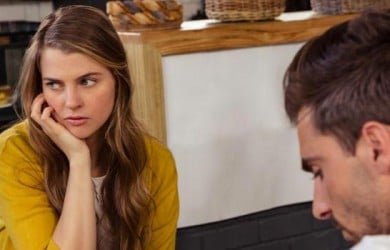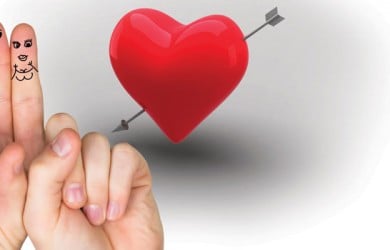 Popular Topics On Married Life