How To Make Moving Houses Less Stressful For Your Family
Living in a busy world with hectic schedules, we all hate feeling stressed, and moments like moving houses can be stressful to the entire family as it requires the help of everyone.
And while most people would agree that moving is a stressful situation to handle, there are many ways you can downplay the stressors of moving from one place to another. Check out the tips below.
1. Organization is the key
Moving houses is a big deal since it needs careful planning of all the things that you need to do. It is the reason why you should create a strategy ahead of time of what you should do and how you should do it. The organization is a key factor in how well your move goes.
To avoid the pain and stress it brings, prepare a game plan of what you're going to do. Everyone has different tactics, but the basics are: setting the date of your move, checking all that's necessary, like contacting your estate agents and securing a fixed date of your move, and packing your belongings neatly.
If you have set your moving date, schedule a plan for the next few weeks you will spend in preparing for the moving day. Make a checklist of all the duties you need to do. By creating a list, it will be easier for you to identify the things you need to prioritize.
When you're finished creating a list, distribute them to the family members and divide it into weeks, allowing your family to complete all that is necessary for each week. Essentials like a kettle to make milk comes near the top, cleaning up and packing your furniture might come next, and the list goes on.
2. Always double-check
You've packed everything, and you're ready to go. You and your family are now traveling to your new address, and everyone is happy and excited only to find out that your moving date is next week! Now that's stressful.
To keep these things from happening, always talk with your estate agent about specific details like when you'll get the keys to your new home. When you're renting a property, get in touch with the landlord or agent to make sure things are going in the right direction.
Double-Checking small details like this might not seem important, but this could potentially lead to unavoidable stress. It's always better to double-check to avoid unnecessary stress for you and your family.
3. Get some help to make it fun
To ease the stress, get some help from your kids or your partner and turn it into something fun, like making games that offer prizes in the end.
For instance, tell your children that the child with the most number of packed items can pick a bedroom in the new house. Of course, you have to monitor your kids, but it makes the situation a little lighter than it did before.
If it's only you and your partner, ask your friends and relatives to come over and help you pack. By having someone else to help, you can shorten the time of your packing and can also reduce a lot of stress.
4. Sort things in order
When you start packing your stuff into separate boxes, it's always tempting to just put whatever you see to whatever box you're dealing with it. While this might seem like a quicker way to get things done, it's not the most efficient way of packing as it can make unpacking your stuff a nightmare.
By sorting your belongings into different boxes, you'll know exactly where to find your stuff. If you're going to do activities with your children, make sure you tell them what to put and where to put their belongings.
If you feel like things are getting messy, label each box to determine what's inside clearly. This method can also help movers and helpers which part of your new house each box should go.
5. Know how to pack your belongings
Now that you've sorted what to pack and where to pack them, it's important that you also know how to pack them. You can assign different tasks to your family when packing to minimize the time in packing.
Items like glasswares and dishwares are the most delicate to pack and can sometimes be awkward because of its shape. Wrapping these items with old newspapers could do the trick. Clothes are easy to pack since throwing them in plastic bags is enough. But if you've got your favorites, you can fold them nicely before putting them in a box.
When you move your furniture with you, it helps that you just hire movers to assist you. Some require to disassemble your furniture, so it's important you know how to put them back together.
It's essential that you and your family properly pack your belongings for a stress-free unpacking in your new home.
6. Pack a box with essentials
Putting needed items clothing for your kids, your family's toiletries, coffee, kettle, and the likes in one box can you help you get through the first 24 hours of your stay. This way, you don't need to panic finding your kid's stuff after you move into your new home.
7. Always have your quality time
During stressful moments like moving into a new home, we often forget to spend quality time with our family. To release stress, try relaxing for a day or two and spend quality time together.
Take your kids out to the movie theater, or you can treat your family to a dinner at your favorite restaurant, it's all up to you; just as long as you spend your quality time together. Don't ever let stress hinder your bonding time with your family.
Takeaway
After moving houses, you and your family are going to be living in chaos for some time, with boxes all over the place and things that seem to be out of your control. You just have to get through messy days, and eventually, everything will fall into place.
While moving might seem stressful and tiring for the family, always remember to enjoy every moment of it. It might take time for all of you to feel the new space as your own, but give yourselves time to settle in.
As a family, you must look forward to the change and realize that this move could be a rewarding experience. Bring the topic into a more positive light and just think about how it's going to be a chance to start over.
Share this article on
Want to have a happier, healthier marriage?
If you feel disconnected or frustrated about the state of your marriage but want to avoid separation and/or divorce, the marriage.com course meant for married couples is an excellent resource to help you overcome the most challenging aspects of being married.
More On This Topic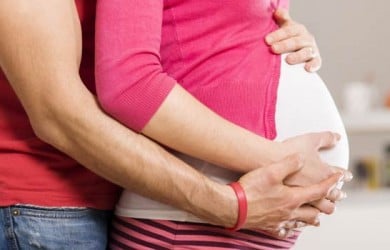 You May Also Like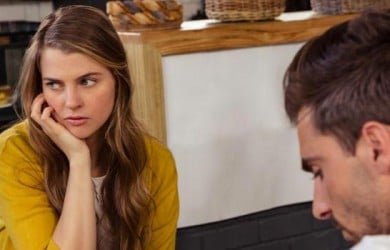 Popular Topics On Married Life