35 Creative Gender Reveal Ideas That You Must Consider
The trend of holding gender reveal parties has grown in recent years and for good reason. The gender reveal party is a unique way for parents-to-be to tell their loved ones the happy news of their baby's gender. There are a lot of moving parts involved in organizing a gender reveal.
For this reason, we have compiled a list of 35 gender reveal ideas that will make this a memorable occasion.
How do you make a gender reveal special?
You may personalize your gender reveal ideas in numerous ways by selecting elements that speak to your tastes and interests. There are many details to consider while organizing a gender reveal party, such as the party's theme, location, food, decorations, and fun games.
35 gender reveal ideas that you love
Now that you know the basics of gender reveal preparation, we can explore some of the most unique gender reveal ideas below.
1. Surprise baby cake
The baby gender reveal can be undertaken by cutting into a cake covered in either pink or blue icing.
2. Balloon package
Having the parents-to-be open a package filled with pink or blue balloons to determine the gender is among some cool gender reveals ideas.
3. Confetti popper
The baby reveal ideas can also include popping a confetti-filled popper.
4. Piñata
Have the parents-to-be burst open a pinata filled with pink or blue confetti to find out the gender.
5. Smoke bomb
One of the best gender reveals is to use a smoke bomb to release a cloud of pink or blue smoke.
6. Paint fight
Have visitors sling pink or blue paint at each other.
7. Instant-win games
Guest genders can be revealed with a simple scratch on a card.
8. Bath bomb
The use of a gender-revealing bath bomb.
9. Fireworks
Throw a gender reveal party with either pink or blue fireworks.
10. Gender reveal box
Open a box with pink or blue balloons, confetti, or other gender-reveal items.
11. Gender reveal egg
Crack open a hard-boiled egg to reveal the gender by seeing if the yolk is pink or blue.
12. Pinata cake
Fill a cake with sweets and confetti in either pink or blue.
13. Golf ball with gender reveal
Hit a golf ball filled with pink or blue powder to reveal the gender.
14. Donuts
Donuts filled with pink or blue icing can reveal gender with only one bite.
15. Cupcakes or cookies
Bite into a cupcake or cookie filled with pink or blue frosting.
16. Paint can open
Open paint can be filled with pink or blue paint.
17. Gender reveal t-shirts
Wear matching T-shirts that reveal your gender.
18. Gender reveal sneakers
Wearables are always awesome gender reveal ideas. Wear matching sneakers that reveal your gender.
19. Balloon pop
A sign that reads "Pop me" should be affixed to a giant balloon filled with colored confetti. To find out the gender, the soon-to-be parents can pop the balloon.
20. Decorating onesie
Invite visitors to customize white onesies with gender-specific patterns and hues. The soon-to-be parents can subsequently use these onesies for their child.
21. Game of guessing the gender
Decide whether the baby will be a boy or a girl by asking the attendees to vote. Vote totals should be recorded on a board or billboard.
22. Game of baby pictures
Invite visitors to bring images of themselves as babies to put on a board. The expecting parents can then announce their gender by adhering to a pink or blue sticker on the baby's image. This will be among creative gender reveal ideas.
23. Ticket scratch-offs
For fun gender reveal ideas, make cards with a gender reveal message below that can be scratched out. The gender may be discovered by guests scratching off the card.
24. Sparklers
Use pink or blue sparklers to let guests know which gender.
25. Photobooth accessories
Here are some more gender reveal ideas. Create a photo booth with gender-specific tiaras and mustaches as props. Visitors can use the props in photos to discover their gender.
26. Family relics as gender reveal ideas
By handing down a family artifact in a gender-specific color, such as a baby blanket or toy, you can reveal the gender.
27. Blow reveal
Pink or blue bubble soap should be placed in a tiny bottle. The gender can then be revealed by blowing the bubbles by the future parents.
28. Sporty choice
If the expectant parents enjoy sports, prepare a ball that is either pink or blue powder that they may hit to determine the baby's gender.
29. Treasure hunt
Make a scavenger hunt with hints that point to the spot where the gender is shown at the revelation.
30. Shiny sticks
Some more great gender reveal ideas are to give visitors pink or blue light sticks and have them all turn them on simultaneously to announce the gender.
31. Sleek gender revealed
Someone should shine a light from behind a white sheet or huge piece of paper hung up. Place the soon-to-be parents in front of the sheet with their backs to it. On the sheet, trace their silhouettes using black paint or markers. Ask visitors to make gender assumptions based on the silhouettes.
32. Fire to show gender
Have a campfire where everyone can congregate and grill hotdogs or marshmallows. To determine the baby's gender, use sparklers or colored smoke bombs.
33. Male or female balloon wall
To disclose the baby's gender, make a pink and blue balloon wall and ask the expectant parents to pop them. Adding glitter or confetti to some of the balloons may give the event a playful edge.
34. Confetti cannons for gender reveal
Guests can shoot confetti cannons to find out the baby's gender. This may be an enjoyable and exciting way to celebrate with friends and family.
35. Gender of the pet
You may invite your pet to participate in the gender reveal if you're a pet owner. You might, for instance, put a sign on your dog's collar that reads, "It's a boy!" or "It's a girl!" or dress your dog in a blue or pink suit.
Alternatively, you may use your cat to accidentally tip over a box of pink or blue balloons to determine the gender.
Watch this video to learn more about other aspects of party planning:
Some frequently asked questions
Making decisions is a big part of organizing a gender reveal party. Here are responses to two often-asked issues on who should manage the party and when it should happen.
Who should organize a gender reveal celebration?
Anyone close to the expectant parents, such as a friend, family member, or even the expectant parents, can organize a gender reveal party. It's critical to consult the expectant parents about their tastes and values to ensure the party adheres to those standards.
How far in advance should a gender reveal occur?
Since an ultrasound can typically disclose the baby's gender between 18 and 20 weeks of pregnancy, this is the ideal time to host a gender reveal party. However, the choice of timing ultimately depends on the preferences of the future parents.
Final thoughts
There is a variety of imaginative and original gender reveal ideas that may enhance the significance of this momentous occasion. When organizing a gender reveal party, it's crucial to consider the expectant parents' tastes and values.
To guarantee a happy and healthy beginning for the expanding family, it may be beneficial to seek the advice of a professional, such as couples counseling, if there are any problems or worries.
Share this article on
Want to have a happier, healthier marriage?
If you feel disconnected or frustrated about the state of your marriage but want to avoid separation and/or divorce, the marriage.com course meant for married couples is an excellent resource to help you overcome the most challenging aspects of being married.
Learn More On This Topic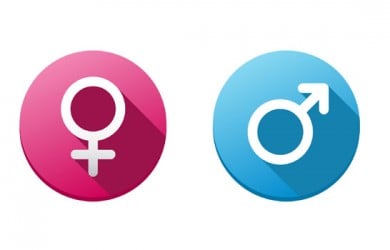 You May Also Like