10 Creative Ways to Make Your Woman Feel Special on Women's Day
Women can be a part of your life in their social, professional or personal capacity. But when they are a part of your life and you love them dearly, you understand the value that they can add to your life.
If you appreciate what the woman in your life adds to your life, you should not let go of any opportunity to make her feel special and genuinely valued for who she is. Women's Day can act as a reminder for you not to take her for granted.
However, if you are trying to make your woman feel special on Women's Day, we are here with some tips that can help guide your efforts and intentions.
What is the significance of Women's Day?
The earliest known record marking the 8th of March as Women's Day dates back to the early twentieth century. It was organized as a women's labor movement in America. It aimed to secure equal rights for women, including women's right to vote.
At this point, it is still focused on women's equal rights and opportunities. However, within the context of interpersonal dynamics, it offers a chance for you to appreciate the women in your life and for women to appreciate each other.
Within a relationship, if you make your woman feel special on Women's Day can strengthen the bond that both of you share. It can make her feel valued and cared for by you.
10 ways to make your woman feel special on Women's Day
If you are wondering how to wish Women's Day to a girl, try to assess what kind of actions or things bring a smile to her wife. Ask yourself, "What makes her happy and how can I make that happen?"
Here are some heartfelt gestures to make this Women's Day for love that can help you celebrate the woman who adds sparkle to your life.
1. Write a letter or a poem
You can also write a Women's Day letter to a wife or girlfriend and express what you might find difficult to express daily.
Verbal expressions of admiration and appreciation are awesome, but putting them in writing is a special way to communicate how you feel. "It's something that she'll be able to keep and re-read as often as she wants," says professional counselor KerriAnne Brown.
Along with making her feel special, you can use this opportunity to appreciate her for everything she does for you. In the letter or poem you write for her, explicitly mention the things you are grateful to her for, which really makes a difference.
Instead of a complete letter, a small note can also do the trick. Professional counselor Dr. LaWanda N Evans says, "an 'I appreciate you' written note, says I see you, I acknowledge you, I value you, and I appreciate you for all you do. "
Related Reading: 

15 Tips on How to Write a Love Letter
2. Plan a special day for her
"Planning a special day for her is also a nice surprise," says relationship expert SaraKay.
Tell your wife or girlfriend to pick a weekend from Friday to Sunday night when you try to fulfill her little whims and wishes. All she needs to do is focus on things that please her, and you will do your best to make her dreams come true.
The special day can also include time for herself, a precious commodity that is often overlooked or deemed unimportant.
3. Give her a day off
Juggling multiple responsibilities as an adult can be a nerve-wracking task. A day off from at least one of the responsibilities can be a big sigh of relief for your woman. This Women's Day, take over all the chores and let her put her feet up and relax.
Ladies, especially the ones who are homemakers and stay-at-home moms, also need a day to pamper themselves. This could be the perfect opportunity for you to make that wish come true.
4. Take her shopping
You can also wish happy Women's Day to your girlfriend by taking her out shopping. Spoil her and be indulgent towards her so she can feel elated.
Like food is the way to some people's hearts, shopping can be one of the ways to your woman's heart. And if this is the case, an occasional indulgence is always welcome in a good relationship.
You don't have to cough up excessive money for that; a thoughtful gift could make her day. Your indulgent attitude towards making her happy can help her remain in a happy and blissful mood for the next few days after the shopping venture.
5. Plan a date night
Happy Women's Day wishes to my love can include planning the perfect date for her. A date will allow you to reconnect and build the intimacy quotient in your relationship.
Plan a candlelight dinner for your wife or girlfriend, as this is the perfect way to end the day. Cook, or order something of her choice. Change up the decor and the lighting to make the ambiance somewhat romantic.
Marriage and family therapist Mary Kay Cocharo says, "look into her eyes and invite her to tell you what's important to her. As she speaks, listen deeply with full presence. A woman loves to know that you are truly listening, validating her ideas and feeling empathy for her."
6. Plan an outing with her female friends
Happy Women's Day wishes to your girlfriend can also come in the form of planning a females-only outing for your love and her female friends.
Contact her female friends, maybe even sisters, and get them to meet each other on Women's Day at a restaurant you picked. You can buy tickets for them for a movie, play, concert or show. And why not plan a relaxing girls' trip for them?
Related Reading: 

15 Signs of Friendship Turning Into Love
7. Get her flowers
A special occasion requires something other than something fancy; sometimes, simple actions, done with the right intentions, can make a person feel loved and appreciated.
Buying flowers for your ladylove might seem like a cliche thing, but it can be the perfect way to express your appreciation for this Women's Day.
8. Cook or bake for her
Trying to figure out what to do for your girlfriend on Women's Day?
Try to cook or bake for your love something that she likes or something she might like. Even if it does not turn out perfect, she will likely appreciate the effort you put into making her feel special.
9. Sincerely thank and acknowledge her
Happy Women's Day wishes to your girlfriend can express true gratitude.
Take the time, on this Women's Day, to tell her that you notice, understand and are grateful for all that she does for you and what she brings into your life. Gratitude can ensure that she feels valued and not taken for granted.
Watch this video to learn about the three main ingredients of gratitude:
10. Pick one of her to-do list activity
Show your gratitude for your ladylove this Women's Day by trying to help her tick something off her to-do list.
Make your woman feel special on Women's Day by picking an activity, plan or task that she has been putting off for some time now. You can pick a hobby she wants to take up, a place she wants to visit, or something she wants the two of you to try together.
Related Reading: 

8 Fun Relationship Building Activities to Start Today!
Final takeaway
This Woman's Day, make her feel valued and appreciated. Acknowledge her contributions and make her feel empowered. Little heartfelt gestures can make her day and make a world of difference to your relationship.
Instead of treating Woman's Day like an arbitrary day, plan something special for the one you love. Treat this as a reminder to not take your ladylove for granted and remove any cobwebs that may have taken root in your relationship.
Share this article on
Want to have a happier, healthier marriage?
If you feel disconnected or frustrated about the state of your marriage but want to avoid separation and/or divorce, the marriage.com course meant for married couples is an excellent resource to help you overcome the most challenging aspects of being married.
Learn More On This Topic
You May Also Like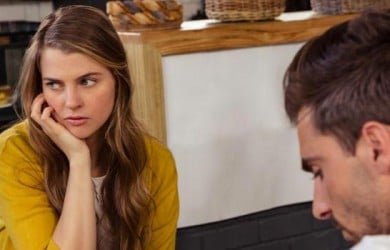 Popular Topics On Married Life