The Thirty Day Challenge for Couples
Is your marriage in the doldrums, friend? Perhaps you don't need a program so much as you need a process. Take the "Thirty Day Challenge for Couples." It's all about intentionality. Be intentional about connecting with your beloved, and honoring the relationship. You won't regret it.
Day 1 – Treat your beloved to a favorite drink after work. For example, craft a nice "mule" for your partner in a frosty copper cup. Top of the "happy hour" surprise with a few tapas.
Day 2 – Massages for two. Head to your local urban spa and splurge on his and her massages. Encourage your provider to place your tables next to one another to nurture good conversation.
Day 3 – Shower with your lover. Yes, that's right, a shower. There's nothing quite as intimate and steamy as a shower with your partner. Be generous with the hot water, friend!
Day 4 – Take a stroll in the park. Now you don't have to travel too far from home for this one. Pack a lunch and a little Champagne to make this excursion truly shine.
Day 5 – Coupons! Create some coupons for your beloved one to use that offer nice little treats like a car wash, or a trip to the dry cleaners. Be creative with this one.
Day 6 – A handwritten note. Spend some time creating a lovely note to your partner highlighting your respect and admiration. No cheating on this one; don't use a computer.
Day 7 – If you have children, provide your significant other with a day a rest. Take the kids out on an excursion so your loved one can rest.
Day 8 – Time for dinner! Crack open the cook book and craft a wonderful meal for your partner. Make sure you create something that he/she likes.
Day 9 – A little house cleaning. As the title implies, do your partner a favor by scrubbing the toilets and mopping the kitchen. You'll do wonders for your relationship.
Day 10 – A box of chocolates. Don't go cheap on this one. Spend some money and seal it with a kiss.
Day 11 – Dinner and a movie. Grab a steak and then indulge in a good flick. Win-win in my opinion.
Day 12 – It's red roses day in your family. Male or female? It doesn't matter. Just get it done.
Day 13 – A bathrobe for your babe or beau. Comfort your lover in a little bit of cotton luxury.
Day 14 – The good ole mixed tape. Create a compilation of your lover's favorite hits for the Ipod.
Day 15 – Group meditation for you and your partner. Find a mat, a quiet space and zin with your significant other. Enjoy the peace, quiet, and connection.
Day 16 – Lunch date on a weekday. Stop by your lover's office and surprise him/her with a one hour getaway to the restaurant down the street. You won't regret it.
Day 17 – Head over to the local ice-cream parlor, grab two spoons, and order a tasty banana slip. Save the last bite for your lover.
Day 18 – Buy a book created by your lover's favorite author, and present the title along with a piping cup of tea.
Day 19 – A little grilling, anyone? During any season, treat your partner to a tall beer and a thick steak. The butter is always optional.
Day 20 – It's time for an overnighter and the little town up in the mountains. Splurge on the B-B, and sleep in on day two.
Day 21– Feeling inspired? Craft a sonnet for your lover. Make sure that someone who knows what they are doing reviews it before you present it. She'll love you even more when she reads it.
Day 22 – Take a hike (in the good way). Grab a map, a water bottle and some trail mix as you head out the door. Treat your lover to a nice day on the trail.
Day 23 – Name a star on behalf your spouse. Yes, you can do this! Yes, it's officially registered. When he looks up at night, your love will be shining down on him.
Day 24 – Jazz night in the city. Put on your cool clothes, fine a corner booth, and keep the drinks coming.
Day 25 – Revisit your marriage vows. It's never a wrong time to renew the commitment you made to your beloved. For a special twist, invite loved ones to attend the second nuptial.
Day 26 – Plan a vacation. Grab the laptop and explore the possibilities with your lover. It's not about the destination, it's about the process. Contentment here we come!
Day 27 – Do some gardening together on a warm Saturday afternoon. Sharing the dirt and the memories will help your love grow.
Day 28 – Cook together on a Friday night. Grab the olive oil and bread so that you can nibble together while you cook. Enjoy!
Day 29 – A little counseling? You don't always see a therapist when there's trouble. Visit during the good times, too. So good for your relationship.
Day 30 – Look into her/his eyes. Intimacy is always so very important. Caress the face and also say those important words, "I love you."
It's not rocket science, friends, it's all about connection. Take the time to facilitate a good connection with your lover by stepping beyond the box on romance. You won't regret it.
Share this article on
Want to have a happier, healthier marriage?
If you feel disconnected or frustrated about the state of your marriage but want to avoid separation and/or divorce, the marriage.com course meant for married couples is an excellent resource to help you overcome the most challenging aspects of being married.
Learn More On This Topic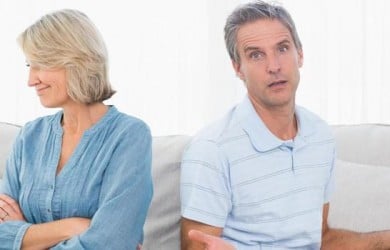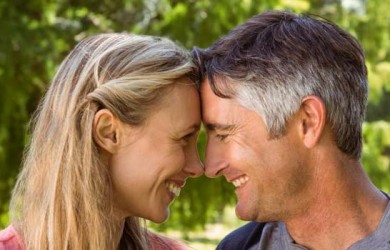 You May Also Like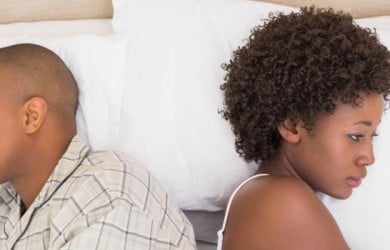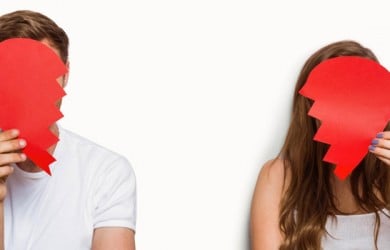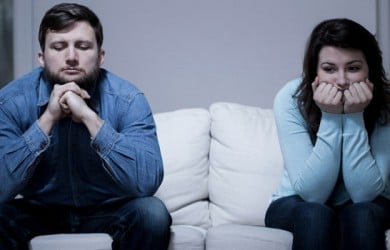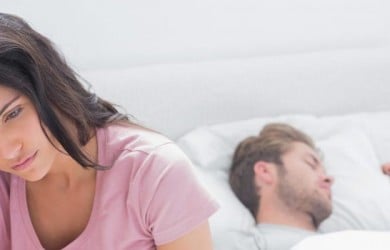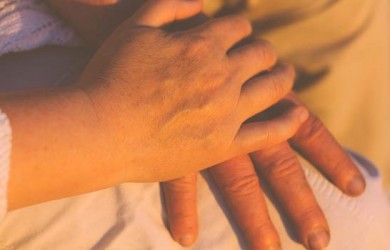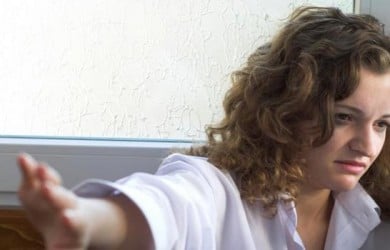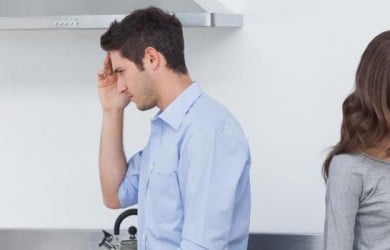 Popular Topics On Marriage Help