Social Media and Divorce: The Connection You Need to Know
In today's interconnected world, social media platforms have become an integral part of our lives, influencing how we communicate, share experiences, and interact with others.
However, amidst the vast benefits and opportunities that social media offers, there lies a complex web of consequences, especially when it comes to personal relationships.
We will discuss the intricate relationship between social media and divorce, shedding light on the ways in which online platforms have both catalyzed and complicated the dissolution of marriages.
From heightened jealousy and infidelity concerns to evidence gathering and its impact on legal proceedings, we delve into the multifaceted dynamics that social media introduces into the realm of divorce. Let's dig deeper where social media and divorce intersect.
How does social media contribute to divorce?
Social media can contribute to divorce in several ways.
Firstly, it facilitates reconnecting with past romantic partners, which can lead to emotional affairs and infidelity.
Secondly, excessive time spent on social media can lead to neglect of one's spouse and relationship, causing feelings of dissatisfaction and disconnection.
Moreover, social media platforms often portray idealized versions of others' lives, creating unrealistic expectations and comparisons within relationships. This can increase feelings of unhappiness and resentment.
Additionally, social media posts and messages can be misinterpreted, leading to misunderstandings and conflicts.
Lastly, privacy breaches and online harassment can strain relationships and erode trust.
But how many divorces are caused by social media? Well, when it comes to social media and divorce rates, one in every seven divorces involves social media.
The impact of social media on relationships
Social media and divorce often leave an unseen residue that takes time to realize.
Social media has become an integral part of modern life, but when it comes to social media causing relationship problems, its influence extends beyond individual users. The impact of social media on marriages is a subject of growing concern and warrants exploration.
Social media platforms have undeniably altered the dynamics of modern relationships, leaving a significant impact on marriages.
Firstly, the rise of social media has led to increased accessibility and connectivity, allowing individuals to maintain connections with a vast network of friends and acquaintances.
However, this can also create a sense of dissatisfaction or FOMO (fear of missing out), as individuals compare their own relationships to carefully curated depictions on social media. This can contribute to feelings of inadequacy or lower relationship satisfaction.
Secondly, there's also the emotional impact of social media on relationships. Social media can facilitate the rekindling of old flames or the initiation of new connections. While reconnecting with former partners may evoke nostalgia, it can also blur boundaries and create temptations that jeopardize marital fidelity.
Thirdly, excessive time spent on social media can lead to decreased face-to-face interaction and intimacy within a marriage. Couples may find themselves absorbed in their virtual lives, neglecting the real-world aspects of their relationship. This can result in emotional distance, communication breakdown, and diminished overall marital quality.
Lastly, social media can amplify conflicts and misunderstandings.
Misinterpreted posts or comments can easily trigger arguments, while public displays of affection or grievances can embarrass or humiliate partners. The lack of face-to-face communication and emotional cues can exacerbate misunderstandings, making it challenging to resolve conflicts effectively.
Social media as evidence in divorce cases
Going through a divorce and social media posts and activities have increasingly become valuable evidence. Social media platforms, such as Facebook, Twitter, and Instagram, can provide insights into a spouse's behavior, lifestyle, and interactions with others.
Posts, photos, messages, and comments can be used to establish evidence of infidelity, substance abuse, irresponsible parenting, or dishonesty.
However, it's important to note that the admissibility and weight of social media evidence vary depending on jurisdiction and the specific circumstances of each case. Courts consider factors like authenticity, relevance, and privacy concerns.
Therefore, individuals going through a divorce should be cautious about their social media presence and be aware that their online activity can potentially be used against them.
The dangers of social media during divorce proceedings
How does social media affect marriage? During divorce proceedings, social media can pose several dangers that can negatively impact the process.
Firstly, posts or messages shared on social media platforms can be used as evidence against one party, potentially affecting child custody, alimony, or property division.
Secondly, social media can exacerbate conflicts and lead to heated arguments between spouses, further complicating divorce proceedings.
Thirdly, social media can be a source of emotional distress, as individuals may come across posts or updates from their ex-partners or mutual acquaintances that can trigger negative emotions and hinder the healing process.
Therefore, when it comes to divorce due to social media, it is crucial to exercise caution and discretion when using social media during divorce proceedings to mitigate these risks.
4 tips for managing social media during divorce
Managing social media during a divorce can be challenging, as it's important to maintain your privacy, protect your emotional well-being, and avoid potential legal complications. Here are four tips to help you navigate social media during this difficult time:
1. Limit your social media activity
It's crucial to reduce your social media usage during a divorce. Consider taking a temporary break from platforms like Facebook, Instagram, or Twitter.
Continuing to actively engage in social media can expose you to unwanted triggers, such as seeing your ex-spouse's posts or comments from mutual friends. Take this time to focus on yourself, heal, and seek support from trusted friends and family offline.
Psychiatrist and relationship expert Dr. Ish Major breaks down some relationship rules when it comes to social media
2. Adjust your privacy settings
Review and update your privacy settings across all your social media accounts. Ensure that your profiles and posts are set to private, so only approved individuals can access them.
Be mindful of what you share online, as even seemingly innocent posts can be misinterpreted or used against you during divorce proceedings. Avoid posting content related to legal matters, financial situations, or personal conflicts, as these can complicate your case and harm your overall well-being.
3. Unfriend and unfollow if necessary
It may be necessary to unfriend or unfollow your ex-spouse and their close connections on social media. Seeing their posts or updates can bring up painful emotions and hinder your healing process.
While it may be challenging, disconnecting from your ex-spouse's online presence can help you move forward and focus on your own well-being.
4. Seek support from online communities
Although reducing social media usage is generally advised during a divorce, you can still find support from online communities specifically dedicated to individuals going through similar situations.
Joining groups or forums where you can share experiences, gain advice, and find emotional support can be beneficial. Just remember to prioritize your mental health and well-being, and if you find that engaging in these communities becomes overwhelming or triggers negative emotions, it may be best to step back temporarily.
The psychological impact of social media post-divorce
When it comes to social media and divorce, the psychological impact of social media post-divorce can be significant. Constant exposure to your ex-spouse's updates, photos, or new relationships can trigger feelings of sadness, jealousy, or resentment.
Comparisons to others' seemingly perfect lives can intensify feelings of inadequacy or failure. It's crucial to be mindful of these emotional responses and prioritize self-care.
Taking a break from social media or unfollowing/unfriending your ex-spouse can help protect your mental well-being and allow you to focus on healing and moving forward.
Seeking support from offline sources and professional help is also essential.
Some more worthy questions
Know more about social media and divorce below:
How does social media affect divorce?
Social media can significantly impact divorce in several ways.
Firstly, it can exacerbate existing marital problems by providing a platform for public arguments, jealousy-inducing posts, or evidence of infidelity.
Moreover, social media can facilitate the breakdown of trust and communication between partners, as secretive behavior or online interactions with others can lead to suspicion.
Additionally, divorce proceedings can be influenced by social media, as posts or photos can be used as evidence in court cases, affecting child custody battles or financial settlements.
What are the signs of divorce on social media?
When it comes to social media and divorce, there are various signs of divorce that can be observed on social media platforms. One common indicator is a sudden decrease in couple-related posts or a complete absence of pictures together, suggesting a potential rift in the relationship.
Frequent passive-aggressive or negative comments exchanged publicly between partners can also be a sign of marital distress.
Additionally, significant changes in relationship status, sudden unfriending or blocking, or removal of shared photos may indicate an imminent divorce.
It's crucial to remember that these signs should be interpreted cautiously, as they may not always accurately reflect the complexities of a relationship, but they can provide some insights into potential issues.
Connect to yourself by being offline
When it comes to social media and divorce, it requires a proactive and thoughtful approach. By limiting your activity, adjusting your privacy settings, disconnecting from your ex-spouse's online presence, and seeking support from appropriate online communities, you can protect your emotional well-being, maintain privacy, and reduce potential legal complications.
Remember, self-care and focusing on your own healing should be the priority during this challenging time.
Share this article on
Want to have a happier, healthier marriage?
If you feel disconnected or frustrated about the state of your marriage but want to avoid separation and/or divorce, the marriage.com course meant for married couples is an excellent resource to help you overcome the most challenging aspects of being married.
Learn More On This Topic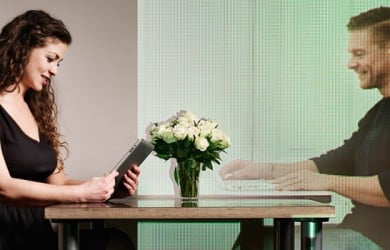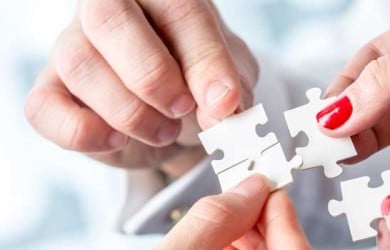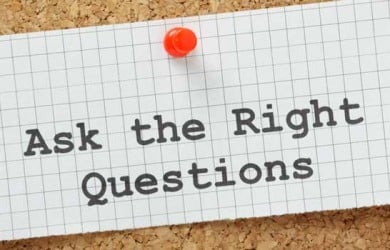 You May Also Like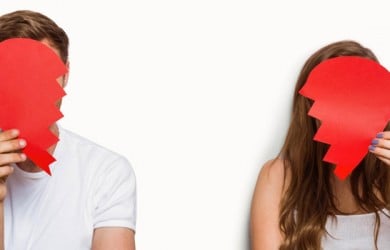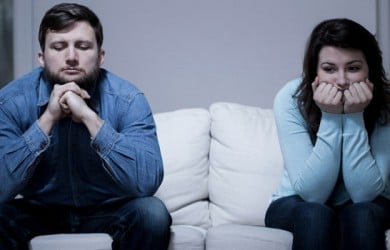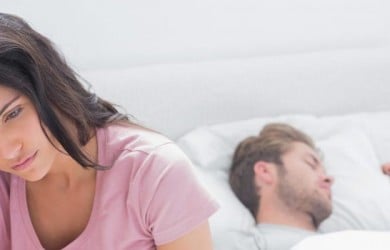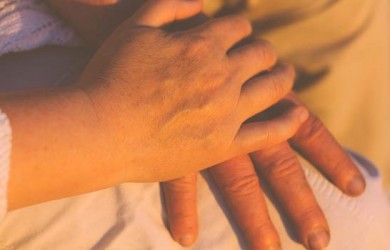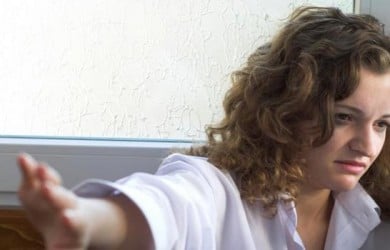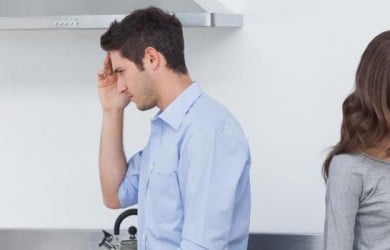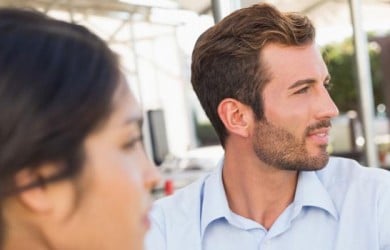 Popular Topics On Marriage Help