Everything You Need to Know About Sleep Divorce
What would be the first thought that would come to your mind when you hear someone saying that they are having a sleep divorce?
Divorce can be extremely stressful but wait, what is sleep divorce, and how is it different from the divorce that we all know? There can be many ideas rushing to your mind right now about its true meaning and why married couples are practicing it.
Are you curious about how this works and for what reason? Then read through.
What is a sleep divorce?
When you hear the word sleep divorce, some may think that it's all about sleeping with your husband during the divorce process but it's not like that.
Sleep divorce refers to the unusual sleeping arrangement of couples wherein they sleep in separate beds. There are even couples who choose to sleep in different rooms.
According to many couples, this arrangement allows them to sleep peacefully at their own time and in an environment that suits their needs the best.
The idea here is to do whatever a healthy couple does, like have hobbies, eat together, watch movies together, and even cuddle but when you have to go to bed, you don't sleep together in the same bed and instead, sleep in different rooms.
This is what sleep divorce meaning is all about. For someone who has heard this for the first time would even wonder about the reason why this is being done and if there are benefits to it.
What leads to sleep divorce?
This arrangement is starting to be a common practice for most couples due to a lot of good reasons.
For one, it is for their health. As mentioned, some people find it hard to sleep due to snoring (or even sleep apnea), night kicking, blanket hogging, and body heat. As a result, they wake up feeling cranky, exhausted, and just plain irritable.

As we all know, getting

quality sleep

every day is vital for our health, and not getting the amount of sleep that you need can cause you (and even your relationship) to struggle in a lot of ways.

In addition to health, another important reason would be the difference in schedules. Despite being together for so long, there is still a chance that you are working on different schedules. There will be times when your partner would like to sleep, but you still want to watch TV or need to work.

Another reason would be the difference in your partner's sleeping preferences. Maybe your partner sleeps better in a soft bed, but you find it hard to sleep in that kind of bed because it is too wobbly for you.
What percent of married couples sleep in separate beds?
If you are wondering what percent of married couples sleep in separate beds, you'd be surprised to know that based on a recent survey, one in every four couples would rather sleep in different beds than sleep together with their spouses.
It may not be something that is being openly talked about but knowing how many married couples sleep in separate beds and finding the reason behind it is indeed a surprise.
The survey also shows that some marriages end up in divorce simply because they are sleep deprived or are being disturbed by loud snoring and frequent tossing and turning and even body heat. You can't underestimate the power of uninterrupted good night's sleep.
Many couples who practice sleep divorce are amazed by how it has made them even stronger as a couple and if you're wondering if this will affect their sexual intimacy – you're wrong.
It just doesn't give you a great sex life but also gives you more time to cuddle because you practically miss each other's hugs.
Who should consider a sleep divorce?
The sleeping habits of couples can vary immensely. If you are facing certain compatibility issues in your relationship and wish to solve them, here's why sleep divorce is the right choice for some time.
1. If you both need more room to move
So, let's begin with the fact that we're all different. Some couples love spooning and cuddling during sleep, and they may even feel comfortable on a standard Queen bed.
However, if you and your spouse prefer to stretch a lot, even the biggest mattress size might feel uncomfortable for you.
2. Goldilocks issue
The next reason that may make you want to consider buying separate beds is the difference in mattress preferences. For example, you love more cushioning, and your partner is a fan of a firm bed.
In fact, some mattress manufacturers allow you to solve this issue:
By buying a split mattress that consists of two separate, customizable halves;

By purchasing a double-sided mattress, where each half has its own firmness and overall feel.
One of these solutions may help you eliminate the difference in preferences; but if your partner is a restless sleeper and you're a sensitive one, chances are sooner or later you'll accumulate sleep debt.
3. Snoring is an issue
This is a common issue among spouses sleeping in separate rooms.
According to the American Sleep Apnea Association, 90 million Americans suffer from snoring, with half of this number having obstructive sleep apnea.
Both of these conditions require treatment. But the fact is, if you or your partner snore it's harmful to both.
The measured snoring loudness usually falls in the range between 60 and 90 dB, which is equal to normal talking or the sound of a chainsaw respectively.
4. If you want to revive your sex life
Separate sleeping scares away many young couples who believe that it would adversely affect their intimacy.
But things are quite interesting here:
If you're sleep-deprived, the last thing you want to do is to have sex. Sleep deprivation decreases libido in both men and women and may be the reason why couples might lose interest in each other over time.

Proper rest, on the other hand, gives you more energy to turn on the love connection.

Last but not least, you might even become more creative in your romantic fantasies. Sleeping apart may eliminate the feeling of annoyance — which many couples get during the years of sleeping in one bed — and can become the magic potion that recharges your sex life.
5. Different chronotypes?
Marriage changes a lot of things in your daily life, but not your circadian rhythms.
There are two main chronotypes:
Early birds, or larks — people who tend to wake up early (often at sunrise) and go to bed in the early hours (before 10-11 pm); Night owls — these individuals usually go to bed at 0 – 1 am and tend to wake up late.
Typically, women are more likely to be larks than men. However, researchers consider that everyone can become a lark in a month, given proper conditions.
6. Cooler sleep is better sleep
One more thing to make you consider sleeping apart is your partner's body temperature. While this can come in handy during colder seasons, you will hardly be excited about cuddling on hot summer nights.
Hot sleeping is more common in women, as some studies report that their core body temperature is slightly higher.
Well, hot sleeping can lead to sleep disruptions because our body temperature usually drops during the night to allow melatonin production. If it doesn't happen, you may experience more prolonged sleep onset and even insomnia.
Signs you're headed for sleep divorce
If you are someone who knows how hard it is to have a good night's rest and you're thinking that sleeping in different beds would work best for you and your spouse, then check out the signs that you're indeed ready for the practice of sleeping in separate bedrooms divorce.
You have different sleeping schedules
Either one of you prefers sleeping in the morning and the other one early at night. Sleeping together can be hard when your spouse is turning the lights on to read or tossing and turning. Couples sleeping in separate beds won't have this problem because they can get the peace and quiet that they need at the time they need it.
One of you suffers from disrupted sleep, snoring, etc.
Ever wonder how hard it is to sleep if your spouse snores loudly or have you experienced waking up in the wee hours of the night because of your partner's tossing and turning or just the irritable feel of body heat on a hot night?
Disrupted sleep can have drastic bad effects on our health.
Different preferences in your sleeping environment
What if you like sleeping lights on and your partner hates that? Who would adjust? What if you like sleeping with lots of pillows and your partner gets irritated by it? We all have sleeping preferences and having your partner or spouse get irritated by it can cause problems as well.
Is sleeping divorce healthy for your relationship?
People might question "Why did couples sleep in separate beds?"
It is healthy and welcome if both partners agree and are facing some issues together.
For sure, a practical divorce is not and must not be the solution but if both partners have certain compatibility issues and are willing to make things work, this arrangement can help them on many levels without having to worry a lot about the future of the relationship.
Benefits of sleep divorce
Sleep divorce can give you amazing results. Who could have thought that sleeping in different beds can give you and your marriage so many benefits?
The rule is your bed and your sleeping time – your rules. This is why this arrangement has been developed for couples sleeping separately. Imagine getting a good 6-8 hours of uninterrupted sleep. Imagine being able to choose whether the light is on or off. Wouldn't that be inviting?

It can also give couples a time-off too. When you're having arguments or just plain irritated with each other, sleeping together can escalate the issue. This gives you the needed

space and time

for that feeling to go away. Tomorrow, you'll wake up refreshed and happy.

If you are practicing such a divorce then you're most likely to have a habit of sleeping a full 6-8 hours of sleep then what would you expect?

Expect a livelier, more energetic you! This can already do wonders for your health and this is something that couples who practice this are so happy about.

Expect a steamier sex life. This is true! Expect it to be more exciting because you're not sleeping together in one bed and that ultimately makes you miss each other. This may be something to be considered as a bonus of not sleeping together in the same bed.

Even if you already have a wife or a husband, there will still come a point when you would crave some

"me" time

. No matter how amazing your relationship is, you still need a time-out from time to time.
How do you have a successful 'sleep divorce'?
A note to remember for those who will practice sleep divorce.
Make sure that you still bond together as a couple and make sure that you don't drift apart while practicing it.
The reason for this is that some people might take this in a different way where they are no longer connected with each other and might start drifting apart from their partner.
Couples need to understand the reason and role of this action. Sleep divorce is just allowing a married couple to sleep in different beds or better, in different rooms where each one can choose when to sleep and how they sleep.
You may not be sleeping in the same bed but your marriage should stay stronger than ever. For better guidance on how to make your sleep divorce healthy, consider seeking marriage counseling.
Dr. Phil McGraw shares his tips for a successful and happy marriage and how relationship therapy is an important aspect of the solution. Watch the video below:

Tips for keeping intimacy alive during sleep divorce
While you both are sleeping in separate beds or are planning to, you might fear this would kill the intimacy between you two. Fret not. The purpose is to keep the passion and intimacy alive and if you both are convinced, things will definitely work in your favor.
Here are a few things to keep intimacy alive during such a divorce:
Make sure you get cozy during the awake time. This will ensure healthy intimacy and avoid the mess when one partner is feeling sleepy during the night.

Talk about the relationship. The more you talk about the relationship, the more you'll understand the weaknesses and work on it.

Continue your usual routine just the way you did earlier. Go on dates, movies, and adventure parks, and keep the thrill alive.

Always greet your partner with sweet words and 'I love you' before signing off to bed.

Every once in a while, make sure you go to your partner in the morning and give them a nice cuddle to wake them up
Commonly asked questions
When you sleep in separate beds, you will intentionally look for opportunities to touch and be intimate with one another. Here are some more common questions on the topic.
Is sleep divorce common in the US?
There is no conclusive data on how common sleep divorce is among couples in the US and otherwise. However, it is becoming more popular as people now prioritize their sleep and comfort more than ever.
Does sleep divorce indicate relationship problems?
Or is sleeping in separate beds bad for marriage?
Sleep divorce does not necessarily indicate relationship problems. It is a personal choice that couples make to improve their sleep quality and overall health.
Are there any alternatives to sleep divorce?
Yes, there are alternatives to sleep divorce. Couples can try sleeping in separate beds or rooms on certain nights of the week or use earplugs and eye masks to reduce disturbances. They can also try to address the underlying issues that are causing sleep problems.
Sleeping your way to a healthy relationship
Sleeping apart is a choice, not a necessity
Although it can polish some edges in your relationship, sharing a bed remains one of the best ways to get intimate and enjoy the company of each other, especially if you have kids or different working schedules.
The key to a good relationship is to experiment with your partner. Try out different things to see which would work out for you. Do what works best for both of you. Overall, it's all about what makes you both feel happy and comfortable.
As long as you are both in agreement, you do not have to worry about who sleeps where and what people have to say about it!
Share this article on
Want to have a happier, healthier marriage?
If you feel disconnected or frustrated about the state of your marriage but want to avoid separation and/or divorce, the marriage.com course meant for married couples is an excellent resource to help you overcome the most challenging aspects of being married.
You May Also Like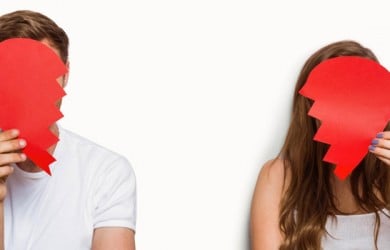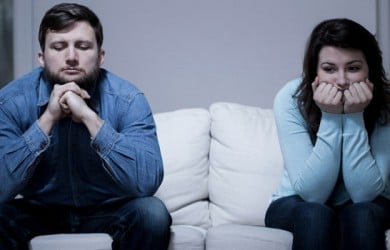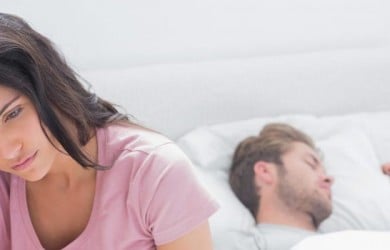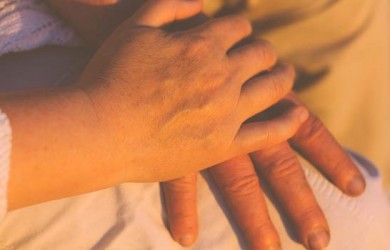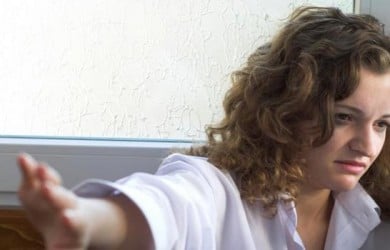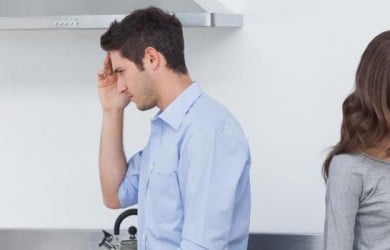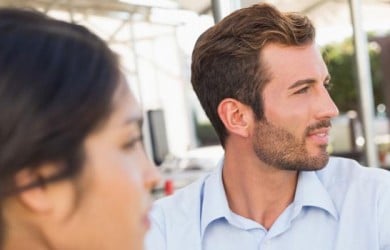 Popular Topics On Marriage Help