Saving Your Marriage After Divorce Papers Are Filed
Unfortunately, up to 40-50% of marriages end in divorce.
The figure is dropping in recent years. But a lot of experts interpret that as a fluke when analyzed with another statistic that shows the average age men and women marry is at an all-time high.
These days, most people skip the "experimental" first marriage.
They mature individually as singles and then head straight to what used to be the common second marriage age way back pre-1970's. Cohabitation is also on the rise. Skipping the ceremonial and legal intricacies of marriage.
When we were young, marriages were promised to be the "happily ever after." goal that we are supposed to achieve in life. Reality has a different idea than Disney fairy tales.
Some marriages are complete disasters.
It makes people wonder why they even got married in the first place. That aside, some divorces are just an overreaction, couples are bound to have conflicts, some even lasts for years.
7 out of the 10 most common reasons for divorce is just one thing.
Unresolved differences.
One or both partners refuse to understand and adjust to their preferences. There are times when reality hits them like a freight train when served with divorce papers. Things change, and they start thinking about saving their marriage after divorce papers are filed.
How to stop a divorce after filing
Divorces require the consent of both parties.
The moment it is filed, lawyers start the process (and their billing) to complete it with a favorable conclusion for their clients.
However, it is far from final and executory. It is still possible to reconcile after divorce papers are processed, but the chances of reconciliation after divorce is few and far between.
The advantage of trying to work things out once the papers are filed is that one party will inform the other (and willing to swear an oath to a Judge) why they want out.
But that's the only upside to it.
It is also possible that the reason is oversimplified or an outright lie. But if one party is seriously thinking about saving their marriage after divorce papers are filed, it tells them where to start.
A lot of underlying problems in a marriage is the elephant in the room.
That is especially true if infidelity is involved. One or both partners coast through life and their relationship hoping the problems would go away on their own.
They refuse to deal with the situation at hand, and in the end, it manifests in different ways which result in those common reasons for divorce. That is why therapists and counselors spend a lot of time trying to figure out the nature of that elephant.
In its simplest form, to save a marriage after divorce filing is to get the plaintiff to stop the proceedings. Here are some suggestions on how to reconcile a marriage.
Attend marriage counseling
Counselors and therapists may be expensive, but they are a lot cheaper than lawyers and divorce.
If you are serious about saving your marriage after divorce papers are filed, money is not the issue. Be honest and patient when discussing matters with your therapist and make the necessary changes in your lifestyle.
Apologize and mean it
A lot of marriages could be saved by throwing away one's pride and apologizing for their faults. Then, making the necessary changes to fix the issue.
A lot of conflicts are long-running gags that would fill up an entire season of "Everybody loves Raymond." Most people wouldn't file a divorce because they keep forgetting to keep the toilet seat up. However, if it results in arguments every day of the week and twice on Sundays, then it becomes a whole different issue altogether.
Effort, effort, and more effort
Reconciling after divorce proceedings or separation has begun is practically impossible if the defending (by legal definition) party does not make an effort to fix the matter at hand.
Even if you don't know what the issue is, common sense and past history will tell you what makes your partner tick.
Make a conscious effort to change and woo back their feelings and get them to appreciate you again.
How to reconcile a marriage after divorce
In absolute transparency, the chances of reconciliation after filing for divorce is very low.
Unless you are willing to fight an uphill battle to keep your family together, you must be ready to sacrifice life and limb to achieve it.
There is also the added challenge of having separation anxiety to the emotional roller coaster that usually comes during divorce proceedings.
So don't even bother thinking about the science of it.
Looking up statistics such as "how often do divorced couples reconcile" and "how many couples reconcile after separation" will only get you depressed even further.
The odds are low, deal with it.
Divorce reconciliation is a lifetime challenge and if you feel that it is still worth it, then fight. It might be the most important decision you will ever make in your life.
There is plenty of advice out there, but they can be summed up into one. "Get your shit together."
Communicate and make an effort to change.
If the other party is stubborn and refuse your advances, try again. Marriage is a two-way street and if you want to save yours then get your ass moving and force your partner to accept you.
Whatever you do, do not do anything illegal. Trust me, it will only make things worse.
Relax and clear your head
You are married to your partner, and before that, you were in a romantic relationship with them for a significant amount of time.
You should know how to woo them back, you and only you.
Saving your marriage after divorce papers are filed is a challenging project, and it will push you emotionally, physically, and mentally as a person.
But marriage is also a commitment, you promised to stay together in sickness and in health, for richer or poorer, and whatever else you promised each other.
Now is the time to work on that and save your marriage. If you have no idea where to start, then you probably deserve to be divorced.
Share this article on
Want to have a happier, healthier marriage?
If you feel disconnected or frustrated about the state of your marriage but want to avoid separation and/or divorce, the marriage.com course meant for married couples is an excellent resource to help you overcome the most challenging aspects of being married.
Learn More On This Topic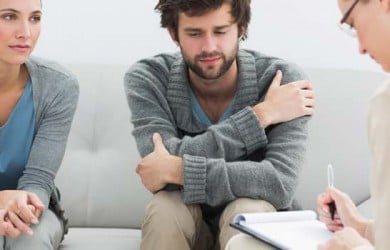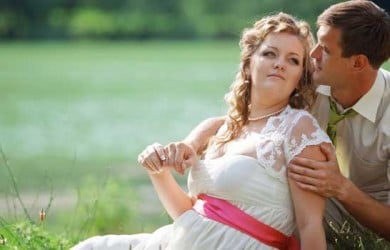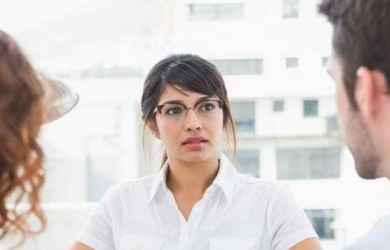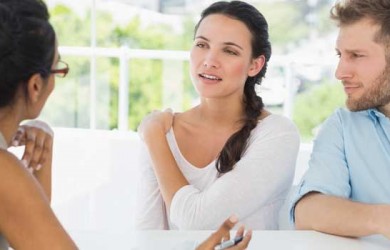 You May Also Like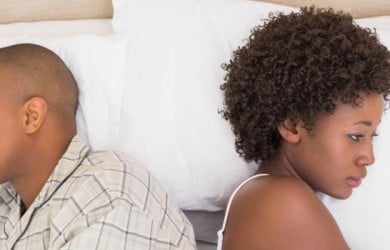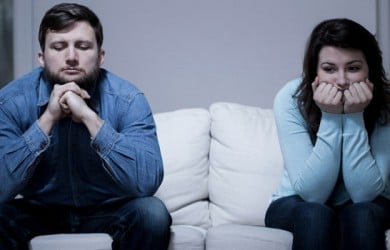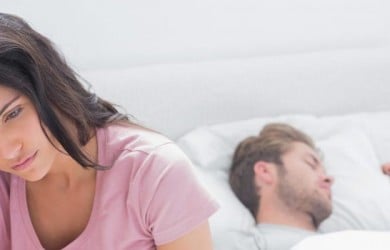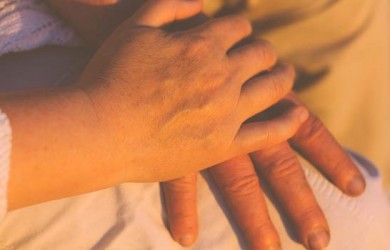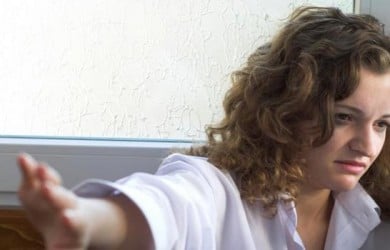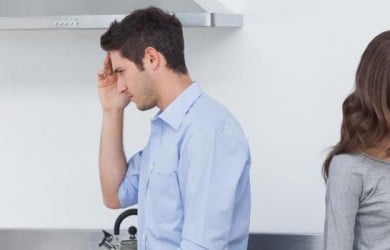 Popular Topics On Marriage Help