What Is Conscious Uncoupling? 5 Impactful Steps
You may have heard the term conscious uncoupling before but need clarification on what it means. Essentially, it is a way for you to end a relationship and allow both parties to move on without animosity. Keep reading for more information on this concept.
What is conscious uncoupling?
In general terms, the conscious uncoupling meaning indicates that you are easing your relationship into a breakup but in a polite way. Instead of being angry with each other and playing the blame game, you can both admit what you may have done to damage the relationship.
Moreover, this type of conscious decoupling involves you being able to forgive one another for everything that has happened in your relationship. You should work through your feelings and let things go so that moving on to the next chapter in your life may be easier.
5 important stages of conscious uncoupling
Regarding uncoupling with your partner, we must follow certain steps. Once you can fulfill these steps, you may feel better about your decisions and future.
1. Come to terms with your feelings
You are likely aware that breaking up isn't easy to go through. However, it may be easier when you clearly understand why you must break up. Coming to terms with these issues and your feelings toward them is the first step when you want to uncouple.
A 2018 study shows that you may internalize fewer negative feelings when you fully understand the purpose behind a breakup and recognize that it may be necessary.
To do this, you must be honest about what worked and didn't in your relationship. It would help if you also understood that not all relationships work out and this isn't necessarily a reflection on you.
Do your best to understand your feelings and work through them, so you will be ready to move on as soon as you process what has happened during the relationship and separation.
2. Be yourself again
As you start to process your feelings and understand that your relationship is over and it is time to move on, you should try your best to be yourself again. Don't be hard on yourself for things you have done in the past.
It would help if you also considered not keeping to yourself. You don't want to be lounging around all day with a heartbreak when you could build up your confidence.
It is okay to know that your last relationship didn't work out as long as you understand what happened. This may be able to help you change things for your next partner.
One way to be yourself again is to ensure you are firm on what you want and expect. In other words, advocate for yourself so you can have your needs met within any type of relationship: casual, platonic, or romantic.
Related Reading: 

How to Stop Losing Yourself in Relationships
3. Start taking care of you
The next step is to start taking care of yourself.
Do the things you want to do and continue healing from the relationship. Since you were able to determine what your faults in the relationship were, there is nothing for you to feel guilty about later, especially if you are ready to make changes in your future relationships.
Besides, you must consider what you have been taught about love and find out if this is true. You may have preconceived notions about untrue relationships that you need to work on.
Take the time you need to realign your views so you can take care of yourself in future relationships. This can also ensure you aren't putting anyone into an unfair situation when you start dating again.
4. Roll with the punches
It would be best if you considered starting rolling with the punches. Instead of getting angry with yourself and your ex, you can work through these emotions and start feeling better about your situation.
While all breakups can be difficult to navigate, the fight to decouple from marriage may be even worse. There may be a lot of baggage to sort through, which you must work through as you start to picture yourself getting out there again.
It is okay to feel all these emotions, but you should do whatever you can to ensure that you don't let them control you. Instead, try to work towards getting stronger and standing on your own.
5. Keep at it
Each day will be different after a breakup, even when you utilize conscious uncoupling principles. You should expect this, but you can keep working on it.
This means to go about your day-to-day, and then after some time, your old relationship and thinking about them may not hurt you anymore. You may be stronger than you were before. This can help you set the boundaries you need in your next relationship.
When you can stand up for yourself and state your expectations for a relationship, this could help prevent you from getting hurt again through the course of dating. However, you must be sure that you are being fair to your partner and allow them to talk to you about their concerns.
Why is conscious uncoupling necessary now?
Anytime you wish to uncouple or have a consciously separated relationship, this may be good for your health. Research suggests that having a healthy relationship can also benefit your overall health. This could also mean that when your relationship isn't working well, it could be detrimental to your health.
Another reason this type of separated relationship may be necessary is that many people may need help getting through a breakup meaningfully.
Instead of fighting with each other and being angry for many years to come, a couple can talk about the breakup process, take responsibility for their role in it, and decide that they don't need to be together anymore.
This allows both parties to move on easier and with less regret, allowing them to find the relationships they are looking for.
Watch this video to learn more about getting over a relationship:
FAQs
Can you consciously uncouple alone?
At times unconsciously, couples start to drift apart or want different things. This could mean you are headed toward a breakup; one person may figure this out before the other.
This could be when you think about uncoupling, although it isn't something that is designed to be done by one person. At the same time, if you are going through the steps and working through the emotions you have around your relationship, it may be possible to start the process alone.
It is also important to note that any relationship can benefit from uncoupling this way, not just marriages.
Anytime you feel like you are headed towards a breakup or divorce, you can opt for couples counseling to guide you through the process. This could help you work out your problems or determine the best way to end your relationship with one another.
Is conscious uncoupling healthy?
In the past, there weren't many ways to break up or divorce that didn't end up with both parties getting hurt or arguing about everything. This is what makes conscious uncoupling a healthy thing.
Instead of fighting about the end of your relationship, you can instead talk about what could have been done differently by both of you.
This can also allow you to own up to your mistakes so you can learn from them. It could even allow you and your ex to be civil with each other, effectively work through your feelings for each other, and be able to care and communicate for each other, even when you are no longer together.
Final takeaway
Conscious uncoupling is more than a term you have heard used by celebrities. It is an approach to breaking up or getting divorced that allows you to work through your problems and issues with one another, without being bitter or fighting about it.
After all, you and your partner may have been friends at some time and you would probably like to continue to be their friend, even if you aren't in a relationship.
Try your best to work through the steps listed above, read more information about this topic, and talk to a therapist if you need additional help. Approaching the situation this way is possible, although it may take some work on your part.
Share this article on
Want to have a happier, healthier marriage?
If you feel disconnected or frustrated about the state of your marriage but want to avoid separation and/or divorce, the marriage.com course meant for married couples is an excellent resource to help you overcome the most challenging aspects of being married.
More On This Topic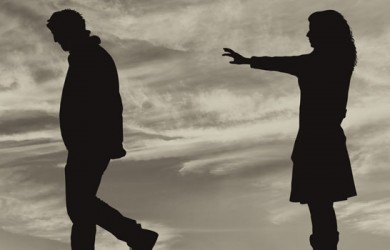 Recent Articles
You May Also Like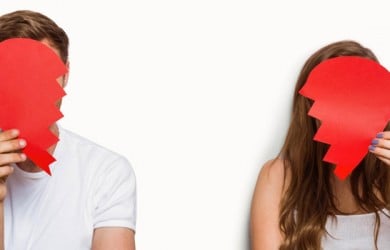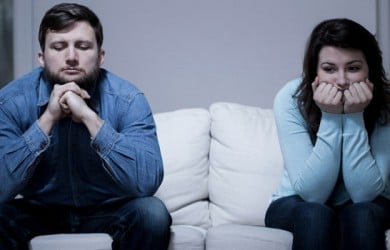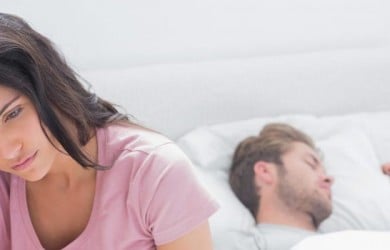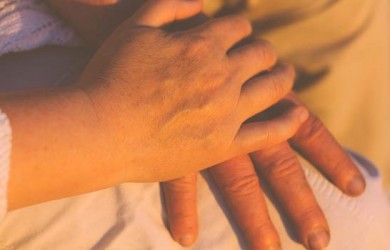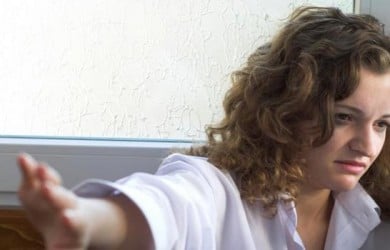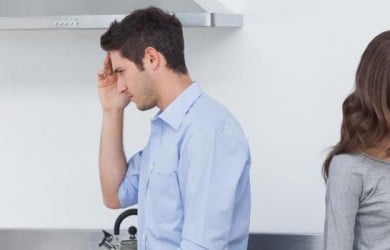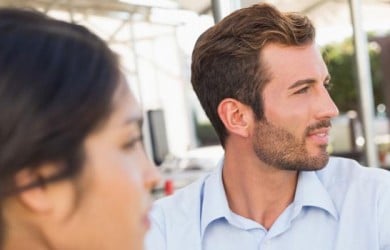 Popular Topics On Marriage Help