How Compatible Are You and Your Spouse-To-Be? Ask the Stars!
Astrology is an ancient study of the movement of celestial objects in an attempt to predict and interpret different events in human lives. Although its roots were in the intention to predict seasonal shifts, it has always been associated with a belief in divine communications.
Nowadays astrology meets a mixed attitude. Some have high regards for its predicting capabilities, and some disregard it completely.
However, for the majority of people, it's safe to say that at least it's fun to read horoscope here and there. Especially when your wedding day is approaching!
Related Reading: Husbands Ranked From Best to Worst According to the Zodiac Signs
The most compatible signs
It's always fun to have a bit of curiosity when it comes to astrology, no matter how much of a skeptic you might be. There are signs that astrology says, go very well together. Although we advise against anyone making any huge life decisions based on horoscope, let's see which signs pair up well.
1. Aries is a fire sign, and, as in physics, you need air to create a colossal fire. Therefore, Aries is most compatible with air sign Libra.
2. Taurus and Scorpio usually experience inexplicable attraction to each other. This is because they stand at the opposites of the astrological ring, and where one's work ends, the other's begins.
3. The next interesting pair is that of a Gemini and a Sagittarius. Although the first is focused on details, and the other concentrates on the wider picture, as a couple, they have the power to rule the world.
Related Reading: Zodiac Matches That Make the Best Married Couples
4. Cancer and Pisces are, on the other hand, a great couple because they're very much alike. They are both emotionally deep and romantic, and as such, they complement each other beautifully.
5. Leo pairs up with Aquarius wonderfully, as one is an air sign, and the other a fire sign. Together, they form a powerful and creative couple.
6. Virgo has a few potentially great matches. Any water sign (Pisces, Cancer, and Scorpio) gives the down-to-earth Virgo a bit of an emotional flow.
7. Capricorn and Taurus are both earth signs, and in this case, it makes a perfect match. They share both perseverance and the composed intelligence, forming a very stable couple and a great marriage to be.
Related Reading: According to Zodiac Signs: the 3 Best Women to Marry
Signs that don't go well together
On the other hand, there are also impossible combinations, according to astrology. These are the signs that, if they do get together, and they often do, face the prospect of a very nasty marriage. Whether it is constant fighting or a sudden cooling of the once-explosive passion, some signs just don't make a good fit.
Luckily, astrology is not that simple, and there are many other factors that can play a role in your love life. Ideally, you should get a natal chart of you and your spouse-to-be to get a clearer and more individualized picture of what stars have in store for the two of you. Natal chart looks deeply into every detail of your personal astrological image, and it's much more detailed and precise than just the horoscope.
1. Aries and Taurus, as you can imagine, are a very bad combination due to them both being incredibly stubborn. Aries also pairs poorly with Scorpio, as they're both exceedingly passionate.
2. Virgo and Gemini are a terrible marital combination bound to have many fights. Virgo is extremely meticulous about everything she or he does, while Gemini is more of a "creative chaos" type of person.
3. Gemini and Capricorn can eventually get along, but only if they're willing to invest a lot of time and energy into their marriage, as they're not a natural couple.
Related Reading: Importance of Zodiac Signs While Choosing Your Husband
4. Taurus, being a really stable person, and Aquarius, an eccentric among the signs, are also not a good match.
5. Leo and Scorpio are both strong personalities and they tend not to get along well in love.
6. Cancer and Libra might make it, but they are also likely to drift apart. Cancer tends to be moody, while Libra likes harmony.
7. Pisces and Leo are also a bad combination, due to them operating on entirely different planes. Pisces are emotional introverts, while Leo enjoys all the public attention they can get.
Also Try: What Zodiac Sign Will I Marry Quiz 
A word of caution
As we already said – astrology (as well as many other available forms of fortune-telling or attempts to predict the future) should be taken as a fun thing to read. Never guide your decisions based solely on a horoscope.
Especially not the one that will affect your entire life, such as choosing your husband or wife. There is nothing written in stone, and if you work on your relationship, no astrological mismatch can get in your way of happiness.
Share this article on
Want to have a happier, healthier marriage?
If you feel disconnected or frustrated about the state of your marriage but want to avoid separation and/or divorce, the marriage.com course meant for married couples is an excellent resource to help you overcome the most challenging aspects of being married.
You May Also Like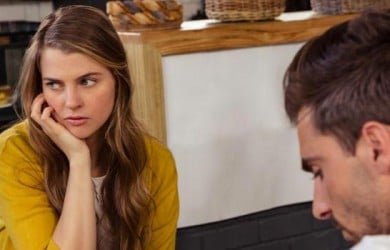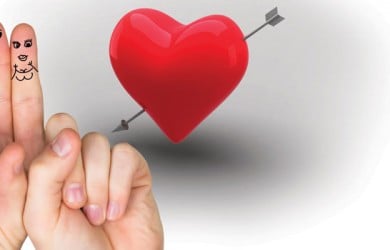 Popular Topics On Married Life