Separation Rekindles the Passion in the Marriage
Falling in love again after a phase of marital-separation is the best anyone in a troubled relationship can hope for. The good news? When done right, separation rekindles the passion in the marriage. Is this statement farfetched? Not at all! Even the strongest marriage can fall under attack by jealousy, infidelity, different goals, and lack of passion for one another. These hurdles can make couples feel like fixing their relationship is a hopeless goal. The truth is that couples who separate sometimes find that they are drawn back together and more willing than ever to work out their issues and strive to put one another first in the marriage. Here is how separating can rekindle the passion in the marriage union.
Learn to make changes
It takes two to end a relationship. During a separation emotions are high and it's hard to take responsibility for what went wrong in the marriage. But, learning to make changes is integral to rekindling the passion in your marriage.
By separating from your spouse, you were able to take time for yourself and learn to let go of the stress, anxiety, and anger you felt toward your marriage. Sometimes emotional and physical distance from one another can create the perfect cooling off period that you both desperately need. This allows you to come back together with clear heads and explore your relationship once more, making the necessary changes
Rekindle sexual chemistry
You always want what you can't have. During your separation, you likely yearned for a sexual connection. Perhaps not with your spouse at first, but as you begin to talk and work on your relationship your sexual attraction for your partner quickly resumes. As if you were first dating, suddenly the brush of your hand against hers or the mere mention of sex has you feeling waves of passion, anticipation, and sexual excitement. Many couples use this fun and adventurous phase of dating each other to explore new sexual behavior together.
Rekindling your sexual chemistry also means talking about sex. How much you want, the way you want it done, what worked in your marriage before and what areas need work. Focus on positive aspects of your old sex life and eagerly look forward to the new ones to come.
Change from a dull routine
As a married couple, you thought you had it all figured out. You had your mid-week routine planned out down to dinner menus and your Friday night movie. Some people find this kind of detailed existence to be comforting and rewarding, but others find it mundane. A separation rekindles the passion in the marriage for the sheer fact that is it something new.
By separating you have thrown a wrench in your perfectly planned lives and spiced things up, even if it is at the cost of your marital happiness. The removal of dull routines can shake things up and make the prospect of your relationship, reconnecting with your partner, and working on the marriage you have always dreamed of feel exciting.
Thoughts about the future
Singlehood may seem exciting at first, especially if you were scorned or betrayed by your spouse. However, many singles soon find that planning the future solo isn't as fulfilling as they once imagined. Thinking about a future of lonely Holidays, separate parenting, and even the idea of starting over with someone new now seem like a daunting challenge. These thoughts make you think back on the good times with your mate and help you focus on positive qualities of your marriage. This separation rekindles the passion in the marriage and causes you both to focus on ways you can come back together and right the wrongs that have occurred during your relationship.
Emotional intimacy
Separation rekindles the passion in a marriage largely due to changes in behavior. During the separation you may begin dating again, treating each other as you once did when you first got together. Surprise lunches, romantic dinners, and lust and sexual anticipation may reignite, but the most important aspect of 'dating' is that you've resumed the emotional intimacy. Having private, sweet moments together and sharing deep conversation will help you learn to become vulnerable again, to share meaningful experiences, to laugh, and to have fun as a couple once again. These feelings contribute to the overall happiness and wellbeing of your marriage going forward.
Having fun together
Relationships are supposed to be fun. When two people are trying to work out their broken relationship, they want to leave a great impression on their ex when they get the opportunity to spend some time together. Creating new experiences, taking up mutual hobbies, and planning family activities means that every one of your encounters together are fun and rewarding. Of course, you know that life on a day-to-day basis isn't going to be packed to the brim with new experiences and constant dates, but these positive experiences will help change your view on what your relationship could be like if you reunited with your ex.
Taking weekend trips, planning out date nights, involving your children in family night, and having surprise coffee dates also give you wonderful ideas of how to continue spoiling each other if you get back together. These behaviors also stress the importance of continuing to have "Date Night" after your reunion.
Learn to put one another first
Separation rekindles the passion in the marriage because you both realize you need to put one another first in order for your marriage to be a success the second time around. Emotional vulnerability and honesty may have been sorely lacking in your relationship. Having them in the new phase of your relationship can help you relate to one another on levels you never knew possible before. Now you are learning to communicate with one another, are exploring your sexual chemistry. You should now spend quality time together, and enjoy that fantastic first-date tension like before. This is the perfect recipe for rekindling the passion in your once broken marriage.
Share this article on
Want to have a happier, healthier marriage?
If you feel disconnected or frustrated about the state of your marriage but want to avoid separation and/or divorce, the marriage.com course meant for married couples is an excellent resource to help you overcome the most challenging aspects of being married.
Learn More On This Topic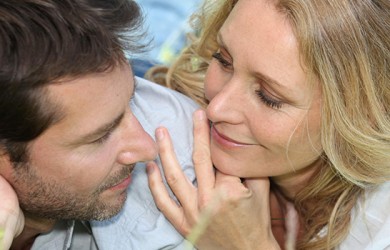 You May Also Like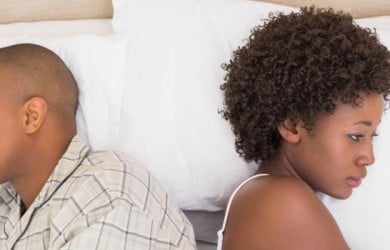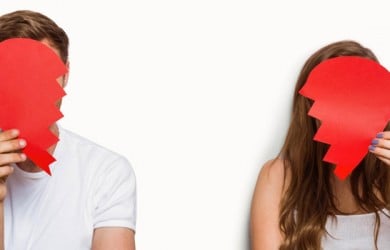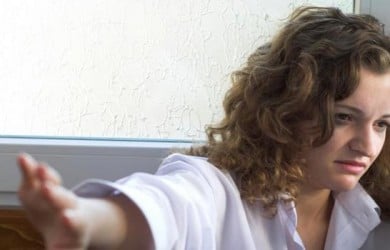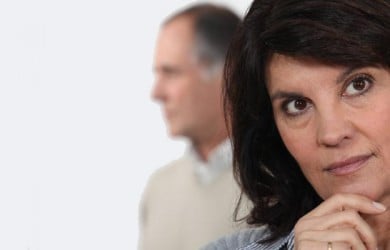 Popular Topics On Marriage Help