How Hiring a Nanny Can Save a Marriage?
Starting a family and raising a child can sometimes be overwhelming. The many sleepless nights can make you wonder if your marriage is beginning to lose its charm.
Keeping things up is so exhausting that you feel like there isn't enough time for anyone else, including your partner. Hiring a nanny could help you find that spark in your relationship again.
How having a nanny can save my marriage?
There are many advantages to having a nanny. They provide private and focused care for your child, which means you won't have to ask your relatives to watch over your kids.
Without a caregiver, you might find yourself running around the house trying to feed, dress, and play with your children all at the same time.
You may feel physically and mentally exhausted. If you're not worn-out, your partner probably is.
The exhaustion can make it hard for you to dredge up desire.
The following are mentioned a few benefits of having a nanny.
Hiring a nanny can give you a break from parenting. The spare time allows you time to work, get some exercise, or enjoy a movie date with your partner.
A few hours of self-care can help you reconnect with your significant other and explore avenues in your relationship.
When you have more space to rest, you may have more desire to engage in a deep conversation with your partner.
Planning and scheduling date nights and some "me time" becomes easier by hiring a nanny.
It's essential to sit down with the caregiver and discuss how you'll both handle last-minute changes.
This process will give both of you an idea of how the nanny can accommodate sudden decisions in her schedule. Additionally, the nanny can also negotiate the pay rate for the extra time.
At times, you may complain that your partner isn't managing the household as much as you do. This can turn into resentment.
You might not know that your partner thinks you don't wear quite as many hats as they do.
Relationships are a two-way street. Responsibilities should be shared between both you and your significant other.
Hiring a nanny could take some tasks off of you and your partner's shoulders. With lesser things to worry about, you can take the chance to talk about how you feel.
Opening up to your partner can make you feel less resentful towards each other.
Folding the laundry and creating a mental shopping list might be taking your attention away from what matters most—your family.
When you are too occupied, you miss out on opportunities to watch your child take the first step or listen to your partner talk about a ridiculous thing at work.
Packing your day with endless tasks won't get rid of the guilt. Doing more may disconnect you with your family.
Asking for help isn't going to make you less of a parent. A nanny can provide the support you need to allocate more time to focus on your child and your partner.
How do I choose the perfect nanny?
Nannies come with a lot of information and a different perspective.
Some will have collected experience over the years, while others carry qualifications that aid in providing excellent care for your child.
Caregivers are responsible for ensuring your child's safety and nurturing their development.
They can also assist in nursery related duties such as cleaning the children's areas and washing their clothes. Some nannies provide educational lessons to their charges.
Choosing the perfect caregiver for your family may seem like a daunting task. No government agency can tell you who meets the most basic requirements of childcare.
This is why parents need to do their due diligence when hiring a caregiver. So, what to consider when hiring a nanny?
Here are some tips for finding the right match.
Consider what your family needs
Determine the number of hours and days you'll need a nanny's assistance. This should include potentially working additional hours, especially during holidays or weekends.
Checking the current hourly rates for nannies near your area can help you budget how much you'll pay.
After finalizing your budget, you should determine the amount of childcare experience you would like to require from candidates.
These may include CPR/First Aid certification, MMR vaccinations, and a valid driving license, among others.
Lay out nanny's responsibilities
Before you begin the hiring process, there should already be a clear-cut set of guidelines and responsibilities that give candidates an idea of your family's needs.
Schedules and routines should be outlined, as well as activities that are "off-limits."
Choose or create a hiring process
Write up a clear job description that includes the schedule, responsibilities, qualifications, and salary range for employment. You can choose to get the word out to friends and your community.
If you decide to go this route, you have to conduct a thorough screening for the candidates.
Review their resumes, talk to their references, and gather documents such as certifications, clearances, and vaccinations.
You can also choose to hire a childcare agency to perform the screening for you. Using an agency can open doors for nannies from other cultures.
Many families hire nannies who are bilingual or multilingual using international childcare agencies.
For the candidate you prefer, it is advisable to go through a trial period to see whether your family and the nanny can develop a healthy, professional relationship.
Create policies on safety and communication, so candidates know what your expectations are. Make sure your nanny knows that your child should never be left unattended or brought anywhere without your permission.
You should make sure they know if you're okay with them posting photos or videos of your family on their social media accounts.
It is also important to tell them how you want medical emergencies to be handled. This could include running your child to a pediatrician, an after-office clinic, or a hospital emergency room near your home.
Preparing a set of rules ahead of time can give your nanny a clear idea of how they should handle certain situations and if there are food items, products, or specific things they should avoid.
It would also foster a collaborative nanny-parent relationship that helps in ensuring your child gets the best care possible.
Also Watch:

Share this article on
Want to have a happier, healthier marriage?
If you feel disconnected or frustrated about the state of your marriage but want to avoid separation and/or divorce, the marriage.com course meant for married couples is an excellent resource to help you overcome the most challenging aspects of being married.
Learn More On This Topic
You May Also Like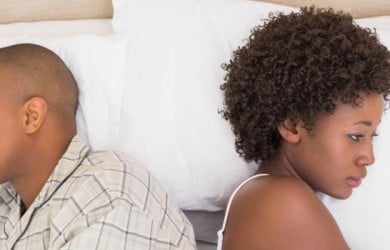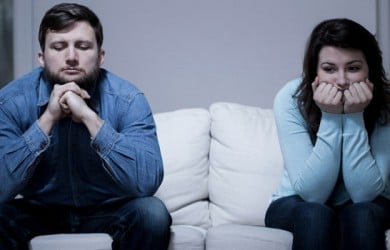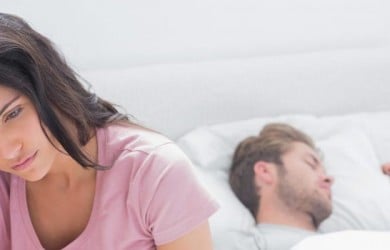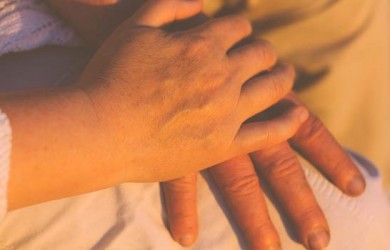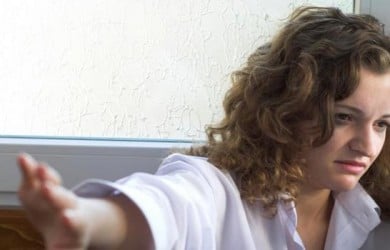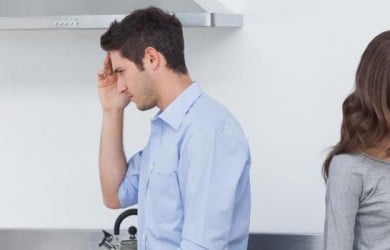 Popular Topics On Marriage Help