Christmas Quotes to Keep Your Partnership Safe and Strong
Do you venture under the mistletoe when Christmas approaches? Do you grab hold of your beloved and offer this lovely partner a kiss of companionship and support? Do you sometimes wish that the mistletoe was hanging all year as a reminder of all that you hold dear?
I sure do. I yearn for a measure of Christmas that will buoy me all year long. My love, too. What about you?
Well, we cannot offer you mistletoe, but we can share good words. With the holidays approaching, it is good and healthy to tap into inspiring quotes that help our partnerships flourish and grow. Read on to engage Christmas quotes for couples that bring joy, love, and inspiration to every heart.
Some of these Christmas marriage quotes for couples may have you grabbing your partner and kissing him or her intensely.
On the other hand, some Christmas quotes for married couples may offer you subtle inspiration as you step into holiday joy. Read these, and use Christmas to strengthen relationships, friends.
Hold these Christmas couple quotes or Christmas quotes about relationships close to your yuletide heart, and offer them to your beloved as tokens of your love and faithfulness.
Further, practice these important, inspiring Xmas quotes through actions that build up your partnerships and important relationships. Friends, the world has enough negativity. Let's find ways to hang the mistletoe – to plant yuletide cheer – throughout the year.
Our favorite merry Christmas quotes for couples
1. "Look around you, the season of Christmas is the most romantic season of all. I want to cuddle with you in one blanket, sit in front of the fire furnace, watch the Christmas tree and listen to Christmas carols all day long. Merry Christmas to you my love." – Author Unknown
2. "Let us remember that the Christmas heart is a giving heart, a wide-open heart that thinks of others first. The birth of the baby Jesus stands as the most significant event in all history because it has meant the pouring into a sick world of the healing medicine of love which has transformed all manner of hearts for almost two thousand years. Underneath all the bulging bundles is this beating Christmas heart." – George Mathew Adams
3. "Very gay they were with snow and sleigh-bells, holly-boughs, and garlands, below, and Christmas sunshine in the winter sky above. All faces shone, all voices had a cheery ring, and everybody stepped briskly on errands of goodwill." – Louisa May Alcott
4. I have always thought of Christmas time, when it has come round, as a good time; a kind, forgiving, charitable time; the only time I know of, in the long calendar of the year when men and women seem by one consent to open their shut-up hearts freely and to think of people below them as if they really were fellow passengers to the grave, and not another race of creatures bound on other journeys. – Charles Dickens
5. I sometimes think we expect too much of Christmas Day. We try to crowd into it the long arrears of kindliness and humanity of the whole year. As for me, I like to take my Christmas a little at a time, all through the year. And thus I drift along into the holidays — let them overtake me unexpectedly — waking up some fine morning and suddenly saying to myself: "Why this is Christmas Day!" – David Grayson
6. "It is the one season of the year when we can lay aside all gnawing worry, indulge in sentiment without censure, assume the carefree faith of childhood, and just plain "have fun." Whether they call it Yuletide, Noel, Weihnachten, or Christmas, people around the earth thirst for its refreshment as the desert traveler for the oasis." – D.D. Monroe
7. "When Christmas bells are swinging above the fields of snow, we hear sweet voices ringing from lands of long ago, and etched on vacant places are half-forgotten faces of friends we used to cherish and loves we used to know." – Ella Wheeler Wilcox
8. Let Christmas not become a thing
Merely of merchant's trafficking,
Of tinsel, bell, and holly wreath
And surface pleasure, but beneath
The childish glamour, let us find
Nourishment for soul and mind.
Let us follow kinder ways
Through our teeming human maze,
And help the age of peace to come
From a Dreamer's martyrdom.
– Madeline Morse
9. "Christmas — that magic blanket that wraps itself about us, that something so intangible that it is like a fragrance. It may weave a spell of nostalgia. Christmas may be a day of feasting, or of prayer, but always it will be a day of remembrance — a day in which we think of everything we have ever loved." – Augusta E. Rundel
10. "Instead of being a time of unusual behavior, Christmas is perhaps the only time in the year when people can obey their natural impulses and express their true sentiments without feeling self-conscious and, perhaps, foolish. Christmas, in short, is about the only chance a person has to be himself." – Francis C. Farley
11. "Christmas is a necessity. There has to be at least one day of the year to remind us that we're here for something else besides ourselves." -Eric Sevareid
12. "Our hearts grow tender with childhood memories and love of kindred, and we are better throughout the year for having, in spirit, become a child again at Christmas-time." – Laura Ingalls Wilder
13. He puzzled and puzzled till his puzzler was sore. Then the Grinch thought of something he hadn't before. Maybe Christmas, he thought… doesn't come from a store. Maybe Christmas, perhaps… means a little bit more! – The Grinch
Final thoughts
Friends, what inspires you most during these important weeks that push toward December 25th? Are you "in it" for the presents, the parties, and all the bells and whistles? Or, is there something more?
Do you enter the holiday season with a new song in your heart and joy on your lips? Are you ready to love your partner in the fullness of Christmas year 'round? Place these quotes in your hearts, friends. Love intently. Believe in each other.
Read more Christmas relationship quotes or just relationship quotes to revamp your relationship.
Share this article on
Want to have a happier, healthier marriage?
If you feel disconnected or frustrated about the state of your marriage but want to avoid separation and/or divorce, the marriage.com course meant for married couples is an excellent resource to help you overcome the most challenging aspects of being married.
More On This Topic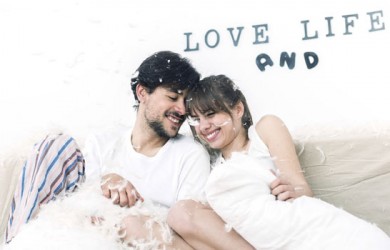 You May Also Like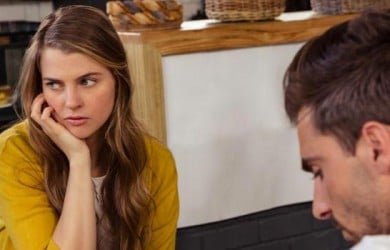 Popular Topics On Married Life