40 Christmas Quotes to Keep Your Love Safe and Strong
Do you venture under the mistletoe when Christmas approaches? Do you grab hold of your beloved and offer this lovely partner a kiss of companionship and support? Do you sometimes wish that the mistletoe was hanging all year as a reminder of all that you hold dear?
I sure do. I yearn for a measure of Christmas that will buoy me all year long. My love, too. What about you?
We cannot offer you mistletoe, but we can share good words. With the holidays approaching, it is good and healthy to tap into inspiring quotes that help our partnerships flourish and grow. Read on to engage Christmas quotes for couples that bring joy, love, and inspiration to every heart.
Some of these Christmas marriage quotes for couples may have you grabbing your partner and kissing them intensely.
On the other hand, some Christmas quotes for married couples may offer subtle inspiration as you step into holiday joy. Read these, and use Christmas to strengthen relationships and friends.
Hold these Christmas couple quotes or Christmas quotes about relationships close to your yuletide heart, and offer them to your beloved as tokens of your love and faithfulness.
Further, practice these important, inspiring Xmas quotes through actions that build up your partnerships and important relationships. Friends, the world has enough negativity. Let's find ways to hang the mistletoe – to plant yuletide cheer – throughout the year.
40 Christmas quotes to keep your partnership safe
Are you looking for the sweetest Christmas quotes for married couples? Then we have 40 adorable, funny, and sweet Christmas couple quotes that will make you gush over the holiday feelings.
"Look around you; the season of Christmas is the most romantic season of all. I want to

cuddle with you

in one blanket, sit in front of the fire furnace, watch the Christmas tree and listen to Christmas carols all day long. Merry Christmas to you, my love." – Author Unknown

"Let us remember that the Christmas heart is a giving heart, a wide-open heart that thinks of others first. The birth of the baby Jesus is the most significant event in all history because it has meant the pouring into a sick world of the healing medicine of love, which has transformed all hearts for almost two thousand years. Underneath all the bulging bundles is this beating Christmas heart." – George Mathew Adams

"Very gay they were with snow and sleigh-bells, holly-boughs, and garlands, below, and Christmas sunshine in the winter sky above. All faces shone, all voices had a cheery ring, and everybody stepped briskly on errands of goodwill." – Louisa May Alcott

I have always thought of Christmas time, when it has come around, as a good time; a kind, forgiving, charitable time; the only time I know of in the long calendar of the year when men and women seem by one consent to open their shut-up hearts freely and to think of people below them as if they were fellow passengers to the grave, and not another race of creatures bound on other journeys. – Charles Dickens

I sometimes think we expect too much of Christmas Day. We try to crowd into it the long arrears of kindliness and humanity of the whole year. As for me, I like to take my Christmas a little at a time, all through the year. And thus I drift along into the holidays — let them overtake me unexpectedly — waking up some fine morning and suddenly saying to myself: "Why this is Christmas Day!" – David Grayson

"It is the one season of the year when we can lay aside all gnawing worry, indulge in sentiment without censure, assume the carefree faith of childhood, and just "have fun." Whether they call it Yuletide, Noel, Weihnachten, or Christmas, people around the earth thirst for its refreshment as the desert traveler for the oasis." – D.D.Monroe

"When Christmas bells are swinging above the fields of snow, we hear sweet voices ringing from lands of long ago, and etched on vacant places are half-forgotten faces of friends we used to cherish and loves we used to know." – Ella Wheeler Wilcox

Let Christmas not become a thing Merely of merchant's trafficking, Of tinsel, bell, and holly wreath
And surface pleasure, but beneath
The childish glamor, let us find
Nourishment for soul and mind.
Let us follow kinder ways
Through our teeming human maze,
And help the age of peace
to come From a Dreamer's martyrdom. – Madeline Morse
"Christmas — that magic blanket that wraps itself about us, something so intangible that it is like a fragrance. It may weave a spell of nostalgia. Christmas may be a day of feasting or prayer, but always it will be a day of remembrance — a day in which we think of everything we have ever loved." – Augusta E. Rundel

"Instead of being a time of unusual behavior, Christmas is perhaps the only time in the year when people can obey their natural impulses and express their true sentiments without feeling self-conscious and, perhaps, foolish. Christmas, in short, is about the only chance a person has to be himself." – Francis C. Farley

"Christmas is a necessity. There has to be at least one day of the year to remind us that we're here for something else besides ourselves." -Eric Sevareid

"Our hearts grow tender with childhood memories and love of kindred, and we are better throughout the year for having, in spirit, become a child again at Christmas time." – Laura Ingalls Wilder

He puzzled and puzzled till his puzzler was sore. Then the Grinch thought of something he hadn't before. Maybe Christmas, he thought… doesn't come from a store. Maybe Christmas, perhaps… means a little bit more! – The Grinch

"Holidays are joyful; there's always something new. But every day's a holiday when I'm near to you." – The Carpenters

"He loves me. Inside his head, his every thought and reaction was born of love, love inside and out, crazy, irrational (and sure, a bit lustful) love. He loves me, and that's also what terrified him when he saw me all lit up like a Christmas tree. He doesn't know what I am, but he loves me." ― Cynthia Hand

"Guys like me look for reasons. We look for explanations. I've been trying for hours to make sense of this, and I only know two things. When it comes to you and Santa Claus, 'sense' doesn't work. And I love you." ― Sierra Donovan

Would you mind bringing me along? Take me in your arms as tightly as the moonlight illuminates the sky. Christmas is a time to say 'I love you,' and the feeling lasts throughout the year.

This wonderful season of Christmas will be an opportunity to make our

relationship

stronger. It will fill your life with the sweet touch of my love as you fill mine with yours. I promise to do everything it takes to always make you happy, my darling. Merry Christmas!

"But for now, let me just say. Without hope or agenda. Just because it's Christmas. And at Christmas, you tell the truth. To me, you are perfect." – Love Actually

Merry Christmas to the love of my life! Nothing seems more magical than being with you every day!
Do you love these Christmas eve love quotes so far? Well, our Christmas love quotes for boyfriend or girlfriend continue. Here are some more adorable Christmas quotes.
I've started to appreciate holidays like Christmas. Do you want to know why? It's because I have you, and that's worth celebrating.

I appreciate all these presents, my love. But you know what? I already have you. That, for me, is the best present ever. I love you and Merry Christmas.

If I didn't meet you, I would never know the real happiness of the Christmas season. Thanks for being such a loving one. Happy Christmas and New Year, Sweetheart!

Distance means nothing when my heart beats for you every moment of every day. Merry Christmas, my love. I wish you could be here in my arms!

Love is such a wonderful feeling. Waking up on a Christmas morning with the one you love makes it even more exciting. Baby, thank you for being such an angel in my life. I love you so much. Merry Christmas.

We are, indeed, falling in love at this time of year. The most valuable gift you can give me is your heart. We'll be together for the rest of our lives. Your Christmas love will keep me warm.

Christmas is the day to tell your loved ones what they mean to you. How could I miss this opportunity to pass all my love to the most loved? Have a Merry Christmas.

The greatest gift I have been given this year is the presence of you, a loving partner. Happy Christmas.

Merry Christmas, my love. You are the best thing that has happened in my life.

Christmas has a way of making sure you don't take life's simple things for granted. I have you, and you're everything I need in one.

Nobody is as

selfless

and affectionate as you are, so if I fall short in showing just how grateful I am, I'll show you in words, deeds, and gifts this Christmas. You are definitely on the good list!

Have a magical Christmas, sweetheart. You're the only person I know who can do as much as you do; you are truly magical.

Having you in my life makes every holiday season a fairytale. You make Christmas so much more magical, and for that, thank you.

You fulfilled my Christmas wishes when you walked into my life. Merry Christmas.

I have waited forever to wear the same reindeer pajamas with someone. Let's make our first Christmas the most epic one ever.

Christmas season will never be the same for me again. I will always have you. To me, that is the sweetest gift I can get.

Mariah Carey will make so much money off me this year and every other year because all I want for Christmas is you.

If Santa asks me to write the qualities of a perfect partner, I will write your name because you are everything I want in a partner.

We go together like the red and white colors on Santa's suit. Come to think of it; we'd make a perfect Santa and Mrs. Claus.

January taught me that you're number one
February showed me how to love and care for you
March was the month of learning and growing together
April was the month to admire you
May show that you'll be the love of my life forever
June gave us good core memories
July will always be a month of joy
August brought about new beginnings
September's weather granted us our evening walks
October was our freaky month
In November, I thanked God for you
December is here and I'm tying it together in a Merry Christmas message.
Commonly asked questions
Aside from all these love quotes for Christmas, we also want to know the different messages for this holiday season. Romantic Christmas quotes go well with heartfelt messages that will make your special someone blush.
What are Christmas spirit quotes?
Having Christmas love quotes for them is good, but we also need to know the different Merry Christmas love wishes and, of course, the season's spirit.
When we say the 'spirit' of the season, we're not talking about shopping for gifts, receiving bonuses, or feasts. We want to share the essence of the holidays, giving, loving, and showing goodwill to everyone.
"Decorate your holiday home with people that sparkle, not things that shine." – Toni Sorenson
"I don't think Christmas is necessarily about things. It's about being nice and to honor one another." – Zane Baker
"Christmas is a magical moment of glory; the birth of humanity." – Sir Kristian Goldmund Aumann, 24 Days Until Christmas: 24 Christmas Poems
What is the best Christmas message?
Christmas quotes for couples can strengthen your bond, but we should remember the best message we could share this holiday season.
So, aside from Christmas quotes to keep your partnership, add the best Christmas message to show your partner how much you appreciate their effort, love, and sacrifices.
Don't forget to tell this person how much you value having them as your partner, and if you can, how they changed your life for the better.
Did you know that this is also a type of exercise that a relationship therapist would teach you? Appreciation works wonders in any relationship.
Emma McAdam, a licensed marriage and family therapist, shares how important it is to be grateful. Here, she explains the healing powers of gratitude.
What is the most important message of Christmas?
Friends, what inspires you most during these important weeks that push toward December 25th? Are you "in it" for the presents, the parties, and all the bells and whistles? Or is there something more?
Do you enter the holiday season with a new song in your heart and joy on your lips? Are you ready to love your partner in the fullness of Christmas?
Christmas quotes for engaged couples or couples who have just met all points to love.
It's when a relationship that loves Christmas quotes becomes the inspiration for someone who is in love to create a meaningful message for their partner this Christmas.
The most important message is how you put your love, appreciation, respect, and loyalty into one message. Then, place these quotes in your hearts, friends.
Love intently. Believe in each other.
Final thoughts
If you love Christmas quotes, you will find so many inspirations here, and the best part is that you can customize these messages to make each quote personal and full of love.
Don't be afraid to write a letter, text quotes daily, or say it aloud. Because that's what Christmas is all about, right? Love.
Read more Christmas relationship quotes or just relationship quotes to revamp your relationship.
Share this article on
Want to have a happier, healthier marriage?
If you feel disconnected or frustrated about the state of your marriage but want to avoid separation and/or divorce, the marriage.com course meant for married couples is an excellent resource to help you overcome the most challenging aspects of being married.
More On This Topic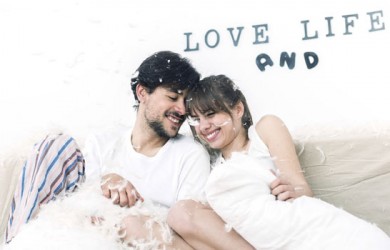 You May Also Like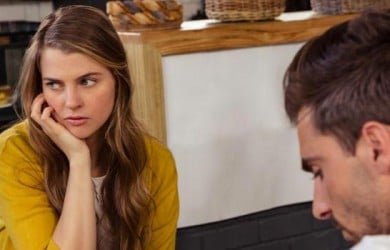 Popular Topics On Married Life