150+ Self-love Quotes to Increase Your Self Esteem
Love is the profound affection and care we give to others. It is gentle, humble, kind, and persistent. People lucky to receive love find the utmost satisfaction and peace of mind.
However, before you can give love to another, you must love yourself. As the saying goes, "You can't pour from an empty cup."
As you live through life, there are moments when you won't feel motivated to do anything. You will be emotionally exhausted and nearly give up. In these moments, reciting some happy self-love quotes or positive quotes about self-love can increase your confidence.
Whether you need the nudge to take that significant decision or want to feel better within yourself and your body, these quotes about self-love can make you feel alive.
Learn how to build your self-confidence in this video:
150 self-love quotes to increase your self-esteem
If you don't believe in your abilities and values, some self-love quotes can help you boost your self-esteem.
Reading these famous self-love quotes or love yourself quotes gives you the right encouragement to live freely and happily. As little as one quote about self-love can change your life around.
Here are some 'love yourself' quotes:
You can't pour from an empty cup; take care of yourself first.

Loving yourself starts with you before others follow.

Even when nothing makes sense, know that your happiness matters a lot.

Don't let the world rub you for who you are. Therefore, be true to yourself wherever you find yourself.

If you need evidence of strength, look into the mirror, and you will find yeh answer.

You can be both a masterpiece and a work in progress simultaneously.

Don't underestimate your value and principle in life.

Embrace yourself so that only you can love yourself deeply.

It doesn't mean you are damaged if you don't get it the first time.

You may get motivation from others, but only you can love yourself.

Go all out for yourself.

Take a chance on yourself by going after everything you want.

Nothing is unachievable in life; you only need to put your kind to it.

Stop underestimating yourself; you have what it takes.

Respect and appreciate yourself regardless of your circumstances.

Create your principles in life, and everything will fall into place.

You deserve the best love and affection in the world.

You are allowed to be sober when things aren't working, but get yourself up and keep going.

No challenges can overtake your zeal when you put your mind to a task.

You are powerful, strong, loved, and valued.

You have a greater purpose in life than the obstacles you see sometimes.

Nothing lasts forever; make use of this time well.

Should you ever feel like giving up on your dreams, remember those who are successful didn't give up.

Put yourself first before starting your day's activities.

Feel love around you.

Negativity has nothing on you.

Believe in yourself and your inner power.

Nothing is impossible to achieve.

Let self-love radiate through every aspect of your life.

Behave like everything is going to work out.

Everything will work out for you eventually.

No one else will love you passionately like yourself.

You can have loving relationships with people around you.

People's opinions matter less than the important things in your life.

You have control over how you live your life.

Only you determine your happiness and peace of mind in life.

You were born to be yourself, not to be perfect.

Turn your flaws and weaknesses into power.

You are a significant force to reckon with among many people.

Believe in yourself a little more than others.

You deserve to cut yourself some slack.

You are trying your best, and your best is enough.

There is no need to be perfect before you in spite of others. You need to make an impact.

Wake up every day knowing you will make the best out of it.

Believe your situation w eventually.

Tell yourself you will face challenges but won't give up

Show others your imperfections and use them for a good cause.

You have a great purpose of fulfilling in life. Don't ever forget that.

When you find yourself stuck with negative emotions, distract yourself by thinking about all the good things you will achieve.

Don't permit anyone to take your happiness away.

Nobody owns you but yourself.

When no one believes in you, you have to believe in yourself.

Take advantage of the good and loving people around you.

Be assertive when rejecting negativity. Otherwise, it might envelop you.

The real work is in overcoming the way you think about yourself.

Know that the world will always try to tear you down, but remain strong and focused.

The power you have resides in self-love.

When everyone leaves, what remains is the love you have for yourself.

You are not made for anyone but yourself. So get to work!

All is well! All is well! All is well!

The only thing you think is holding you back is who you think you are.

No one can tear you down unless you permit them.

Don't allow anyone to make you feel inferior.

Life is not generally fair, but you can be fair to yourself.

Self-confidence is the only outfit you shouldn't get tired of wearing.

Self-respect means valuing yourself in all circumstances.

Don't dwell in self-doubt.

When you stumble, feel all the pain there is to feel, but don't stop trying.

Feel beautiful without needing others' approval.

Embrace your blemishes – they shape you.

You can only love yourself deeply when you embrace your past experiences.

Down dwell on that that doesn't add value to your life.

Focus on important things in your life.

Think positively and watch happiness pour into your life

You can't fail!

Remind yourself not to stop being who you are in any circumstances.

Stay adamant about who you want to be.

Love yourself passionately regardless of how anyone makes you feel.

Don't rob yourself of happiness by thinking about the possibilities.

Don't ever settle.

You are as much deserving of the best as any other person.

You can't fail now; your life is your responsibility.

Your happiness is your responsibility.

When you accept yourself, you don't need others' validation.

Free yourself from the burden of others' opinions about yourself.

I will love myself unconditionally from now.

Don't dwell on your past mistakes. Forgive yourself and learn to embrace the experience.

Your past mistakes don't define or determine how you live your life now.

Live in the present to get the best out of life.

Pat yourself on the back for a job well done going forward despite your problems.

Life begins when you accept yourself.

Remember that your relationship with yourself determines how others relate to you.

Self-love means going all out for yourself.

People may not treat you the way you treat yourself. Therefore, don't let them stick around for long.

Don't allow people to influence how you see yourself.

Your self-esteem is yours to protect in life.

Carve the way you want your future and diligently follow the map.

If you don't love yourself, you give others the right to trample on you.

Feel good about yourself that it affects others positively.

Love yourself unconditionally, and you will attract people who love you without conditions.

You must take care of yourself.

Never give up on your goals.

Speak positively to yourself at all times.

Don't be afraid to go after your desires.

You are your responsibility.

Associate with positive-minded people in life.

Learn to love yourself in times of darkness.

Elevate yourself to see the good around you.

Be perceptive of the great things in your life.

Appreciate the good things you currently have in your life.

Your goals are valid. Don't let others tell you differently.

Not everyone will understand you. Embrace the ones who do.

Life is yours to enjoy – nothing less.

Self-love is the only miracle you need to turn things around.

You won't always get it, but that's fine. You are still the winner.

You don't need to be perfect to be happy.

Inner peace is having confidence in your values in life.

Don't allow others to control your emotions.

The best revenge dwells in self-love.

Be gentle with yourself.

Be that flower that does nothing but bloom.

Don't punish yourself for your failures.

You deserve people who bring out the best in you.

If they don't add value to your life, don't waste time on them.

Take inspiration from the people you aspire to be.

When you go outside, believe everything will work in your favour.

Accept the love you deserve from others.

You must appreciate and love yourself to get anything in this world.

When the world says no, scream yes!

Reveal your self-confidence that everyone feels comfortable in themselves around you.

You are enough, now and always.

Problems will keep coming, so stay positive.

Enjoy your life; challenges won't stop coming.

Own your story so that others begin to look inward.

The love you seek resides in your mind.

The best romance starts with self-love.

You need yourself more in times of loneliness.

Others will leave, but you will always be by your side.

Be gentle with yourself; life might not be.

Be comfortable in your body, abilities, and power.

As you bloom, don't stop watering yourself.

The more you love yourself, the more you accept love into your life.

Take the break you need when you are exhausted. You deserve it!

Nobody is worthy of love more than yourself.

Be enough that others try to fit into your life

Don't force yourself to be in anyone's life. You are worthy!

Enjoy yourself; you have nothing to lose.

Save yourself for people who bring out the best in you.

Be the hope you want in your life.

You have the power to control the circumstances in your life.

Anything that gives you anxiety isn't yours to take.

The world is your happy place.

Make your heart full of love so the excess can add to others' life.

Feel love around you always.

Believe in your capabilities, and your life will be ten times better.

Eliminate the unhealthy things in your life to stay happy.

Only you can rescue yourself from depressing thoughts.

You are your long-life companion, so learn to be comfortable with yourself now.

Remember, you have control of your life.

Don't judge yourself through others' eyes.

When people say, you can't do it, reply by doing it.

Fall in love with being patient with yourself.

Respect your journey regardless of what you see in others.

You are your best friend.

Be compassionate with yourself when you are tired, exhausted, and weak.

You are who you think you are. So, think positively.

Set healthy boundaries, so others don't disrespect you.

Bet on yourself; no one will.

Love yourself no matter where you come from.

Change your destiny by being the best version of yourself.

You must befriend yourself before others.

You can only start living when you find out who you are.

Self-respect can't be bought with money, power, or prestige.

Your life is yours to live. Stop asking people for permission to live it.

Learn from your mistakes, and don't ever forget.

Find peace in daily positive affirmations.

Comparison robs you of your happiness. Don't venture into it.

Be a better version of yourself.

Grow in wisdom, knowledge, and understanding.

The backup you need to live life is you.
Conclusion
Life is full of obstacles as well as great things. Sometimes, the obstacles you face might distract you from seeing the good in yourself. Self-love quotes or deep-self quotes are statements of affirmation that increase self-esteem.
Luckily for you, there are quotes for self-love and motivation. These famous self-love quotes and beautiful words for self-love increase your self-confidence and make you believe in yourself. Repeating a quote about self-love or the best self-love quotes every day is all you need to live.
Share this article on
Want to have a happier, healthier marriage?
If you feel disconnected or frustrated about the state of your marriage but want to avoid separation and/or divorce, the marriage.com course meant for married couples is an excellent resource to help you overcome the most challenging aspects of being married.
Learn More On This Topic
You May Also Like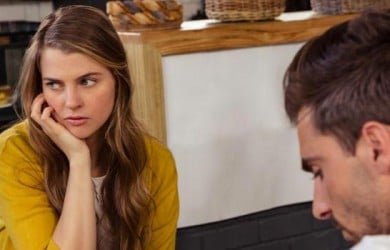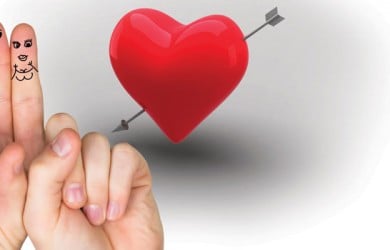 Popular Topics On Married Life