What Does "Proposed" Mean – Your Little Handbook
If you look up "proposal" in the dictionary, you might see the following definitions:
The act of offering or suggesting something for acceptance, adoption, or performance, a plan or scheme. An offer or suggestion of marriage.
When you pop the question to your beloved, all three of those definitions apply. You are performing an act of offering: you are offering to marry her, protect her, keep her safe and happy. You are proposing a plan, in this case, marriage. And number three is completely on the mark: your proposal is indeed an offer of marriage.
1. The Proposal is a ritual
The marriage proposal is a ritual, present in all societies. It is the demarcation line between dating and marriage. It is that sublime space that sits between "just going out" and "100% committed" and for most couples, it is a glorious time of planning, sharing and imagining a future together. In Western cultures, it is traditionally the man who proposes to the woman, with the classic posture being him on one knee, a jewelry box offered up in one hand.
2. The question whose answer shapes the rest of your life
When you propose, you are asking your partner to enter into a relationship that is legally-binding and societally- recognized as a legitimate structure for raising a family. For that reason alone, you want to make sure that you are ready to take on those responsibilities before you propose.
Before proposing, spend some time imagining what life with this person will be like after she responds in the affirmative to your proposal:
She will be the only person with whom you will be having sex for the rest of your life. Do you both enjoy a full and happy sex life now? If not, get that straightened out before you commit. Do you have fun together? Marriage is serious stuff, yes, but you want to be with someone who is also fun-loving and not a Debbie Downer
Do you connect emotionally? You may have a great time in the bedroom, but you want to be able to be emotionally intimate with your wife-to-be as well. What's your communication like? Can you talk through the hard things with respect and openness? Are you on the same page regarding finances, savings and spending habits? Have you talked about having children, how many, and when?
You see, proposing is not just making a statement that you want to spend the rest of your life with this person. Proposing means taking it all on, the good, the bad and the ugly. So make sure you go over the above points well before you go and buy that ring.
3. Men reveal their proposal experience
Let's see what some men have said about their proposal experience:
Brian, 30, was 24 when he popped the question to Cindy. "I knew I wanted to marry Cindy about a year and a half after we'd been dating. I took the proposal seriously, of course. I never went into this thinking "Oh, if it doesn't work out we can get divorced." I had my grandmother's engagement ring resized to fit Cindy's finger…I took out one of the rings that she doesn't often wear from her jewelry box and brought that to the jeweler's. And I spent a long time thinking about how I was going to formulate the proposal. I wanted to give her a sense of what I was offering, so I told her all that I planned for our future together if only she would say yes! Thankfully, she did!"
Philip, 50, also thought long and hard about the meaning of his proposal. "This was the second marriage for me and I wanted to make sure that there wasn't going to be a third in my future. Maria and I had been together a good 10 years before I popped the question. I'm sure she would've been fine just living together as we were, but I wanted to officialise our couple. I wanted to propose the "rest of a shared life together" to her, so I wrote a proposal poem to reflect that. No, I didn't get down on one knee when I read it to her…I have a trick knee so that would have been dangerous…but everything else was pretty traditional. The proposal, the ring and of course the obligatory selfie after."
David, 32, actually asked his wife's father for his daughter's hand in marriage before he asked his then-girlfriend. "Yeah, I'm super traditional, " he tells us. "I wanted to do it just as my parents' had done theirs, so I went to Kelly's house one evening and took her dad out for a ride. I asked him if he would allow me the privilege of asking for his daughter's hand, and he said it would be an honor to have me as his son-in-law. We returned to the house. I then took Kelly out to dinner, where, when the dessert was served, I got down on one knee and asked the question. Oh, what a night! So much emotion! But we are both glad we stuck to the rules and did things the way they've been done for centuries. We are very traditional people."
All marriage proposals share a common goal: they lead to marriage (hopefully). But each person planning a proposal needs to think deeply about how they want to form their proposal because it should reflect something personal and meaningful to both the man and the woman.
Share this article on
Want to have a happier, healthier marriage?
If you feel disconnected or frustrated about the state of your marriage but want to avoid separation and/or divorce, the marriage.com course meant for married couples is an excellent resource to help you overcome the most challenging aspects of being married.
More On This Topic
You May Also Like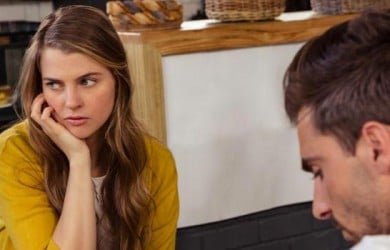 Popular Topics On Married Life