10 Smart Ways to Avoid Long-Distance Relationship Drama
When you're in love with someone, you would want to be close to them, as much as possible. You would want to talk to them when you come back home. Go out on a candle-light dinner on the weekend or catch your favorite movie.
However, it's not possible to have everything we desire. There might come a time when either of you has to move out of the town either for work or for some other reason.
People often say that long-distance relationships never work. Your friends might point out long-distance relationship drama that they may have experienced or may have heard from others. Nonetheless, you don't have to worry at all.
Listed below are some of the tips to make a has relationship work.
1. Excessive Communication
Whenever someone speaks on 'how to make long-distance work', regular communication is one of the prominent suggestions everyone suggests.
There is a very thin line between limited and excessive communication. You both must respect each other's timing and official life. You can't expect to be on call, all the time. To avoid been intrusive or overprotective, decide upon a time to talk to each other.
This will save a lot of long-distance relationship drama that might come when either of you starts calling each and every time of the day without considering if the other person might be busy in an important meeting or some critical official work.
2. Prioritize everything
When you're in a long term relationship, not being able to prioritize things, your life and your schedule, may lead to long term relationship stress.
A lot of things come into the picture, the time zone, your sleep time, and your professional and personal life. If you are not able to put things together and come to a conclusion, things might blow out of proportion and would lead to long-distance relationship drama.
So, to avoid anything, prioritize everything.
Related Reading: 20 Long-Distance Relationship Advice for Couples 


3. Overlapping of expectations
How to avoid drama in a long-distance relationship? Well, avoid overlapping of expectation. You both, as an individual, have various expectations from your life and from each other. It is necessary that you both speak of your expectations with each other and clear off any confusion.
It is essential to avoid any long-distance relationship drama. Once you both are clear on the expectation you have from each other, you would avoid anything that may cause the disturbance in your life.
4. Meet frequently
How to make long-distance work? Don't miss out on a physical connection. While you're working on maintaining the emotional and mental connection during the long-distance relationship, you must never underestimate the importance of physical connection.
Sometimes, a strong emotional or mental connection dilutes when you meet someone physical after a very long period of time.
So, try to meet once every three-four months to keep the connection strong.
5. Keep each other updated
When you're living together or in the same city, giving daily updates of life becomes easy. However, this is put to test when you're in a long term relationship.
In order to make long-distance work or to avoid any sort of long-distance relationship drama, try to keep each other updated about your life, be it through text, a What's App message, an email or even a call.
This way, you both are a part of each other's life's milestones and daily life.
6. Be creative in establishing communication
We rely on technology a lot. Our entire life depends and revolves around it. However, when in a long-distance relationship, you ought to be creative in establishing communication and consider non-technology methods, like snail-mail or postcards.
These are romantic and can bring out a different side of your relationship. Remember 'You've Got Mail'!
7. Do things you love
It's usual to adjust your life according to your loved one when you both are together. You both want to do things together and don't want to upset each other. However, when you're away from each other, take this time to do things you love.
The more you would connect with yourself, the more you will feel better and connected to your loved one. This is quite a usual idea to avoid long-distance relationship drama, which ruins everything beautiful you both have built together.
Related Reading: 5 Ways You Can Spice up a Long-Distance Relationship 


8. Let others know about it
In the quest to find how to make a long-distance relationship last, don't forget that one of the important things to do is to let your closed one know what you're in one.
It's all a mind game. When you're in a long-distance relationship and you've accepted this, there is no harm in letting others know about it. The moment you tell others, the entire speculations and doubts wither away and you get confident in about your relationship.
9. Fighting is a good sign
Most people would put fighting as a long-distance relationship drama and might suggest that this would end your relationship. However, this isn't entirely true.
While you're focusing on sharing all the good things in your daily life, you must bring out the difference in opinion and bad days to your partner as well, irrespective of where they are. These differences will bring you closer as we only fight with those we connect with.
So, take fighting as a good sign and look for ways to overcome challenges.
10. A long-distance relationship is normal
Sometimes, it is our mind that plays a lot of games.
The moment we think we are in a long term relationship, a lot of things change. Likewise, to avoid too much drama in a relationship, we must consider a long-distance relationship as just another normal relationship.
Besides, there are many who are into a long-distance relationship these days and are able to sustain it without any hustle. So, to be in a long-distance relationship, it is very normal.
Share this article on
Want to have a happier, healthier marriage?
If you feel disconnected or frustrated about the state of your marriage but want to avoid separation and/or divorce, the marriage.com course meant for married couples is an excellent resource to help you overcome the most challenging aspects of being married.
Learn More On This Topic
You May Also Like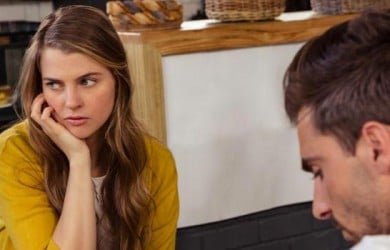 Popular Topics On Married Life