6 Ways a DUI Arrest Can Affect Your Personal Life and Marriage
Thinking of bouncing back after a DUI arrest? Think again. The long-term consequences of a drunk driving arrest on your record can and will haunt you for years.
If you've recently been arrested for a DUI, you probably have a lot on your mind, including how it will affect you down the road.
The only full-proof solution to this is to avoid getting behind the wheel when you're intoxicated and knowing the repercussions if you are convicted.
1. Employment
First and foremost, a DUI conviction on your criminal record will be a major problem when looking for a job. Many employers run criminal background checks for several reasons. Having a drunk driving conviction could mean you are a liability to the company.
So, as a result, the chances of them choosing someone who has a clean record is much higher. Nearly every job application has a section for criminal record history.
It's not illegal to decide not to disclose your criminal past — but it is a bad idea. Your employer can easily access all your records online. Chances are, if you are lying they will know and your chances of getting hired are slim to none.
2. Expenses
A DUI arrest and conviction can be costly.
The initial expenses following a drunk driving arrest will most likely be having to pay for towing and impound fees on your car, hiring a DWI attorney to represent you and not to mention, the fine – which can run between $200-$2000 dollars.
The cost of a DUI depends a lot on where you live, but the average DUI can run cost around $10,000.
3. Transportation
Losing the privilege to drive is just one of the many obstacles you face after a DUI. Following a drunk driving conviction, your license will be suspended for at least 30 days or more.
While there are several "Post DUI" transportation options readily available to you, they may not always be the most convenient.
This is especially true if you have children or other family members who rely on you to get around. When you are able to get behind the wheel again, expect your auto insurance rates to skyrocket.
4. Immigration Status
Luckily, the odds of being deported for a DUI are very low. However, if you already have a criminal record and then get a DUI, your chances of being deported increase significantly. If you get arrested in a strict state such as Texas, you should take extra steps to avoid a DWI charge.
According to Houston DWI attorney, David A. Breston, Texas lawmakers are strict about two things — immigration and driving while intoxicated. The combination of both can mean trouble for you, especially if you've already had a run-in with the law.
According to Breston, "Deportation isn't a sure thing after a DWI charge or conviction in Texas. It is, however, a very real possibility. Your criminal history, prior convictions, immigration status, and other facts of the situation will determine whether or not deportation or other immigration roadblocks are in your future."
5. Relationships
The domino effect of a DUI can mean trouble for you and your spouse or other family members.
Household expenses, stress, and transportation can all lead to a crumbling relationship after a drunk driving arrest.
6. Education
If you are currently enrolled on a scholarship program or are receiving financial aid from the government, expect a DUI conviction to change this. Even worse, many schools do not accept students who have DUI convictions on their records.
As you can see, a DUI conviction can not only land you behind bars or in debt, but it can also have major repercussions on several other elements in your personal life.
One thing is certain, in order to avoid all of these situations, DON'T DRINK AND DRIVE!
Share this article on
Want to have a happier, healthier marriage?
If you feel disconnected or frustrated about the state of your marriage but want to avoid separation and/or divorce, the marriage.com course meant for married couples is an excellent resource to help you overcome the most challenging aspects of being married.
Learn More On This Topic
You May Also Like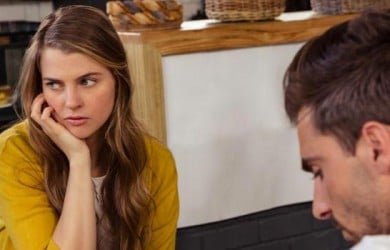 Popular Topics On Married Life