Was Breaking Up a Mistake? 10 Signs You Might Regret It
Common questions many relationship experts often hear are "Was breaking up a mistake?", "Did I make a mistake breaking up with him?" or "Did I make a mistake breaking up with her?"
If you have ever wondered if breaking up was a mistake or asked the question, "Was breaking up a mistake?" you are not the only one. You must understand that feeling guilty after a breakup is typical due to many reasons.
First, you experience sudden loneliness you have never felt before. Also, the fear of getting started with a new person and repeating the same dating processes, such as getting to know each other's interests, dislikes, favorite items, and so on, can be overwhelming.
When you think of how seamless it was doing many things with your ex, you may be tempted to ring them up, and ask "Was breaking up a mistake?".
Meanwhile, people break up but still love each other for reasons, including domestic violence, lack of connection, cheating, and other harmful behaviors. Regardless of the reasons (aside from violence and harmful behaviors), knowing if you are making the right decision can help you. Continue reading as this article shows you how to know if breaking up was a mistake.
Related Reading: 

Break Up Mistakes to Avoid
How do you know if the breakup was a mistake?
The aftermath of any breakup has never been an easy procedure to deal with; talk more of a relationship. The end of long-term relationships is the hardest as you might have built your life around your partner, and it becomes challenging to detach from them.
Nonetheless, if you immediately regret this decision, there are some steps you can take to know if your breakup regret is normal or not.
Sometimes, when we break up but still love each other, it is a result of detachment that makes us ask, "Was breaking up a mistake?"
Check the following questions to ask after a breakup if you immediately regret it:
Does my ex bring out the best in me?

Does my ex want the best of me?

Does your partner want the same thing as you?

Do you love your ex, or do you love the idea of dating them?
The answers above will help you deal with your regretful breakup perfectly. If you still feel guilt over ending a relationship after answering the questions, you need to pay close attention to some signs that answer the question, "Was breaking up a mistake?"
Is it normal to feel regret after breaking up?
It's normal to have regrets after a break up which makes you ask, "Was breaking up a mistake?" Even if you know the breakup is the best decision, you feel bad and wish things had been better. Nonetheless, the feeling fades as time goes on.
It is best to recognize that what you feel is normal and doesn't necessarily mean you made the wrong decision. Don't dwell on the matter much. Instead, focus on moving on. If you find yourself constantly asking, "Was breaking up a mistake?" Look out for the following signs.
10 Signs you might regret breaking up
If you are constantly worried about the question "Was breaking up a mistake?" then here are ten signs you must watch out for.
These signs will tell you if you regret breaking up with your significant other and if you should consider going back to them.
1. You didn't consider your compatibility
Compatibility is the key that holds many relationships. It signifies that two people in a relationship have the same attitudes, principles, and philosophies about life and enjoy being around each other.
Despite this, you may have called it quits due to a painful experience that makes you forget all other memories you have together or because you are bored. The moment you start feeling like you can live with this person conveniently despite some flaws, then it may be the time to rekindle an old fire.
For instance, if you and your ex both have the same goals and aspirations in life, you find it seamless to build a healthy partnership. No relationship is flawless, but if you can cope with the imperfections and enjoy your ex's company, it's worth reconsidering what you had.
Related Reading: 

Signs of Compatibility Between You and Your Partner
2. You miss how you make them feel
One of the signs you regret breaking up with your ex is when you relish the moments where you did things to make them happy. This moment can make you ask, "Was breaking up a mistake."
People commonly miss what their former partners do for them, but it's uncommon to miss the things you do for them.
These things may include helping them with house chores, buying them gifts, and supporting them. If you find yourself thinking about those seemingly and impactful tasks you do that make your ex happy, you may need to think deeper.
Related Reading: 

What to Do When You Miss Your Ex
3. You broke up because of pressure
One of the signs of knowing if breaking up was a mistake is when you did it because of a third party. Third-party can come in the form of your family members, friends, and acquaintances. One may then wonder how others can influence your decision. It's pretty simple.
Family and friends usually have certain expectations for you, whether you like it or not. When you go below these standards, you appear to be a failure. For instance, if you are professionally above your partner, your family and friends may see your relationship as a wrong one.
Unconsciously, you begin to reason with them and leave your partner. However, if you immediately regret this decision, it is time to ask some hard questions like "Was breaking up a mistake?"
4. You miss the ugly part of the relationship
Feelings after a breakup often revolve around the apparent beautiful memories and experiences. If you keep going back to the not-so-pleasant moments like your long fights, short breaks, sickness, etc., then it is a sign that you break up but still love each other.
A typical healthy relationship is a mix of both the good times and struggles. These are the things that make a relationship strong. Longing for the downside of a relationship with your ex is one of the signs you regret breaking up.
5. You remember your ex when you are having a good time
You broke up with your ex because you finally decided that they no longer have a place in your life. However, when you constantly wish they are in your life to celebrate your wins, then you have guilt over ending a relationship.
This often brings the question, "Was breaking up a mistake?" One of the benchmarks for being in love with a person is sharing good memories with them. When you remember your ex during your celebratory events, it might be a sign that you break up but still love each other.
6. You compare your ex with others
Comparison often occurs in relationships, especially new ones. However, when you constantly find points of similarities and differences in your current relationship, it will make you start asking questions, such as:
"Was breaking up a mistake?"
"Did I make a mistake breaking up with him?"
"Did I make a mistake breaking up with her?"
In addition, when your ex's shortcomings never seem like a big deal with your current's, it is a sign that your heart is still with your ex.
Related Reading: 

Compare No More: Building Confidence in Your Marriage
7. You always try to get their attention
The usual expectation after a breakup is to move on, but not in all situations. One sign of regret breakup is when you try to make them feel jealous. This action may be unconscious, but the point is that you want them to notice you and regret not being you.
For example, if you wear new clothes around them or reapply your makeup when you see them in an event, it means they still hold an important position in your life.
8. You left because of a traumatizing event
Aside from your ex's faults, you can be sad about the breakup due to your actions. Sometimes, people abruptly break off relationships because they can't handle some difficulties in their lives.
For example, losing family members, jobs, and sickness can make you push others away because you think they can't help. Also, it may mean you are trying to protect them from experiencing the challenging times with you. If this situation sounds familiar, it is a regret breakup.
9. Your friends say they treated you well
Friends can judge whether your ex treats you well or not because nothing is clouding their judgment.
Feelings after a breakup will occur when your friends remind you of your ex's greatness and how they treated you. Naturally, this will make you ask, "Was breaking up a mistake?" Once you find yourself in this situation, it is best to reassess your standpoint.
10. They care about you
Aside from domestic violence and abuse, if deep down you know that a guy or a girl supports and helps you and loves you completely, yet you left, you are dealing with regret.
There are many reasons people break off despite their partner's down-to-earth behaviors. These include young age, career development, and peer pressure. If this sounds like your experience, it is a sign that you break up but still love each other.
Also Try: 

Do I Still Love My Ex Quiz 
How to handle breakup regrets?
Breakups are not always pretty, or even mutual. One of the two parties can end up regretting the breakup. However, regret of the breakup does not always mean that you two should get back together. If you have been facing breakup regrets, here are a few ways to handle it.
Meditate and ask yourself if breaking up was the right decision.

Be realistic with yourself and take a deep look at your relationship.

Highlight the

problems that led to the breakup

.

Write down the solution to each of the highlighted issues.

Develop yourself to become a better person.

Don't blame yourself for making a rash decision – you acted based on what you thought was best for you.

Enjoy your life by focusing on other vital things in your life.

Set up a meeting or a call with your ex to get a final

closure on the relationship

, so you can stop dealing with breakup regrets.

Prepare your mind for any outcome.

Trust that things will eventually work out even if you don't get back to your ex.
Conclusion
As humans, we make mistakes that we can't even explain. One of those mistakes is abruptly ending a good relationship over a few flaws. Remember that domestic violence, abuse, and events that affect your mental health are simply out of the options.
However, breaking up without tangible reasons can make you regret breaking up or developing feelings after a breakup.
In essence, if any of the above signs sound familiar, take some time off. It is time to reach out to our ex to request a meet-up or phone call. Meanwhile, you have to prepare your mind that they might have moved on. Pressuring them into coming back into your life may complicate matters.
If you have been feeling regret after your breakup, watch this video.

Share this article on
Want to have a happier, healthier marriage?
If you feel disconnected or frustrated about the state of your marriage but want to avoid separation and/or divorce, the marriage.com course meant for married couples is an excellent resource to help you overcome the most challenging aspects of being married.
Learn More On This Topic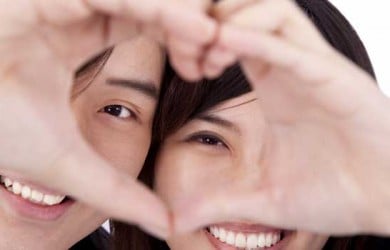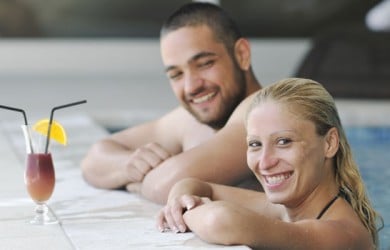 You May Also Like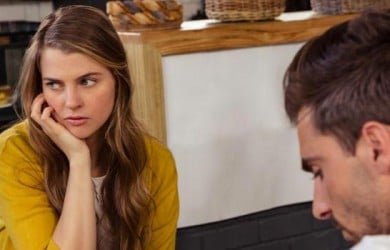 Popular Topics On Married Life