20 Useful Tips For Work From Home Moms
You have recently become a mother, and this new life role, of course, is the most important. What to do if you do not want to trust your child with a nanny, but your financial equation is critical, or you just can not give up your job for other reasons? You can be one of the work from home moms. Try to organize your time to achieve success without leaving home.
To work during the decree is a desire of most young mothers, while for some of them, it is an urgent need. However, here are some tips for stay at home moms that can help them navigate this phase of life.
20 tips for moms working from home
Work from home with kids can be quite a challenge. However, for moms who work from home, a few tips and tricks can help you.
1. Involve the whole family in the process
Without the support of your own family and friends, this may be an uphill battle. Bring your family into the process. Inform the child that there are hours when the mother is at home, but they can not disturb her. Other members of the family can take care of the child and the chores meanwhile. Dividing responsibilities from the get-go can be a great way to avoid confusion.
Related Reading: 

How to Divide Household Chores Fairly in Marriage
2. Create a workplace for yourself
Even if the work can be done sitting on the couch with a laptop, and even as you work from home on your own time, the presence of a workplace is very important. It disciplines both you and your family. It creates a certain sense of responsibility and working environment.
How to work from home successfully? Ensure you treat work hours and space just as you would treat it when working from the office.
3. Make a work schedule
Prepare a set of hours or days per week when you perform most of your duties. This is especially important if your customers work in the office in the traditional time. At the same time, do not forget to use the flexibility that working from home offers you.
Understand for yourself what tasks you can postpone on a late night, when the family is already asleep or in the early morning, while they are still not awake. Short tasks can be solved during the child's daytime nap. This is one of the best work from home ideas.
Related Reading: 

4 Ways for Better Work-life Balance for a Single Mother
4. Take breaks for rest
If you are one of the work from home moms, it does not mean that you should forget about breaks that you need for yourself.
Try to take rest twice – in the first and second half of the day. Time should be enough to do respiratory gymnastics, stretch muscles or call a friend. Be sure to plan lunchtime and do not eat at the computer!
5. During working hours, do not do household chores
We all perfectly understand the temptation to quickly sort out the clothes and put them in a washing machine or, conversely, hang them in the balcony.
However, remember that you could not do this while in the office building.
Treat your work at home as a regular job, avoiding household chores. This is an important yet rare working from home advice.
6. Make a list of your duties and keep records of achievements
Write down all your responsibilities and monitor their implementation. In such a way, you will surely stand on the organized path to achieve your goals. This is effective advice for stay at home moms.
7. Competently organize your day
Work at home implies flexibility of the schedule but also involves more tasks. Therefore, it is difficult for you to manage several tasks simultaneously and keep your productivity at its best. Letting calendars and magnetic boards become your best friends is one of the best ways to work from home.
8. Hire an assistant
If the family budget allows, hire yourself a helper in the daytime. For example, a nanny, a governess, or a housekeeper who will perform part of the homework. After all, would you have to do this, working from the office?
9. Do not forget to communicate
Contact new people at work. Remember that this point will help significantly in the future. Work from home with baby can keep you occupied, but you have to make sure you do not lag when working.
10. Learn to switch
One of the most important pieces of advice for stay at home moms who work is to take one break that is long enough to allow you to go out of the house for a while and get distracted from work. You can meet a friend or go for a walk with a dog. Learn how to disconnect from the routine and relax.
11. Know how to say 'no'
Till now, you might have worked overtime at your office to prove yourself. However, you cannot continue to do it now. You are likely to exhaust yourself excessively if you do so.
So, don't show your urge to take on every additional project. It might be pretty tough for you to say no, but it will let you have some time for yourself when you can take some rest, pamper yourself, or do whatever you like to do.
12. Multitasking is a big NO, NO!
In this modernized era, we often end up thinking that we are no less than any machine. We try to do various things together, knowing that we might not have the time later. Remember, we are human beings made up of blood and flesh. There is a huge chance of everything getting messed up if we try to do many things together.
Instead, keep in mind that you are not worried about the pending work at the office when you are feeding your baby. In addition to that, when it's office time, don't think about what your kid is doing.
Be focused. You would be able to accomplish all your objectives perfectly and easily. This will finally end up letting you relish some peaceful 'me time' when you'll have no clutter around you.
13. Don't opt for insane working hours
Now, you are a mother, along with being an employee. So, it is strongly advised that you confirm the level of anticipation for working hours with your boss. Just make it a point not to remain readily available if you receive an official email after working hours unless essential.
It's because if you set up those boundaries, you don't have to sacrifice the precious time with your kid who needs you more than anything else. Everything will be in place, be it your own time, family expectations, or duties at work.
Related Reading: 

Spending Time With Family – Benefits, and Ways to Do It
14. Be fun and lively
If you remain stressed out all the time, is it going to make your work less? The answer is simply no! So, why can't you just laugh along the way? If you are always panicking, all your work will ultimately render you unproductive.
The best way to work from home is to make sure you have time for yourself.
You need to relax your mind to think positively and be happy. Thus, go out for short vacations, create a joyous ambiance at work, be humorous, and don't forget to buck up when you start to sense that you are somehow going down.
15. Ensure to sleep sound
Amid a bundle of work surrounding you, it is required for you to get some good sleep. So, plan your sleep like all other works in your life which you think are essential. Sleeping is as significant as all these.
Act smart, manage things, and just go to bed to supercharge yourself whenever you can for the next packed-up days and nights.
Watch this video for some useful tips for sleep-deprived parents.
16. Eat right
As important as it is to take care of your baby and work, it is also essential to ensure you are healthy. Ear right and take proper care of your nutrition. You will need to keep your body at its best health to ensure you can fulfill your responsibilities well and not strain yourself.
17. Keep the kids entertained
While you are busy working from home, you must ensure that you keep the kids entertained. They can watch TV, or cartoons, or play games with each other. These things will help you finish your work assignments with focus, without being disturbed by them. At the same time, it will be a good break for them.
18. Create a morning routine for yourself
Finding time for yourself during the day while you juggle working from home and taking care of your kids is almost impossible. Therefore, creating a morning routine where you can take care of yourself is important.
You can include a form of exercise and some healthy foods in your morning routine to get you started.
19. Arrange activities that do not require much supervision
While you work from home, you may not be able to supervise your children all the time. Therefore, you should pick activities that do not require much supervision. Online quizzes, classes, and games are a great way to keep the kids occupied while learning new skills.
20. Plan and prep the meals
Meals are an important part of the day for you, the family, and your children. Make sure you plan the meals and prepare for them in advance. This will save you time when you are working from home and take the burden off you during work hours.
Conclusion
You can do it all and still enjoy some great time which is left only for you. All that you need to do is follow these simple yet effective tips in your day-to-day life if you are one of the work from home moms. Just start with these, and you are likely to feel more organized.
Have happy motherhood and a successful career, lady! You deserve it.
Share this article on
Want to have a happier, healthier marriage?
If you feel disconnected or frustrated about the state of your marriage but want to avoid separation and/or divorce, the marriage.com course meant for married couples is an excellent resource to help you overcome the most challenging aspects of being married.
Learn More On This Topic
You May Also Like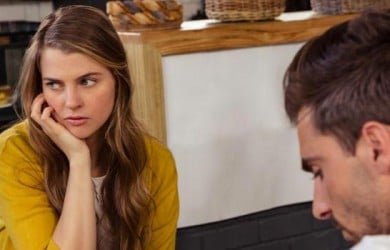 Popular Topics On Married Life