Man's View- The Best Age to Get Married
Getting married is one of the most important events in a man's life, but it never comes without a fair share of doubts and uncertainties. Am I ready to spend the rest of my life with one woman? How can I balance love and work? What is the perfect age to get married?
Guys who don't answer these questions clearly will probably face a big problem later on in their lives, which is the main reason why more than 40% of first marriages end in divorce. The age question is probably the most difficult.
Countless theories claim that one age is better than other, but here is a simple fact – there is no secret formula and it depends on your personal viewpoint and experience. However, we can make a general conclusion analyzing the advantages of getting married before or after 30. Keep reading to find out the result!
Why marry in your 20s?
Some men in their 20s are ready to settle down for a variety of reasons, but they are often unaware of those benefits. Here are 5 reasons to get married in the 20s:
1. You'll be happier
Getting married early means you do it because you really love your wife. You don't enter a marriage with lots of baggage and don't make compromises just to avoid ending up alone. This makes you happier and more satisfied in the long run.
2. Easier to raise kids
Raising kids is always difficult, but it's much easier for people who still feel fresh and energized. You won't wake up exhausted and extremely tired. You'll see it as an adventure rather than a burden. And it will be over before you even know it.
3. Gain time for yourself
As soon as your kids grow up a little and reach 10 or so, they will be more or less independent. Of course, there will be birthday parties, school-related headaches, and similar issues, but nothing too distracting. It means you won't have to stick around 24/7 and monitor every footstep they make. On the contrary, you'll be in your 30s and gain time to enjoy life and indulge your wife and yourself.
4. Motive to earn money
If you get married in your 20s, you'll have a bigger motive to keep working and advancing in your career. Nothing can inspire you to learn, work hard, and earn money like your family can.
5. Conditions will never be perfect
Most men delay marriage because they wait for the perfect conditions. They want a higher salary or a bigger house, but these are just excuses. Conditions will never be perfect – you have to deal with it and be more realistic.
Why marry in your 30s?
You've seen the reasons to get married early, but the 30s do well for some men for the number of reasons. Here are the 5 biggest advantages of marrying a girl in the 4th decade:
1. You are mature
By the age of 30, you've been through a lot and probably know exactly what you want from life. You don't have to go out 20 times with a girl to realize that she is the right kind of person for you. You are more confident and know how to get things done.
2. Enjoy life solo
As much as we all want to find an ideal partner, we also feel the desire to have fun and party hard. Your 20-something is the best age to enjoy life solo, gain experience, and prepare for the more peaceful period of life.
3. Know how to raise kids
As an experienced man, you have a strong idea of how to raise the kids. It's a big advantage because you don't need to improvise and search for the right way to do it – you have moral principles and just need to pass it on to the children.
4. Financial stability
Most guys in their 30s normally attain financial stability. It's one of the basic preconditions of personal satisfaction, but also a much-needed source of income for the family. You won't have to worry about financial problems, which allows you to fully focus on your private life.
5. You can solve problems
Regardless of the age, you will be facing occasional issues with your wife. But in your 30s, you know how to communicate with people and solve problems smoothly. It will help you to calm things down and nurture the love between you and your wife.
When to get married: Takeaways
After everything we've seen so far, it is evident that the perfect age for getting married is not fixed. It's a rather relative category, but there is a solution that lies somewhere in between – the ideal timing would be between 28 and 32 years.
Getting married around 30 increases the odds of living a happy life, while it's also the period of lowest divorce risk. At this point in life, you are experienced enough to know what you are looking for, but you also have a lot of energy to deal with everyday duties in your family. You are not a beginner-level professional, which means you won't have to worry about finances.
What do you think about this conclusion? When do you plan to get married? Share your thoughts and experiences in comments – we would be glad to discuss this topic with you!
Share this article on
Want to have a happier, healthier marriage?
If you feel disconnected or frustrated about the state of your marriage but want to avoid separation and/or divorce, the marriage.com course meant for married couples is an excellent resource to help you overcome the most challenging aspects of being married.
More On This Topic
You May Also Like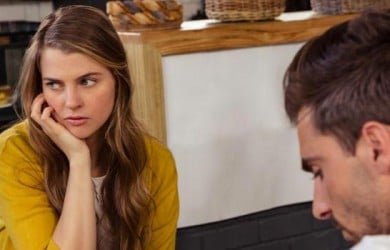 Popular Topics On Married Life