A Quick Handbook With Tips, Pros and Cons of Speed Dating
Speed dating, which is a matchmaking process, with the purpose of encouraging singles to meet a number of potential partners in a very short period of time, has become very popular in modern times.
But what are the common mistakes participants make?
What are the pros and cons of speed dating?
In this article, we are going to look at exactly that and even dive deeper to see the problems that may arise in the relationship between couples who speed date. First, let us start by looking at the common mistakes that participants make.
Mistakes to avoid when having a speed date
A poor start to a conversation
Not having an interesting way to start the conversation will see you starting with simple greetings. This way of speed date will not take you far and the other person will lose interest in the conversation.
This will lead to you discovering little or nothing interesting about the other person.
Too much negativity
Make sure that you avoid negativity.
Negativity will not win you a lot of points but will portray you as a negative person who does not see the positive side of things.
So strive to be as positive as you can as positive people tend to attract people.
Communication skills
Due to the limited time allocated for each conversation during a speed date, you should make sure that the conversation remains a conversation and not a monologue where one dominates the whole session.
Dominating the conversation will make the other person view you as self-centred or nervous.
Lack of initiative
It's common for men to take the lead, so when taking part in speed dating, show some initiative and control the initiative.
Have some concrete ideas of what you want during the dating session.
Poor preparations for first timers
If you will be taking part in your first speed date make sure you prepare adequately.
Ask for dating tips and dating advice from friends who have experienced it or look it up on the internet.
Most participants, even regular participants, of speed dating events fail to prepare for the occasion. As a result of inadequate preparations, these people end up freaking out during the event and end up not gaining even in terms of dating advice from the event.
Giving up early
The task of finding the right person is never easy and never will it be easy.
If you were disappointed at your first speed date, it is not the case that every speed date that will follow will turn out the same.
Remember that you want a happy relationship, not a relationship filled with problems. So don't give up too soon as doing so will not help you in your quest to find the right person.
Being interested in age and looks
You should have your attention to compatibility with the other person and where you have common interests as opposed to looks and age. Concentrating on looks and age will cause you to lose on a potential partner.
So the next time you decide to take part in a speed dating event, don't follow the pack who concentrate on looks and end up missing out on someone who would have made a loving and caring partner.
Just be open and take advantage of the time and try and learn about the other person's character and personality.
Pros of speed dating
Great for busy people
These events are great for those with a busy schedule who don't have time to go around to look for new dates.
Most of these type of people don't get time to socialize. When they look for dating advice they are most likely directed to these speed dating events as they take a short time. Such people go to these events with the hope of getting the right partner with whom they will have a happy relationship.
The best place to meet new people
Speed dates are good places to meet new people who are like you in terms of personality.
Introverts, for example, will see this type of dating as a good opportunity to meet a partner who is like them as socializing with people in the real world is a challenge to them.
It is cheap
Speed dating is cheap and pocket-friendly so if you are looking for something that may lead to a happy relationship and at the same time inexpensive then this is for you.
Not under pressure to choose a partner
Unless you are interested and decide to choose a partner, one is never under pressure to choose a partner at a speed dating event. So don't go to a speed dating event with the idea that you must get a partner.
If you are not lucky then just get some dating tips and dating advice being offered, then move on to another speed dating event.
Opportunity to meet a partner
A lot of people have actually met their partners on such events and have moved on to be in a happy relationship. So have a positive attitude when attending such events and if one does not turn out the way you expected it to, don't give up but keep trying until you get the right partner for you.
Minimal rejection
If one reason or another your choice does not choose you, you won't have invested a lot in terms of time, money or emotions.
Cons of speed dating
Tends to favor looks over compatibility
Speed dating favors good-looking participants with an outgoing personality.
This is due to many participants looking at the looks of their potential partners as opposed to compatibility. This leaves those participants who are not especially attractive or those who are shy, not getting a fair share at such events.
Speed dating depends on looks and first impressions may be misleading
That person who impressed you within the first five minutes may turn out to be a slug after a few weeks of dating.
Next time you take part in a speed dating event, keep in mind that happy relationships are not a result of physical appearance but by the two of you being compatible with each other.
You don't have any control over who turns up at the event
It is like going to a blind date with the only certainty that there will be a person for you to meet.
So every time you attend such events be prepared for anything. If no one meets your expectations, you end up feeling as if you wasted your time participating in the event.
A chasm in expectations and intent
Though your intentions for attending a speed date event may be clear, the other person's' intentions may be unclear.
For some it will be to forget about a previous relationship, some to get a partner to have fun with for a short time while for others it is all about getting a soul mate.
Infidelity
After getting into a relationship with a speed dating partner whom you did not take time to know better, you may come to learn later in the union that that was not the right partner for you.
As a result, these couples sometimes start looking for pleasures elsewhere as they are not happy with each other.
Different values and beliefs
One partner may have different values and religious beliefs which will manifest after getting into a serious relationship.
If these differences are not appropriately handled through relationship advice or a healthy, open communication, the couples may end up breaking up and finding themselves back where they started.
Speed dating can be challenging for first timers, but with time and preparations, by seeking both dating tips and dating advice you will finally get better at it.
This method of dating has also resulted in fulfilling relationships. So if you have not made up your mind as to whether to take part in one or not, my advice is, go on and give it a try. Your luck may be waiting there.
Share this article on
Want to have a happier, healthier marriage?
If you feel disconnected or frustrated about the state of your marriage but want to avoid separation and/or divorce, the marriage.com course meant for married couples is an excellent resource to help you overcome the most challenging aspects of being married.
Learn More On This Topic
You May Also Like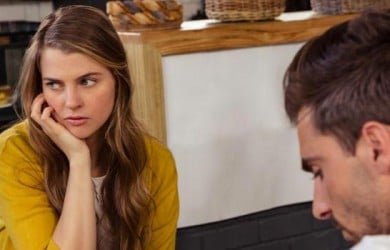 Popular Topics On Married Life